Why Miley Cyrus Was Crying Before Filming 'The Last Song'
Miley Cyrus rose to fame playing the main character on the Disney Channel show Hannah Montana. After a few years of TV experience, she began branching out and landed roles in movies. In 2009, Cyrus filmed the Nicholas Sparks movie "The Last Song". However, before getting to the set of the movie, Cyrus revealed she cried.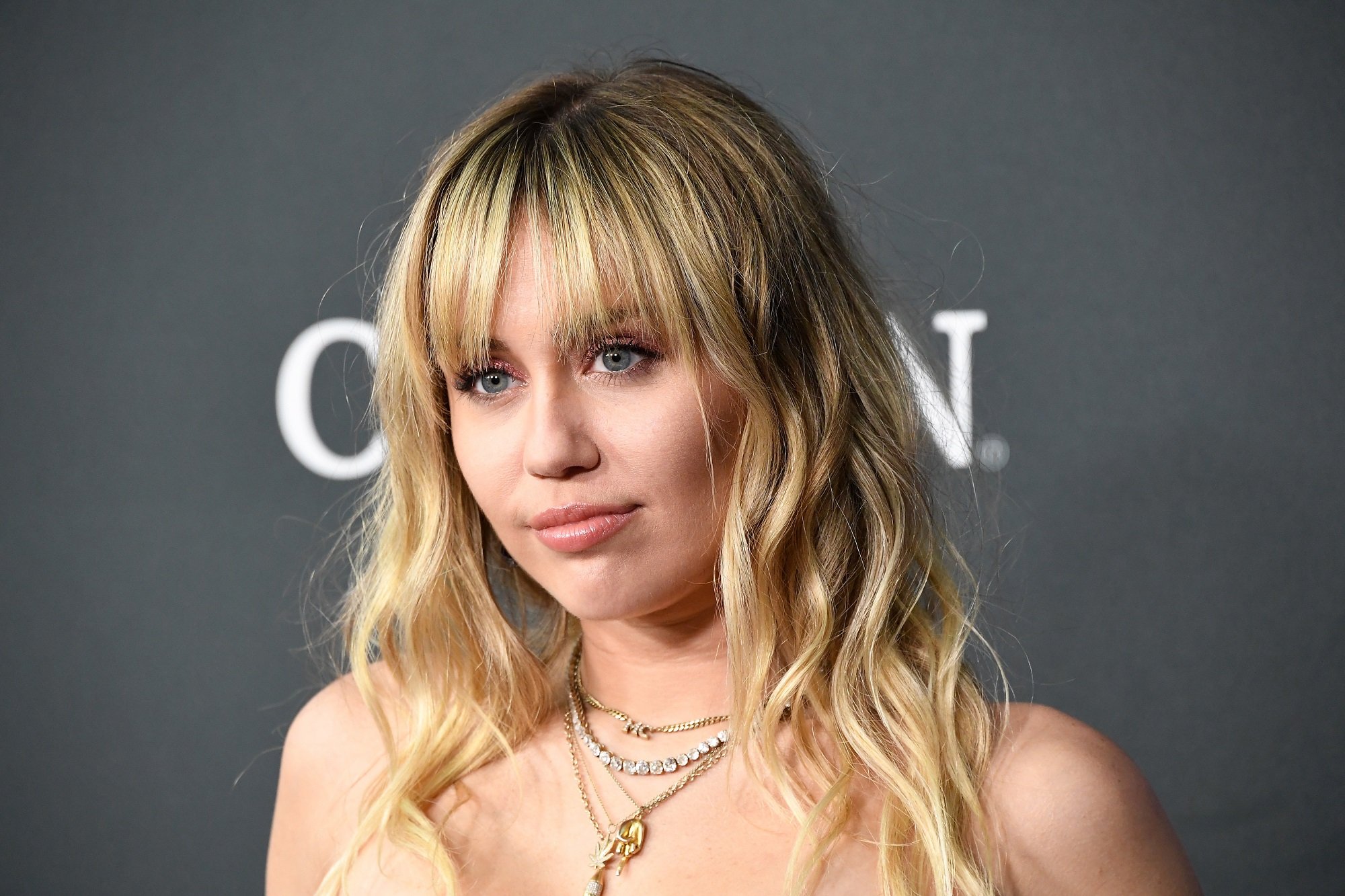 Miley Cyrus was happy to get away from Los Angeles to film 'The Last Song'
"The Last Song" was filmed on Tybee Island, Georgia, and Cyrus was grateful for the chance to escape the hectic celebrity life of Los Angeles.
"I got on the plane [to Georgia], and I was lying in my mom's lap and crying and saying, I'm so happy to be getting out of L.A.," Cyrus told Harper's Bazaar in 2010. "[In Tybee] I went out every night with my friends. I did karaoke. I danced. All this stuff would've been such a big deal in Los Angeles: Who's she with? Why is she dancing?"
She added, "I felt alive and real. It's so much easier to know who you are when there aren't a thousand people telling you who they think you are. I felt like I was really figuring myself out. Usually I have someone whispering in my ear, but I was on my own."
Miley Cyrus met her future husband Liam Hemsworth on the set of the film
RELATED: Teenage Miley Cyrus Once Had Some Wise Words for Parents Who Called Her a Bad Role Model
Fans of Cyrus are probably well aware that "The Last Song" was also the movie where she met Liam Hemsworth, whom she later dated and married.
Cyrus shared with Seventeen in 2009 that she initially thought she would dislike Hemsworth before they met. She said, "So I heard a rumor that he didn't really want the role, and so when he came in to audition for the role, I'm thinking Here's this guy, he's amazingly good-looking, super-confident, and he doesn't realize how blessed he is to be in this room, because I know how blessed I am. This is such a big opportunity for both of us. And I was thinking Ugh, gross, you know?"
However, she soon realized she may have misjudged Hemsworth.
"Then I started talking with him, and he was just the most genuinely precious, sweet person," Cyrus said. "And the second audition comes around, and the chemistry was instant. From the time he walked in that door and we saw each other again, we [both] lit up, and we were excited to get work and learn together."
For the next several years, Cyrus and Hemsworth had an on-and-off again relationship. The pair even got married in late 2018, though they divorced less than a year later.
Miley Cyrus is focusing on music now
RELATED: Miley Cyrus Says It's Impossible for People to Judge Her 'Sanity' Based on Her Hair and Clothes
Since "The Last Song," Cyrus has acted in a few shows and movies. For example, in 2016, she starred in the miniseries Crisis in Six Scenes. The following years, she had a cameo in "Guardians of the Galaxy Vol. 2."
However, it's clear to fans that she is now focusing much more on her music career. Last year, she released her seventh album, Plastic Hearts, which included two singles: "Midnight Sky" and "Prisoner (featuring Dua Lipa)." The album featured several lyrics about her personal life, including her split from Hemsworth.