Why Molly Ringwald Didn't Want To Star in 'Pretty in Pink'
Pretty in Pink wouldn't be the same without Molly Ringwald. It's a movie that she carries on her dainty, freckled shoulders. Yet believe it or not, before getting cast in her iconic role as Andie, Ringwald didn't want to star in yet another teen film. John Hughes, as it seems, was not happy about this. What caused Ringwald to change her mind?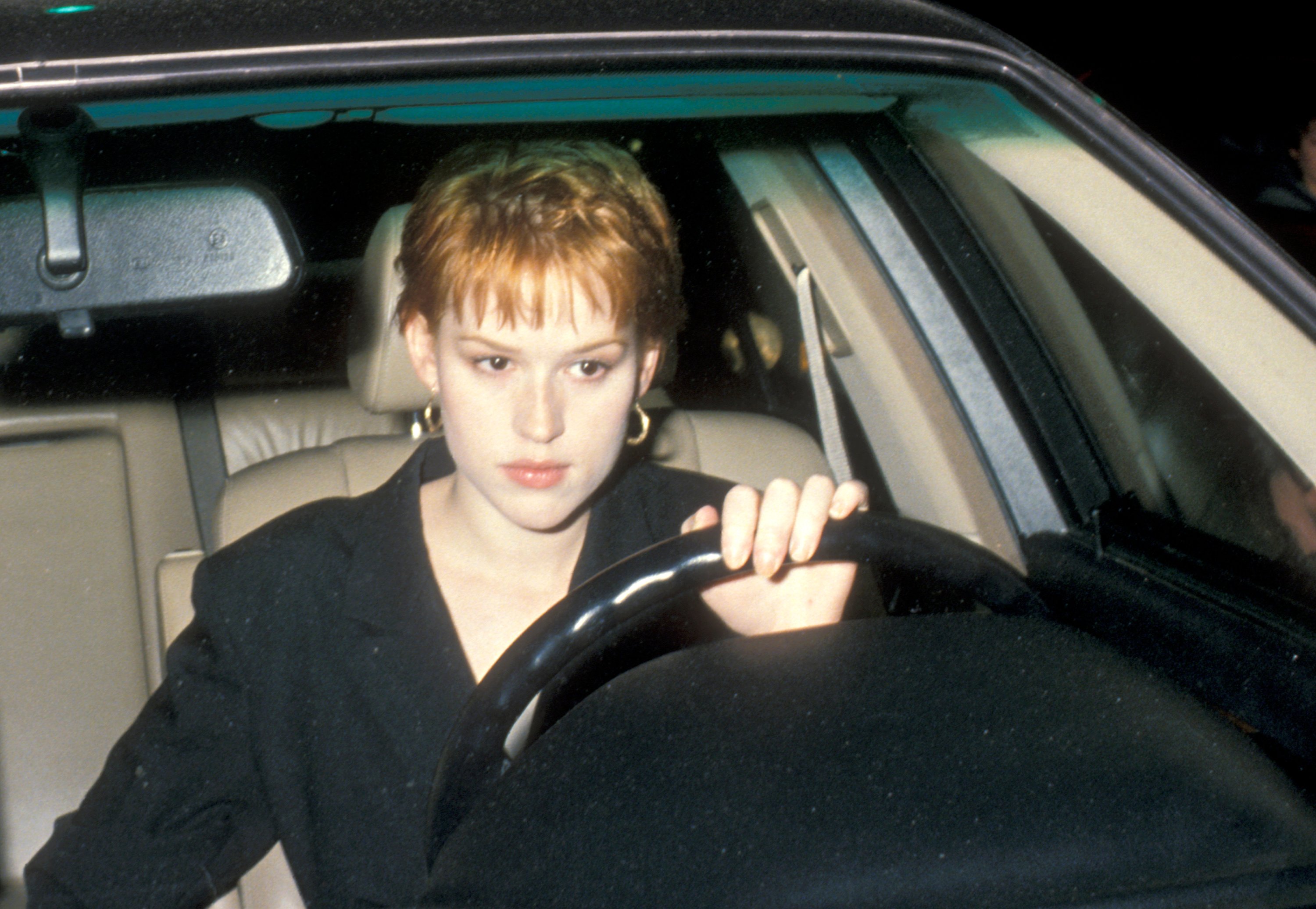 John Hughes wrote 'Pretty in Pink' for Molly Ringwald
Every so often, a writer/director will have an actor who is their muse. For Tim Burton, it's Johnny Depp. For Woody Allen, it's Dianne Keaton. And for John Hughes, it is without a doubt, Molly Ringwald.
RELATED: Molly Ringwald Opens up About Her 'Mad Crush' on John Hughes
The two had an inseparable relationship, where they could truly understand each other on an artistic level. He had written Sixteen Candles for Ringwald, before ever even meeting her. She didn't even have to audition for the part! So after Candles and The Breakfast Club, Hughes had written yet another movie for the young actress. Unfortunately, Ringwald was ready at that point to branch on from her teenage roles.
Molly Ringwald wanted to tackle more 'adult roles'
Ringwald was already quite the seasoned actress before even being old enough to drive a car. With her incredible experience, at the tender age of eighteen, she was already prepared to tackle more adult roles. The actress tells The Chicago Sun-Times that she had "said everything I needed to say about high school." Hughes was reportedly not amused with Ringwald's decision, especially because he had singlehandedly given her a career.
According to Ringwald, Hughes was the master of holding grudges, and because Ringwald didn't want to star in the film, he almost didn't let her on board when she changed her mind to join. She tells The Chicago Sun-Times, "I wasn't originally going to do it. I didn't think it was something I should do. But something inside me said that since he wrote it about me, wrote it for me. I couldn't see anybody else doing it. It'd be too weird, like somebody wearing my clothes, you know?"
Is Molly Ringwald Team Duckie or
Team Blane?
In a Reddit AMA, Ringwald answers fan questions about her film career. One Reddit user asks Ringwald whether or not she is "Team Duckie" or "Team Blane." In Pretty in Pink, Ringwald's character Andie is caught up in a love triangle. Her best friend, the eccentric Duckie, worships her to no end. Meanwhile, she is madly in love with Blane, the popular rich kid in school. While Andie ends up with Blane, in the original version of the film, she ended up with Duckie.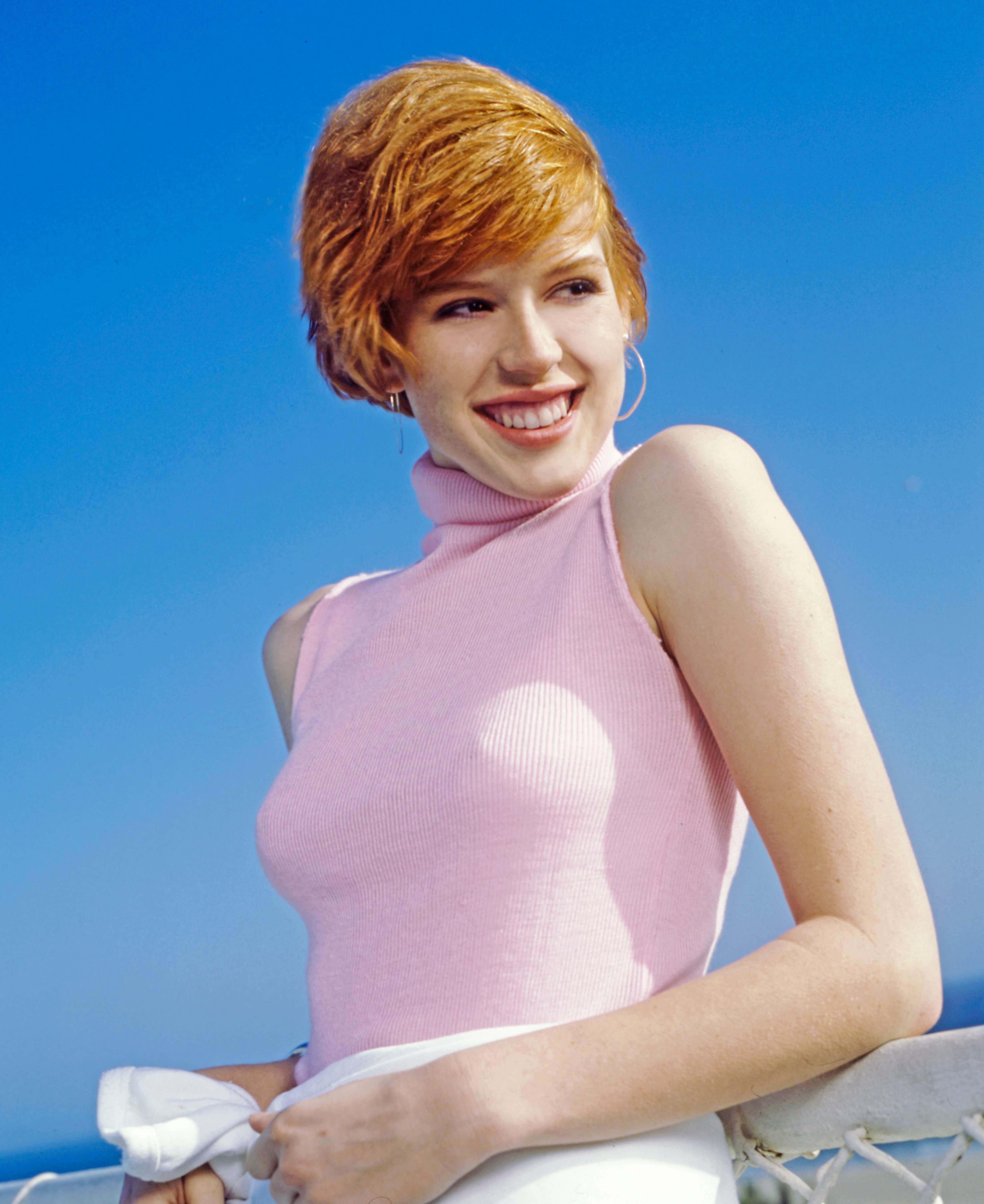 Yet because test audiences literally "booed" this ending, Hughes changed it so that she ended up with Blane instead. Hughes and director Deutch recall the experience. "Shocked! Shocked!," Deutch said about the response of the audience. He continues, saying Hughes had the same reaction. "Both of us were shocked because the test screening was going like a dream come true. And then boom! The prom came, and everybody started booing. And it was like a nightmare! It was like, how did this happen? This story builds about true love and Duckie loved her! But, truly."
So, that leads us to the burning question: Which character did Ringwald choose as Andie's best match? The actress laughed and said she is "Team James Spader." Does this mean she is "Team Steff"??