Why Most Won't Remember Penn Badgley and Milo Ventimiglia's Steamy Series
There's a world where the star of You, Penn Badgley, and America's favorite TV dad from This Is Us fame, Milo Ventimiglia, exist. The two starred alongside one another in a short-lived series, Bedford Diaries. However, most won't. Here's why.
The 'Bedford' Diaries' aired for one season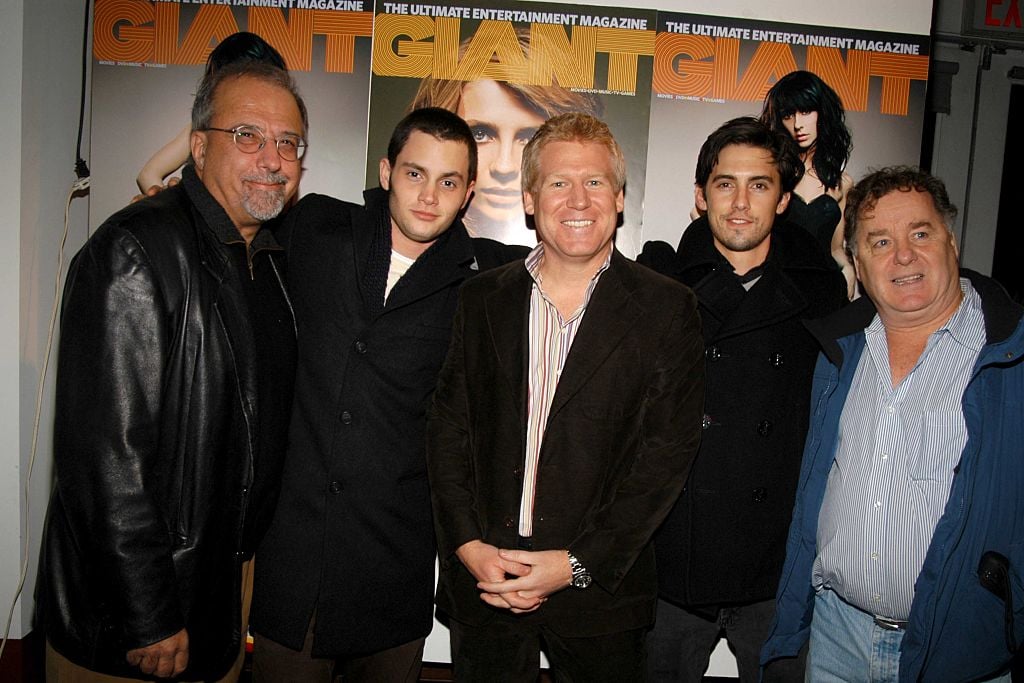 Way back in 2005, The CW aired Bedford Diaries for one whole season before calling it quits. The series followed a group of college students who take the class "Sex and the Human Condition."
The assignment all students must follow is to keep a video diary. Professor Jake Macklin (Matthew Modine) challenged stereotypes about sex and got students to question beliefs about their own sexuality.
The CW is known for is sometimes risque content. Riverdale, Dynasty, and more have taken mainstream PG to the limit at times. However, Bedford Diaries didn't seem to hit the mark for most fans of both Penn Badgley and Milo Ventimiglia.
Ventimiglia played Richard Thorne
photo
Ventimiglia's part in Bedford Diaries is a far cry from his not successful stint on This Is Us. After his long-running role of Jess Mariano on Gilmore Girls ended, The CW had Ventimiglia in mind for the part of Richard Thorned in Bedford Diaries.
The character? A former "bad boy" who turned his life around after his girlfriend, Natalie, jumped off a roof and survived. Richard worked at the college newspaper as an editor but after getting sober, he's still haunted.
Variety described the role as a "cynical and acerbic to cynical and alcoholic, only without the [Gilmore Girls] charm." Yikes.
Badgely starred as Owen Gregory
photo
In Badgley's case, his character, Owen, joins the class as a freshman pre-med major. His older sister, Sarah (who was having an affair with the professor), is also in the class. This made all the sex talk mega-uncomfortable.
Per Variety, "Owen is willing to forgo his man-slut ways to woo Natalie (Corri English), the campus head case." Seeing as Natalie was already attached to Richard, you can already see where this triangle was headed.
Thank goodness Gossip Girl was on the way, right?
Reviews for the series were harsh
photo
As you can already guess, Bedford Diaries aired only eight episodes and was not renewed. While casting was great, and the premise had legs, reviewers took issue with the believability and more.
Rotten Tomatoes scored the series with 13 percent, while Common Sense Media gave a two out of five stars.
"I felt dirty even before the premiere had ended, and found myself wishing I was back with the WB college drama that got away, the much funnier, sexier, and more soulful Felicity," one reviewer commented.
Another was a little more blunt saying, "Viewers looking for intelligent programming will be sorely disappointed."
Ironically, both Badgley and Ventimiglia are seeing a resurgence of Bedford Diaries content on social media. Fans, who seem to love the singular season, have likely realized their fondness for both actors and traveled deep into their IMDb resumes to catch up.
To be fair, season 3 of You will be a hot minute and Jack Pearson's place on This Is Us has become fewer and farther between, so who can blame them?