Why 'NCIS: New Orleans' Fans Still Hope Christopher Lasalle's Death Is One of Pride's Bad Dreams
In Nov. 2019, NCIS: New Orleans made the bold move of killing off one of the show's most beloved characters. Special Agent Christopher LaSalle, played by Lucas Black, died and fans haven't been the same since. The choice shocked and upset many and still remains, arguably, the most talked-about aspect of the CBS series. Here's why fans hold onto the hope it was all a bad dream.
Special Agent Christopher LaSalle was an 'NCIS: New Orleans' veteran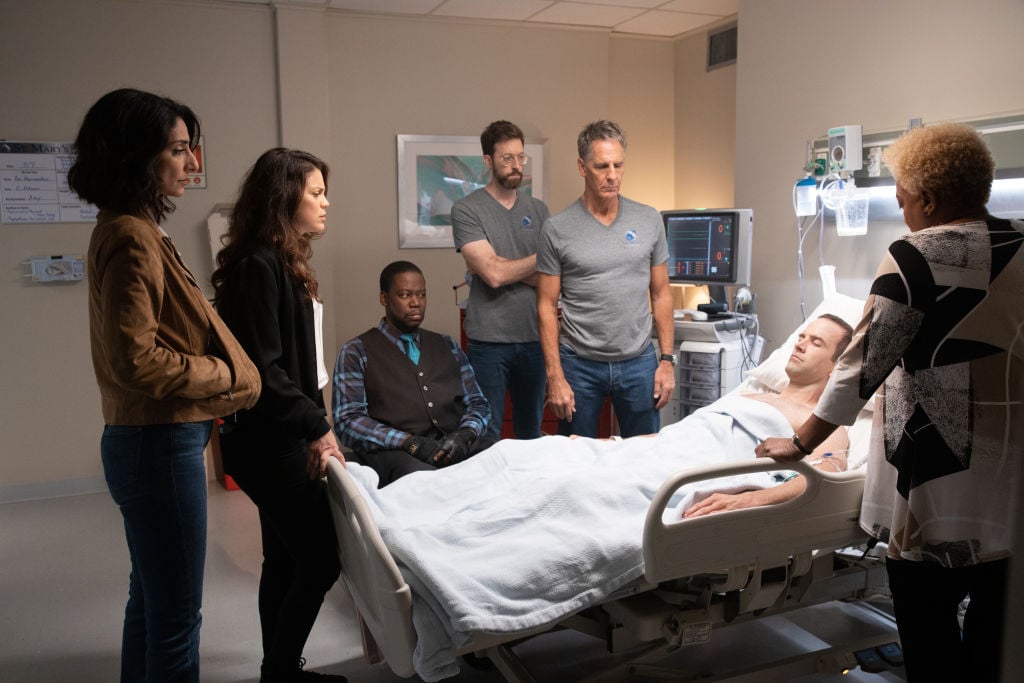 In 2014, the NCIS mothership introduced a whole new team through a two-part backdoor pilot. The cast began with executive producer Mark Harmon's longtime friend and Quantum Leap legend, Scott Bakula, whose portrayal of Dwayne Cassius "King" Pride is based on the real NCIS agent, D'Wayne Swear.
Along with Bakula, casting hired CCH Pounder as Jefferson Parish coroner, Dr. Loretta Wade, Zoe McClellan as Special Agent Meredith Brody, and Lucas Black as LaSalle.
Per a previous TV Insider release, the character of LaSalle (who wasn't cast yet) was originally described as a "muscular, devilish, and charming 30- something former Sheriff's deputy, raised in Louisiana."
Black didn't fit the role perfectly. However, he made it his own from the very first moment he and Pride connected. Long before the series had been picked up by the network, Black became a favorite for his southern drawl and genuine disposition.
Once NCIS: New Orleans snagged a full season, Black's popularity grew and continued through his final episode.
Pride's hallucinations have gotten out of hand
Pride's been on quite the emotional journey throughout the show's six seasons. He lost his marriage, discovered a long-lost half-brother by estranged father, Cassius Sr., was shot, and recovered, only to later get kidnapped and drugged. The man's been through a lot.
By the time LaSalle sought the men responsible for his brother Cade's death, Pride had already been on an emotional roller coaster. In previous episodes, Pride hallucinated the "Angel of Death" (Amy Rutberg) for five episodes after the character, Megan Sutter, died.
Many assumed his visions to be a form of guilt, remorse, or something deeper fans don't yet know. By the time Pride all but got his bearings, LaSalle was murdered. It all sent Pride back down into the spiral of insomnia, hallucinations, and stress.
The Season 6 fall finale revealed the return of Pride's hallucinations in the form of a man in a red suit. Since the midseason premiere, his visions have only gotten worse.
Some hope this is a sign that LaSalle's death may have never happened — that Pride dreamed it in a stressed state that will be revealed later.
"LaSalle NCIS New Orleans just love. Christopher why? Wish was Pride's dream and he didn't die. New Orleans will never be the same…. need our Alabama man back!" this fan tweeted.
"This got to be a dream. Christopher is dead. Doesn't seem real. I liked him on NCIS New Orleans! I love this sweet Lasalle and Loretta moment! He will be missed. #NCISNOLA," another said.
"NCIS NO. IS LaSalle gone or was it a bad dream," this fan echoed.
The comments go on and on with one thing clear: NCIS: New Orleans fans want Pride to wake up in a world where LaSalle is still alive.
Black isn't slated to return to the franchise anytime soon
We hate to break it you, NCIS: New Orleans fans, but at this point, LaSalle's death sticks. Black originally left the series to spend more time with his family and to pursue other projects (like the ninth iteration of The Fast and the Furious).
One glance at Black's Instagram page shows the star spends his time fishing, hunting, and showing his three children the ways of the world. He may return sometime in the future, even if by flashbacks. Right now, Charles Michael Davis is set to fill LaSalle's void as Special Agent Quentin Carter. Don't shoot the messenger.
NCIS: New Orleans airs Sundays at 10 p.m. on CBS.