Why 'NCIS: New Orleans' Star Lucas Black 'Hurled Stuff' at His Co-Star Before He Made It Big
Fans of 'NCIS: New Orleans' miss Lucas Black. He played Christopher LaSalle but was recently killed. Why did he 'hurl stuff' at another actor years earlier?
Long before Lucas Black made his name on NCIS: New Orleans, he had a few other notable projects. In fact, some may not even realize he starred in one film that made it big. Why did Black end up throwing objects at his [then] co-star?
Lucas Black has done far more than 'NCIS: New Orleans'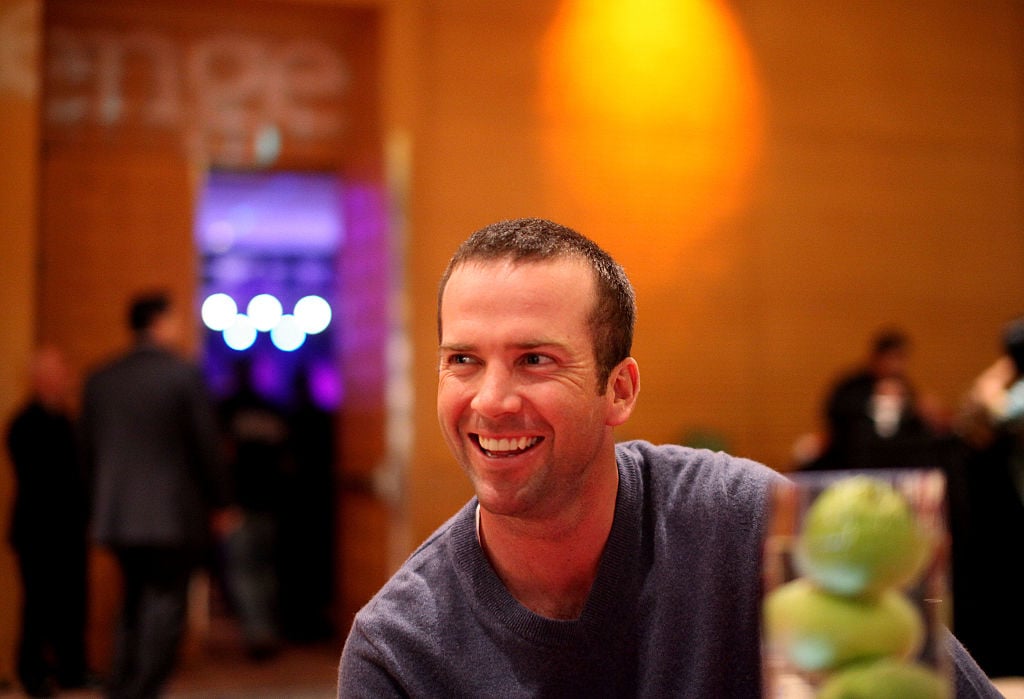 While fans continue grieving Special Agent Christopher LaSalle on NCIS: New Orleans, Lucas Black is living his best life surrounded by friends and family.
The actor stepped away from the spotlight to spend more time with loved ones and doing things he loves most. If you follow Black, you already know the avid hunter and fisherman has been extremely busy teaching his kids the ropes in the outdoors.
Long before Black landed his iconic role on NCIS: New Orleans, he starred in a few noteworthy projects. You may not even realize how many. The Decatur, Alabama boy got his start in the 1994 film The War opposite Kevin Costner at the tender age of 11.
Because of that, he went to work the following year on American Gothic. Lucas left such an impression on the casting department, the remembered him for other potential roles, according to IMDb, including the one you probably didn't realize was Lucas in the first place.
Black starred in this hit film when he was a teen
Remember the sleeper hit, Slingblade, starring Billy Bob Thorton? That was a much younger Lucas in the co-starring role as Frank Wheatley, the kid who befriended Karl Childers.
The movie followed Karl, who'd been hospitalized since his childhood murder of his mother and her lover, until his release. He began a new start in the small town shared by Frank and the two become an odd-couple of friends.
In the end, Karl saves Frank from an abusive situation. That said, there's one very thing one of Lucas's former co-stars remembers most.
Why did he throw things on-set?
Country musician and actor, Dwight Yocum, reflected on the 20th anniversary of Slingblade in 2016. He played the abusive boyfriend, Doyle Hargraves, to Frank's mother.
"It will always remain a magical experience for me. I had done five movies at that point. After being on set a couple of days and shooting a couple of my scenes, I remember calling my manager on the phone and saying, 'You know what, I think I'm in a real one here, something that will really have an impact," he told Nash Country Daily at the time.
"I think Billy [Bob Thornton] is doing something unique and lasting as a director and writer.' I was really proud to be a part of it, and I still am."
The film, which Yocum called "a tragically joyful movie," had a moment between Yocum and Black that Yocum still remembers to this day.
"Lucas Black had run out of actual props to throw and he started throwing actual elements—real books, real encyclopedias," he said.
"Lucas was hurling that stuff. I actually did get hit pretty hard with a couple of the encyclopedias. The one hit me in the ribs and almost took the wind out of me completely."
Sure, the incident took place on the set of a movie and it was over 20 years ago, but the fact that Yocum remembers it so vividly points to Lucas's natural talent early on. His days on NCIS: New Orleans may be over, but in the words of Karl, "we love you, boy."
NCIS: New Orleans returns to CBS on Sunday, February 16.