Why 'NCIS: New Orleans' Star CCH Pounder Says 'I'm Going to Die' at the Start of Every Season
The cast of NCIS: New Orleans knows a thing or two about filming a procedural series. The CBS show is in its sixth season and going strong. As a franchise favorite that films on-location, there's bound to be a few quirks to the job. Star, CCH Pounder (aka Dr. Loretta Wade), previously revealed why she fears she's going "to die" with every new season.
The cast of 'NCIS: New Orleans' made adjustments to film on-location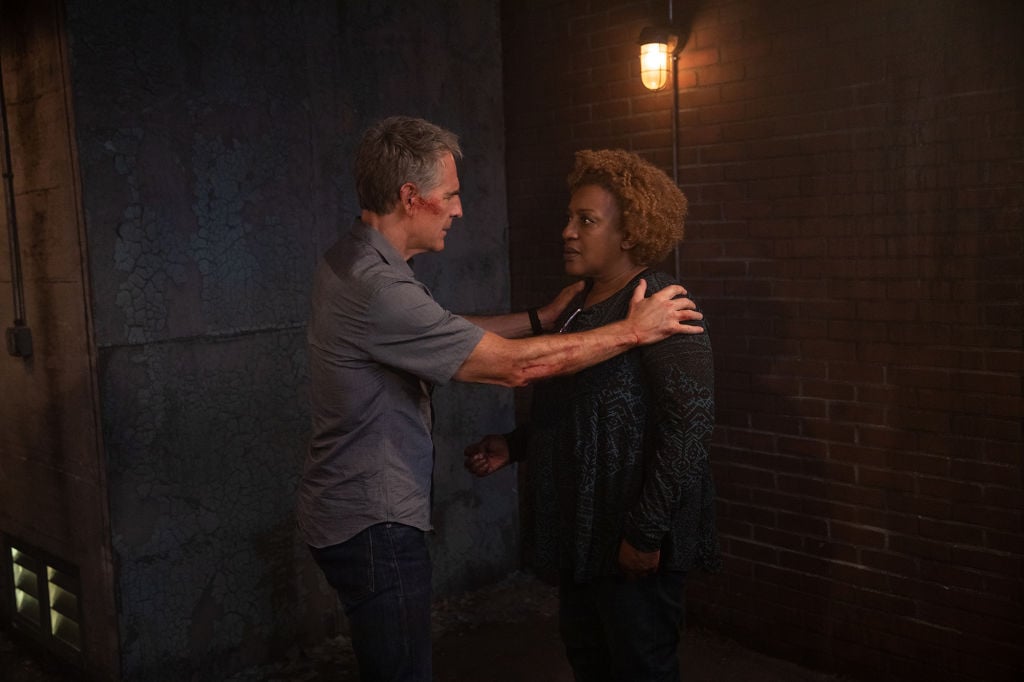 Not many TV shows film in the location they're portraying. This is where NCIS: New Orleans gets a leg up on the competition. Their "soundstage" is right along the streets of The Big Easy.
Filming on-location means adjusting to the city's way of life. In a previous interview with TV Guide, former executive producer, Gary Glasberg, revealed what makes filming in NOLA so unique.
"Part of what drew me to setting a show down there is the contrast of people who work hard and have faced all kinds of adversity — whether it's Katrina or socio-economic problems — but hold on to each other and rise up and celebrate regardless," he said.
"And the beauty of New Orleans is that there's literally a parade or festival for everything. So you're constantly working around that."
Rob Kerkovich plays Forensics Agent, Sebastian Lund. He liked the vibe of New Orleans from the start.
"It's cool to not be in the L.A./Hollywood world. Here you can go into a coffee shop and not every single person is working on a screenplay. They're all on their laptops writing jazz," he said.
This cast member hoped the show would move to Los Angeles in the beginning
Resident Supervisory Agent, Dwayne Pride is played by Scott Bakula. At the start of the series, he hoped the studio would change their minds and film in Hollywood.
"There's a huge commitment to trying to do it correctly here," he said. "I've lived in a lot of great cities in the United States, but this one's unique in that people are always saying to me, 'We love what you're doing here. How are you liking my city?' There's this possessiveness about it," he said.
"You don't usually hear people say, 'How are you loving my Santa Monica?' I love how the people do things outside their homes here, which is kind of counter to the world that's becoming more like, 'How can I watch a movie in my house?'"
The cast also weighed in on what it meant to be a part of a series in the middle of Louisiana, particularly the one thing that sets NOLA apart from filming in a Hollywood lot.
Why does Pounder say 'I'm going to die'?
Though Pounder's character seems to feel right at home in New Orleans, the actress herself took a little adjusting as she moved from L.A. to NOLA.
"I have to have faith that if the first [NCIS] show has been running for 12 years, maybe the second show [NCIS: Los Angeles] will run for eight years, and maybe this show will run for six or seven."
So far the show is headed in that direction. However, there's one thing Pounder never did get acclimated to.
"I'm a Caribbean person, and this is a Caribbean country, stuck in America. Well, not stuck — happily hanging out in America — and therefore it has all the problems that has: The heat come summertime is hellish, and that's when we start our [production] season," she said.
"I'm hoping to drop enough weight so that the water's not just pouring out of me like it did last year, when I thought, 'I'm going to die.'"
Costar, Lucas Black, felt differently about his time on-set
Contrary to Pounder's sentiments on the New Orleans' summertime weather, former costar, Lucas Black (who played Special Agent Christopher LaSalle), didn't seem to mind.
"I love the steaming heat, and I get to laugh at everybody who doesn't," he said. The Alabama native who has a penchant for all things outdoors (and therefore can withstand the elements) did catch flack for something else though — his accent.
"Everybody thinks I'm faking it. I've worked on this accent for 32 years. I feel like I've finally got it down pat. It's a struggle, what we go through as actors." 
It sounds as though working on location in New Orleans had its pros and cons. For Pounder's sake, let's hope those summer days are a little less "hellish."
NCIS: New Orleans returns to CBS on Sunday, February 16.