Why 'NCIS' Season 16 and More Episodes Won't Be on Netflix Anytime Soon
If you're expecting new episodes of 'NCIS' to drop on Netflix, don't hold your breath.
As the streaming wars intensify, NCIS could become the next much-loved TV show to bolt from Netflix and go to the streaming home of their parent company. Yes, the bulk of NCIS' run is on Netflix now. But it won't stay there forever, with the show going the way of Friends and The Office. 
CBS All Access is already up and running, and more and more streamers will be vying for viewers, eyeballs and wallets, including HBO Max, Peacock, Disney+ and Apple TV+ Meanwhile, Netflix is doing its best to maintain its dominance as the streaming leader. 
Will season 16 of 'NCIS' be on Netflix?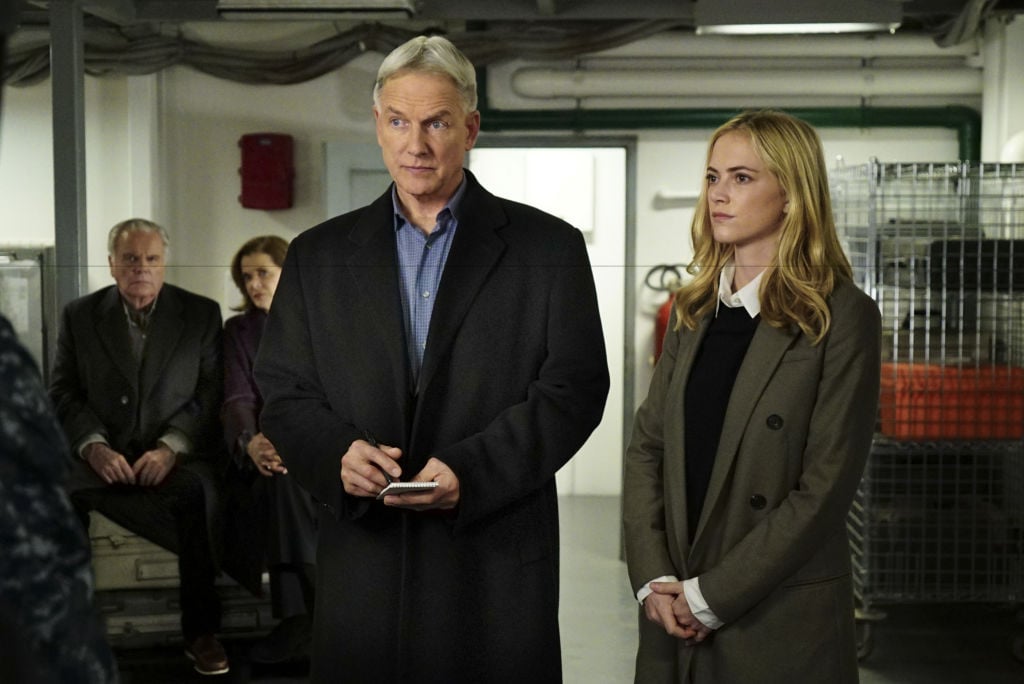 Right now on Netflix, you can catch any of the episodes from season 1, when the show first spun off from JAG, to season 15. For reference, season 15 is when Pauley Perrette, who portrayed Abby Sciuto, controversially departed and Maria Bello joined the cast to play Special Agent Jacqueline "Jack" Sloane.
Fans would surely like to see season 16, which climaxed with the dramatic return of Ziva David (Cote de Pablo), and that storyline has partly played out in the new season 17. However, according to What's on Netflix, season 16 will likely never get to the streamer. That's because CBS is eager to push its own streaming service. 
CBS All Access launched in 2014, but it isn't just a CBS version of Hulu that streams episodes after they air on the network. There are also shows that run only on All Access, including Star Trek Discovery and the new revival of the Twilight Zone co-developed by Jordan Peele, who won an Oscar for Get Out. 
What about other shows?
What's on Netflix thinks season 16 of NCIS won't come to Netflix because other CBS shows — such as Blue Bloods and Hawaii Five-O — have either already left, or are about to. Hawaii Five-O left Netflix back in February, and Blue Bloods will also leave in November so that both can appear exclusively on CBS All Access. That means you won't find them on Hulu either, which is now primarily controlled by Disney. 
If you want to join CBS All Access to make sure you get all of NCIS and Blue Bloods, there are two tiers. It costs $5.99 per month with ads and $9.99 without ads. That's not expensive by itself, but when you start bundling all these services together, the cost is going to add up and potentially cost as much as a cable or satellite bill. 
HBO Max, which will carry not only HBO shows but other Warner Bros.-related content like Friends, will cost $14.99 a month. Universal's Peacock, which will have The Office, has not announced its pricing yet but it will probably be somewhere between $10 and $15 a month. Disney+ will be $7 a month, while Apple TV Plus will be $4.99, or free if you recently purchased an Apple device. Factoring in Netflix $12.99 and Hulu's $11.99, all this will cost about $60 a month. 
Netflix isn't going anywhere
Of course, Netflix isn't taking all this lying down, as the streamer increasingly will rely on original programming and movies, like Ryan Murphy's The Politician; stand-up comedy specials from big names like Jenny Slate, Arsenio Hall and Patton Oswalt; and returning favorites like The Crown, with Oscar-winner Olivia Coleman (The Favourite) taking over the role of Queen Elizabeth. 
On the movie side, Netflix is making an Oscar play with no less than three big movies: Dolemite is My Name, which is getting Eddie Murphy his best reviews in years; Marriage Story, which is garnering Oscar buzz for Adam Driver and Scarlett Johansson; and The Irishman, from legendary filmmaker Martin Scorsese. It reunites him with Robert De Niro and Joe Pesci, and joining a Scorsese movie for the first time is Al Pacino.