Why Nick Jonas and Priyanka Chopra's Relationship Is Destined to Fail
Nick Jonas and Priyanka Chopra are one of Hollywood's most unexpected couples. Not only did they come from different industries, but they also have a 10-year age difference between them, which means that many onlookers are not sure about how long they can last together.
In fact, there exists quite a fair amount of evidence that shows Jonas and Chopra's relationship could be destined to fail. Read on to find out what might contribute to their divorce in the future.
When did Nick Jonas and Priyanka Chopra get married?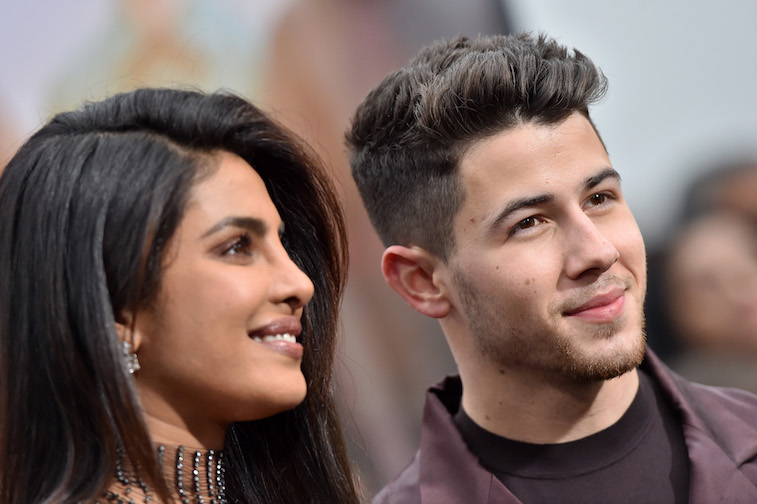 Jonas and Chopra first met in 2016 when he sent her a direct message on Twitter. Jonas was reportedly "gushing" over the actress with a friend, and Chopra actually responded to his message. She told him to text her since her Twitter DMs could be read by her management team.
Their relationship developed after that and the two of them met for the first time in 2017 at the Vanity Fair Oscar Party.
They were apart for a year, though they still continued to talk and become friends. They reunited at the 2018 Met Gala. A few months later, Jonas proposed to Chopra on her birthday.
They got married in December 2018. Jonas and Chopra had elaborate celebrations in Chopra's home country of India as well as a small ceremony in North Carolina.
Jonas and Chopra's wedding attracted some criticism
One of the first things that made Jonas and Chopra's relationship looked bizarre to outsiders was the fact that their engagement and wedding were sponsored by many brands.
All over social media, followers saw names like Amazon, Tiffany, and Havana Club, which made many people think that these events — and perhaps their marriage as well — were for self-promotion and financial purposes.
There is a huge power difference between Jonas and Chopra
While age can be just a number and not every relationship with a big age gap is doomed to fail, some onlookers believe that there is too much power difference between Jonas and Chopra for both parties to be truly happy.
Fans note that in interviews and whenever they are seen together, it is clear that Chopra holds more power in the marriage.
"Priyanka Chopra is the superior partner," a Quora.com user said. "She is the one talking more, she is the one who is telling Nick which way to look, where to wave – he is totally on a guided tour in this relationship… Any relationship which is not of equals is under a threat to collapse. How long [it will] take is a matter of time."
Jonas and Chopra's relationship could suffer because of distance
Jonas and Chopra are from two different countries – the United States and India. Of course, cross-cultural marriages definitely can work and their different backgrounds should not be much of a concern. However, what could become a problem in the future is Chopra living more in India.
Right now, Chopra is spending a lot of time in the United States because she wants to do more acting in Hollywood, but whether she can truly sustain a career in America still remains to be seen. Aside from Quantico, Chopra has not been successful at landing lead roles in American shows and movies.
If she continues to see a lot of setbacks in Hollywood, it's possible that Priyanka Chopra could decide to spend more time working and living in India again. Jonas, whose career is based in the U.S., would most likely not want to move to India. This means that one person in their marriage has to give up his/her career or both of them live on separate ends of the world.
Chopra once said that she only needs a man for children
A lot of people also seem to think that Chopra only married Jonas to, hopefully, get where she wants in life. For example, she is looking for a career in Hollywood, and the marriage has been extremely beneficial in giving her publicity.
Moreover, Chopra also once said in an interview in 2016 that she doesn't "need a guy for anything else except for children."
To be fair, the whole context of the quote involves an interviewer asking her whether the jewelry she was wearing came from a special man in her life, to which the actress responded by saying that she was capable of buying anything for herself. "I buy my own diamonds," Chopra said. "When a guy comes into my life it will not be for diamonds."
However, her quote about children did make many folks suspicious when she tied the knot with Jonas after just a few months of dating.
Chopra has always been open about wanting to have kids and, being in her late 30's, there were reasons for her to want to settle down quickly. It made onlookers question whether the relationship has enough substance in order for Jonas and Chopra to remain together for a long time.