Why Nick Jonas Sometimes Makes Priyanka Chopra Face a Wall When They Argue
Nick Jonas reportedly makes Priyanka Chopra face a wall whenever they start arguing, and he has a good reason for it.
When Nick Jonas and Priyanka Chopra first started dating in 2018, the couple seemed like an unlikely match. Not only were they from two different countries, but there was also an age difference of 10 years between them.
However, Jonas and Chopra have proven that they could make things work. The pair got married in late 2018 and is currently self-isolating together amid the coronavirus (COVID-19) pandemic.
Nevertheless, Jonas and Chopra's relationship still has a lot of quirks that fans have taken note of. For example, Jonas reportedly makes Chopra face a wall whenever they start to argue.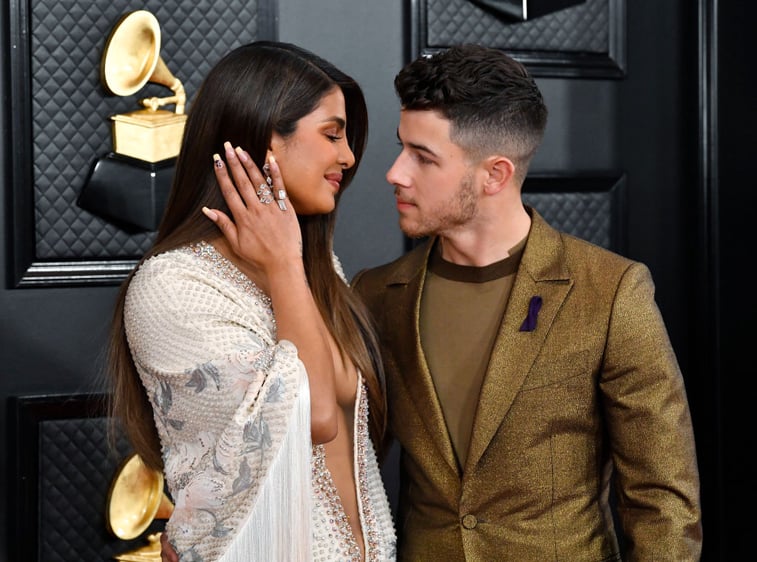 Do Nick Jonas and Priyanka Chopra argue a lot?
It's not clear how often Jonas and Chopra argue, but we can probably guess that, like most couples, they have moments of disagreements here and there.
Jonas has shared that, for example, Chopra sometimes "got mad" at him when he was working as a coach on The Voice's season 18 because he would spoil the results for her.
Why does Nick Jonas sometimes make Priyanka Chopra face a wall when they argue?
When Jonas and Chopra do argue, it seems their arguments have some unique aspects to them.
During a promotion for her 2019 film The Sky Is Pink in India, Chopra shared that her own accent would change whenever she gets angry at Jonas.
"My accent changes so often, it's hard for me to keep up with it," Chopra said. "So apparently – and this is an observation my husband has made – when I get angry, my accent becomes so Indian that he can't understand."
Meanwhile, Jonas would rather talk to a rational Chopra than an angry one filled with high emotions. As such, according to Chopra, Jonas would make her face a wall until she calms down.
"Whenever we start arguing, he physically changes my direction and he says that talk to the wall and when you're willing to have a conversation then I'll move you back," Chopra said.
According to many relationship experts, fighting with one's partner in a healthy way – which includes calmly talking out problems and feelings – is much better for a relationship than having emotionally-charged fights.
How do Nick Jonas and Priyanka Chopra make their marriage work?
Jonas and Chopra are still in the early stages of marriage, but they seem to have already figured out ways to make sure they could stay together in the long run.
Earlier this year, Chopra told Tatler she and Jonas have a "rule" to see each other as frequently as possible.
"We don't go more than two/three weeks without seeing each other. That's a rule," Chopra said. "It's too hard otherwise, and you've got to work on the relationship to prioritize it."
Additionally, Jonas and Chopra also support each other as much as possible and stick together through thick and thin. Jonas told Insider in 2019 that marriage is "about being patient with each other and adapting each day to how quickly things change and evolve."