Why Nicki Minaj Fans Are Not Happy With Her Wax Figure at Madame Tussauds
Nicki Minaj just had a new wax figure unveiled at Madame Tussauds Berlin. But her devoted fans, the Barbz, aren't feeling it at all and they have unleashed their wrath on Twitter.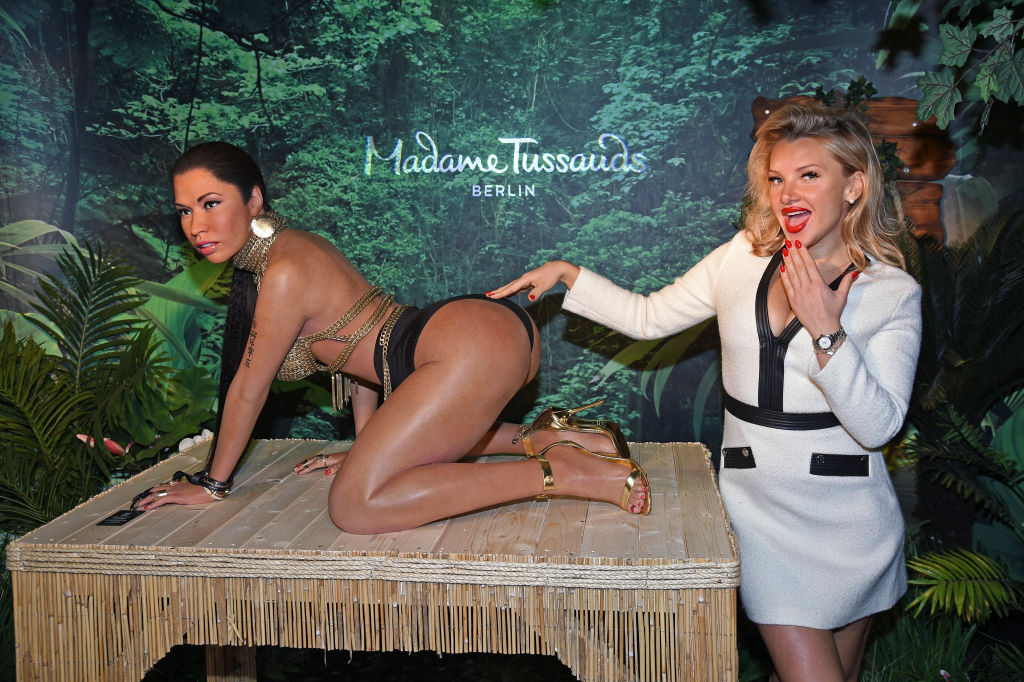 Nicki Minaj's new wax figure
Madame Tussauds in Berlin revealed the new Minaj wax figure on Tuesday. It was presented by German actress and television personality, Evelyn Burdecki.
The wax figure is a replica of one of Minaj's looks from her 2014 music video for "Anaconda."
However, as many fans have gone on to point out, the wax figure bears little resemblance to Minaj herself. The wax figure's features and skin tone are both different from the rapper's.
Madame Tussauds has come under fire over the past several years for unveiling wax figures that do not look like their subjects. Most infamously, they revealed a Beyonce wax figure that had so much backlash that it had to be redone. A recent Ariana Grande wax figure was also heavily critiqued.
How fans actually feel about the unveiling
Fans have been calling out the figure's depiction of Minaj on social media ever since the first photos were released. "Whoever did that wax figure of Nicki Minaj needs to be fired," said a fan.
Another commented, "Idk who that wax figure is in Germany's Madame Tussands [sic] but it's not Nicki Minaj."
One fan says this is indicative of a larger issue at hand. They said, "They consistently fumble the imagery of some of the most iconic black figures. We not taking 'coincidences' into 2020."
Someone else had similar sentiments, adding, "There is no way that is supposed to be Nicki Minaj!?! It's not even her shade of brown!!! Just like all brown people don't look alike, all kinda sorta almost random brown people wax figures don't pass for any 'fill in the blank' celebrity of color."
Minaj hasn't made a public comment about the figure yet.