Why Nikki Bella and Artem Chigvintsev Have 'No Plans' to Get Married Right Now
'Total Bellas' star Nikki Bella and former 'Dancing with the Stars' pro Artem Chigvintsev are engaged but the two have no plans to marry right now.
Trying to have a wedding in 2020 was no easy feat. Couples around the world decided to postpone their nuptials due to the coronavirus (COVID-19) pandemic. When WWE star Nikki Bella and Artem Chigvintsev got engaged, they seemed excited to plan their wedding. Now, the pair has no idea when they will get married, and the lack of planning has nothing to do with the pandemic.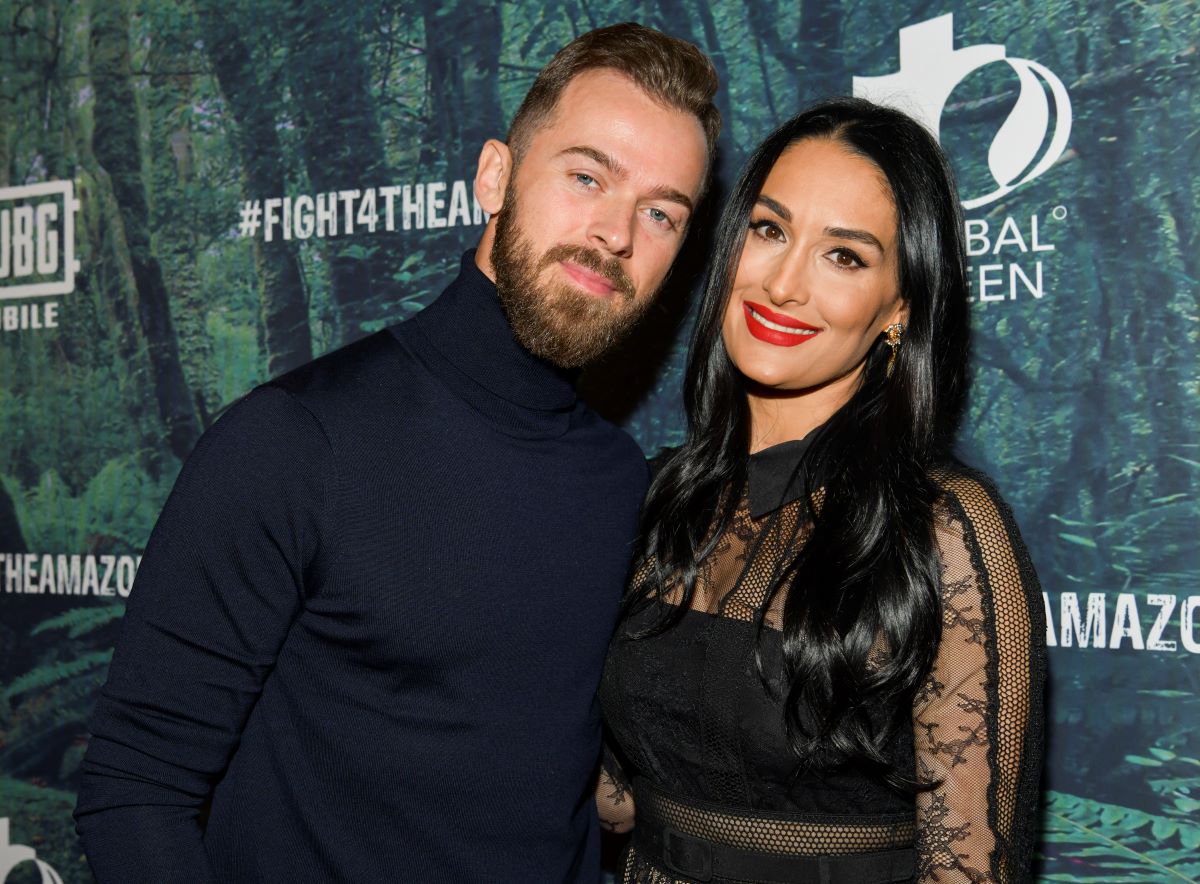 Nikki Bella and Artem Chigvintsev's engagement
After a very public breakup with wrestling pro John Cena in 2018, Bella got engaged to Dancing with the Stars pro Chigvintsev in Nov. 2019.
"Excited for 2020 and the next decade with you @theartemc❤️. I said yes in France in November!" she captioned a photo of the two of them on Instagram. "We have been trying to keep it a secret but really wanted to share our excitement for the New Year!"
The two welcomed their first child together, Matteo Artemovich Chigvintsev, into the world on July 31, 2020.
Why the two have no plans to get married
Bella and Chigvintsev had previously said they wanted to get married in fall of 2021.
"So Artem and I, the other night, we sat on the couch and we talked about this. I was like, 'Do you want to start planning now?'" Bella told Entertainment Tonight. "We'd love it to be in the fall and a few of the venues were like, 'We're available.'"
But they soon realized they were too busy to really plan a wedding.
"And what we just started saying is, 'We're so busy every day, and we completely remodeled the inside of our home," she continued. "We haven't even lived in it yet and we're doing the outside and that takes so much work. We're still not even done designing. And so he and I both were just like, 'Let's get through the house. If it happens, it happens.'"
Everyone is on a different page
Not everyone in Bella's family has the same idea for her wedding, which has made planning difficult as well.
"My Nana's like, 'Just go do something small,' but I want a really big bash, and I want to do it right," she told the outlet. "I want it to be where it's a fun experience and a journey, where it's just a lot of fun. Maybe we're making trips to New York for dresses!"
Bella already knows what kind of wedding she wants. She still would like to get married when the leaves change and the weather is a bit "crispy,." For Bella, a fall wedding in Napa Valley would be ideal. She also revealed that her wedding would be a black tie event. But all that will have to wait.
"I feel like if I was to do it right now, and try to get the fall that I want right now, it would just be cramming," she continued. "It wouldn't be fun, it would be just to get it done. So as of now, we have no plans, no day."