Why No One Wanted to Date 'Little House on the Prairie' Star Michael Landon In High School
Michael Landon's television career started in 1956. Although he had a few short roles throughout the 1950s, his character on Bonanza, Little Joe Cartwright, made the actor a star. His fame continued to grow after he played the loving dad, Charles "Pa" Ingalls on Little House on the Prairie. During the show, he became a heartthrob, as many fans enjoyed his shirtless scenes.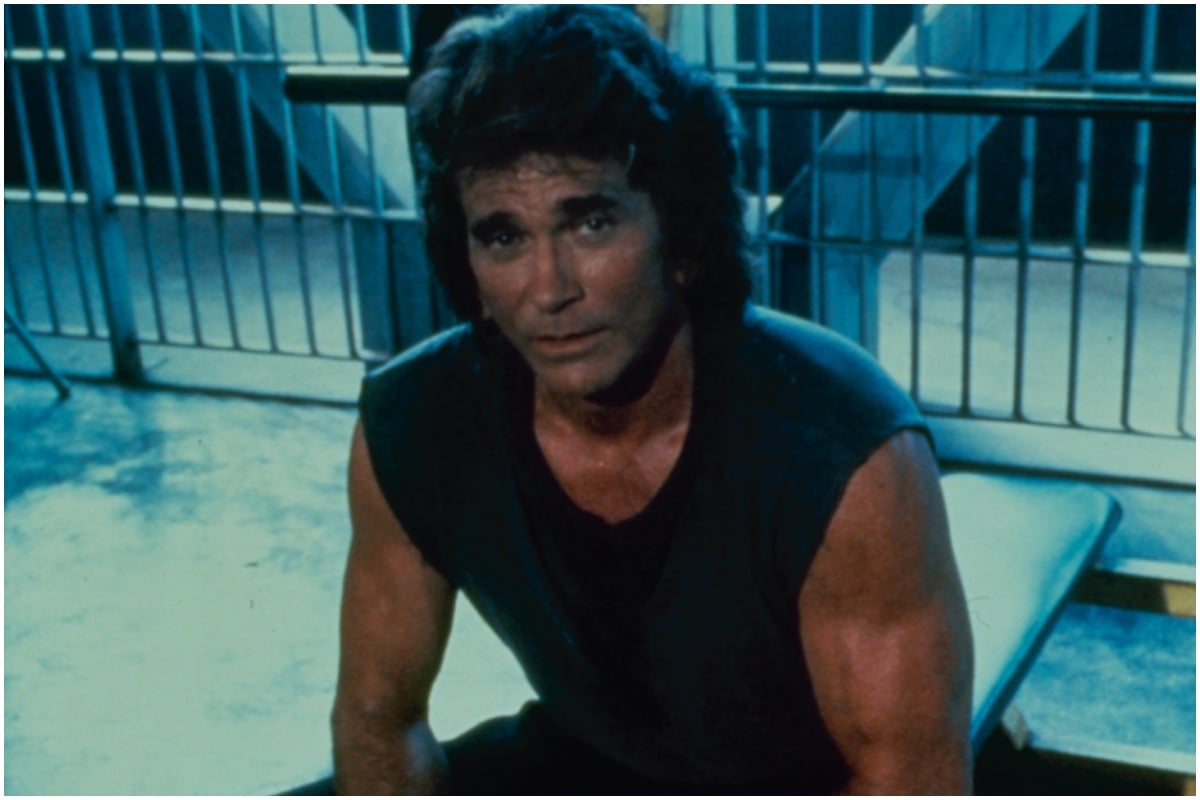 In 1983, Landon admitted that he couldn't land one date when he was growing up.
'Little House on the Prairie' star Michael Landon had a 'very sad home life'
Landon was born Eugene Maurice Orowitz on October 31, 1936. When he graduated from Collingswood High School in New Jersey, he left his hometown to attend The University of Southern California (USC). From there, Landon pursued acting while working odd jobs.
RELATED: 'Little House on the Prairie' Star Michael Landon Was Diagnosed With Anxiety After Suddenly Becoming Famous
The Highway to Heaven star's decision to move across the country contributed to his tumultuous home life. In a 1985 interview with People, Landon shared that he had a desperate need to leave his family's house as a teenager. He said his mother, Peggy O'Neil was "childish" and had bouts of suicidal ideation. Landon's friend and Little House producer, Kent McCray, said he grew up finding ways to escape his complicated reality. 
"When he was growing up in New Jersey, he had a very sad home life. He would go out and play by himself in the surrounding, wooded areas," McCray said. "He lived in a fantasy world of his own. Those experiences fast-forwarded to what he became."
Michael Landon said girls were 'terrified' of him as a teenager
In addition to his tumultuous childhood, Landon's appearance in school made him difficult to connect with girls his age. He continued to say in his Washington Post interview that his hair affected his love life growing up. When he became a high school senior, Landon said he decided to "let my hair grow longer and longer and longer." With his long hair and 125-pound physique, the NBC star said he became a pariah among the ladies.
"I never had one date when I was in school because girls were terrified of me," the actor said.
RELATED: What Made 'Little House on the Prairie' Star Michael Landon 'Feel Stupid'?
Eventually, one girl at his school agreed to go out with him. However, Landon's bashfulness made dating even more difficult.
"I took one girl out once, and we went to a hamburger place, and I was the shyest guy you can imagine," he continued. "But because of my hair, this girl got a note from the waitress who said, 'Be Careful.' I couldn't believe it."
Michael Landon got married three times
As Landon grew older, he became comfortable with his body. He invested in working out to maintain a toned body. The actor also experimented with his hair and found styles that didn't scare women away.
RELATED: 'Little House on the Prairie': Why Michael Landon Nicknamed Melissa Gilbert 'Half-Pint'
Throughout his life and career, Landon's luck with dating improved. Before he died of pancreatic cancer in 1991, he had three wives and nine children. During his first two marriages, Landon was allegedly unfaithful to them. His last marriage to Cindy Clerico began when the leading man was still married to Lynn Noe.