Why Owen Hunt Is Still the Worst Character on 'Grey's Anatomy'
Since the first time that Owen Hunt had appeared on Grey's Anatomy in season five, fans thought that he was a little sketchy. After a few seasons of watching the aggressive and erratic doctor, fans were sure of the fact that Hunt was no good.
Throughout the series, fans have sat back and watched this character become more and more infuriating. Many fans have now decided that Hunt is the worst character on the show.
So, what makes Owen Hunt such a bad character? And is he still the worst character that has ever been on Grey's Anatomy? Keep reading to find out.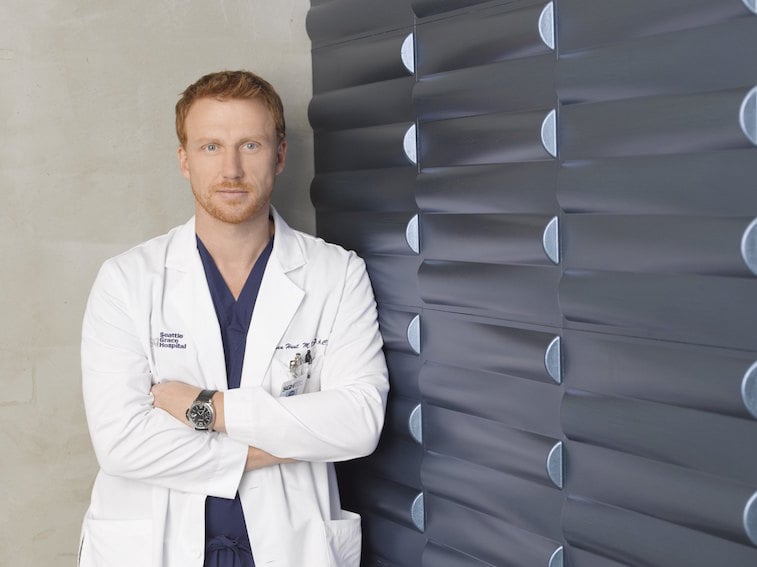 He is not very good with relationships
Since being on the show, Hunt has been in quite a few romantic relationships and they have all turned south very quickly. As soon as he got to Seattle, he had started up a relationship with Dr. Christina Yang. Their relationship was rocky from the start. As the seasons went by, their relationship continued to get worse and worse. He seemed to be pretty controlling when it came to Christina.
He would pressure her into doing certain things (like getting married). Whenever she would tell him that she did not want to do something, he would immediately tell her how selfish she was.
It is also a well-known fact that Dr. Hunt desperately wants to have kids. When Dr. Yang got pregnant with his child, she had decided to have an abortion. Hunt went to the appointment with her and supported her throughout the procedure. However, once they got around a bunch of their friends and colleagues, he yelled at her and pretty much told everyone that he felt like she had killed their child.
After that, he became romantically involved with Amelia Sheppard. He seems to be a little better with her, although we still saw some of his controlling tendencies with this relationship as well. In the end, their relationship didn't work out either. Their relationship had the same main problem as his last relationship: He wanted to have a child and she didn't.
Next, there was Teddy Altman. Altman was a long-time friend of Hunt. She had a crush on him for years. Hunt had an emotional affair with Altman when he was with Dr. Yang. He had a physical affair with her when he was with Sheppard. Even though it was obvious that Altman had feelings for Hunt, he seemed to string her along for several agonizing seasons.
What do fans think about Owen Hunt?
In addition to being bad at relationships, Dr. Hunt seems to also have a bad temper. He has been known to yell at several of his colleagues at a time when it really wasn't appropriate.
Because of his temper and the way he treats his significant others, there are several fans that feel he should leave the show. Recently, there was a discussion on Reddit where several Grey's Anatomy fans were talking about how much they loathed the character of Owen Hunt.
One fan of the show wrote: "I absolutely oath him. I often want to switch the TV off because of him and actually took a 2-year break from the show because of him."
Another fan had written: "AMEN. I'm also rewatching the series, and like you, hate Hunt a lot this time around. He's rigid and stubborn and judgmental and he sucks."
There were several other comments that had pretty much echoed the same thought. So, it seems like Hunt may just be the most-hated character on Grey's Anatomy.
Is there still hope left for Owen Hunt?
Hunt may not be the most popular character on the show. However, now that his character is finally going to have a child, many are curious if the new kid will help to change his attitude for the better.
It's hard to say for sure how the new addition will change this character, but we have our fingers crossed that Hunt will grow and become a more calm and understanding character on the show.