Why Paul McCartney and Ringo Said the New Beatles Doc Will Be So Different From 'Let It Be'
From the January 2019 announcement that Peter Jackson was working on a new Beatles documentary, we started hearing the narrative that it would be an answer to Let It Be (1970), the contentious doc produced by Michael Lindsay-Hogg from early '69 Fab Four sessions.
Digging into 55 hours of unused footage — and more than twice that amount of audio material — Jackson said he'd found a different side to what we've considered the most bitter of Beatles days. According to the director, the footage would change everyone's conception of those sessions.
"I was relieved to discover the reality was different to the myth," Jackson said. "Sure, there's moments of drama — but none of the discord the project has long been associated with." For those who recalled the George Harrison-Paul McCartney flap in Let It Be, this claim sounded interesting.
Jackson wasn't the only one who's made these claims. Along with Paul, Ringo Starr has gone on the record saying the Fab Four was doing quite well when it appeared otherwise.
Ringo said the new doc features 'more peace and loving'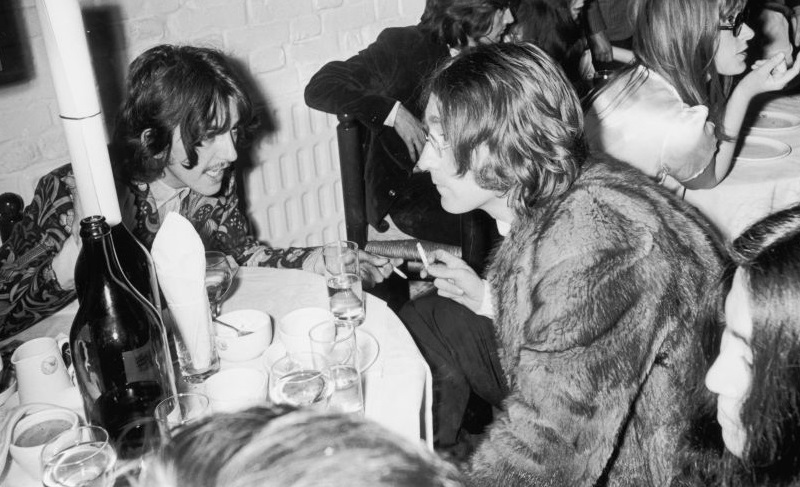 Before there was the Let It Be album and film, The Beatles aimed to return their roots as a four-piece band in what they called the Get Back sessions in January '69. Lindsay-Hogg planned to film their rehearsals and eventual return to the stage for a live performance.
But the Fab Four got in their own way before that happened. (They did, nonetheless, perform for the last time on the roof of the Apple building.) Lindsay-Hogg caught some ugly moments between Paul and George on film for all to see. And George quit the band briefly during this period.
So once Lindsay-Hogg had his final cut, you could have called Let It Be something like "Death of The Beatles." (The band agreed to part ways later in '69.) Yet the surviving members of the group seem to remember things differently these days.
In a release announcing the premier date of Jackson's doc (titled The Beatles: Get Back). Ringo spoke of how happy he was to see the other side. "I'm really looking forward to this film," he said.
"There was hours and hours of us just laughing and playing music, not at all like the version that came out. There was a lot of joy and I think Peter will show that. I think this version will be a lot more peace and loving, like we really were."
Paul McCartney said the doc showed 'the truth' about Beatles sessions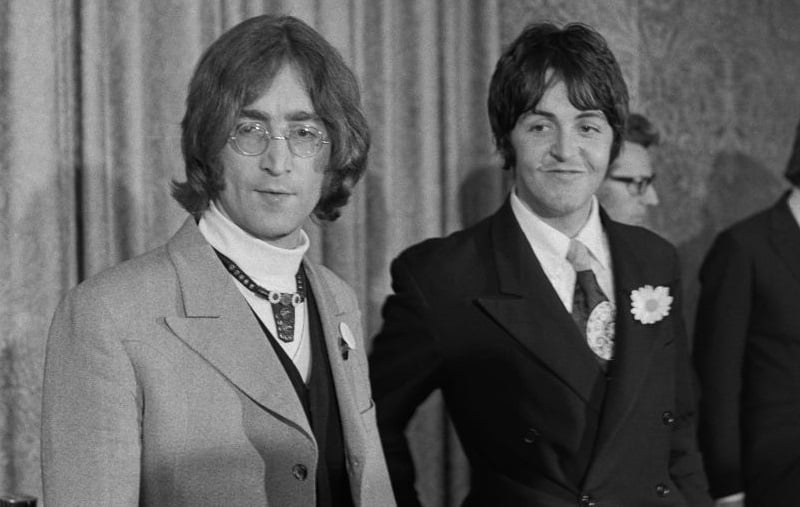 In Let It Be, Paul plays a starring role. Early on, you watch as he plays the piano and sings alone. Later, you find him uncomfortably working through an arrangement with George. Finally, on the roof, you find him ecstatic playing with his mates on stage once again.
"I am really happy that Peter has delved into our archives to make a film that shows the truth about The Beatles recording together," Paul said. "The friendship and love between us comes over. It reminds me of what a crazily beautiful time we had."
While there's plenty of evidence of dark times at Beatles recording sessions, Get Back appears to offer the other side. For those who love watching the Fab Four on their best days, it should deliver the goods.
Also see: Why Pink Floyd Didn't Use Paul McCartney's Contribution to 'Dark Side of the Moon'