Why Paul McCartney Bumped George Harrison's Lead Guitar From 'Hey Jude'
While many Beatles songs have interesting stories behind them, some are more intriguing than others. "Get Back," the band's 1969 hit single, offers a good example. That track may have been inspired by George Harrison, got Billy Preston a rare album credit, and aroused suspicions in John Lennon.
"Hey Jude," the band's smash-hit single from the previous year, is another track with plenty of tales surrounding its making. From the song's original inspiration (Julian Lennon) to the curse word that got left in the recording, there's plenty to mull over in this one.
The recording of "Hey Jude" brought enough drama on its own. When Paul McCartney brought the song into the studio, he saw it as a piano ballad that would build up to a raucous singalong. But, being a guitar player, George had ideas about enhancing the song.
To get the song he wanted on record, Paul had to shut down George's ideas for guitar lines early in the recording process. And that didn't sit well with "the quiet Beatle" during the tense White Album sessions.
George had been answering Paul's vocals with guitar lines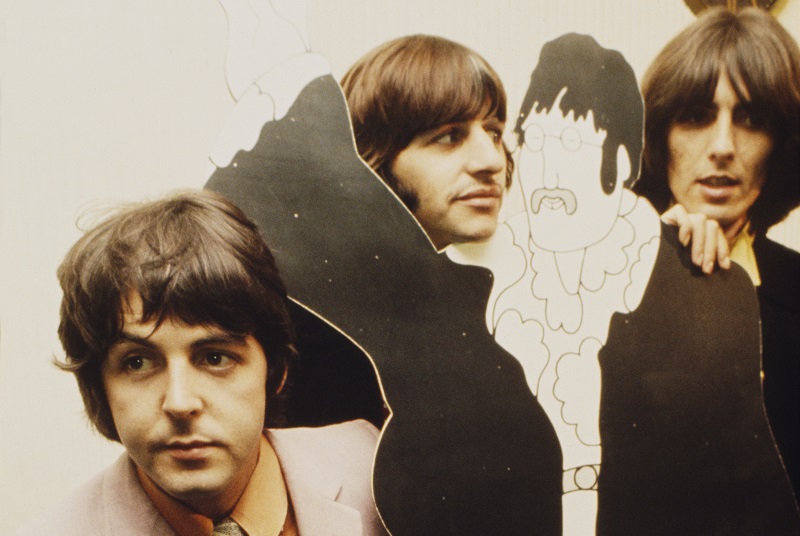 While "Hey Jude" concludes with 36 classically trained musicians contributing, the song begins simply, with Paul's voice and piano chords as the focal point. That followed Paul's plan for the arrangement.
But George saw an opening for some tasteful guitar lines. "I remember sitting down and showing George the song," Paul recalled in Many Years From Now. "And George did the natural thing for a guitar player to do, which is to answer every line of vocal."
However, Paul wasn't interested in having the guitar featured prominently in the song — especially at the start — and he told George so. "[I] was like, 'No, George,'" Paul said. "And he was pretty offended. Looking back, I think, 'Oh, s–t,' of course [George would] be offended. You're blowing the guy out."
In the early takes of the song, you can hear George trying to work out a guitar part in the latter part of the song (around 5:17 and again at 5:53). But he didn't really participate on that first day after Paul spoke with him about it.
George dropped his guitar and went to the control room for the day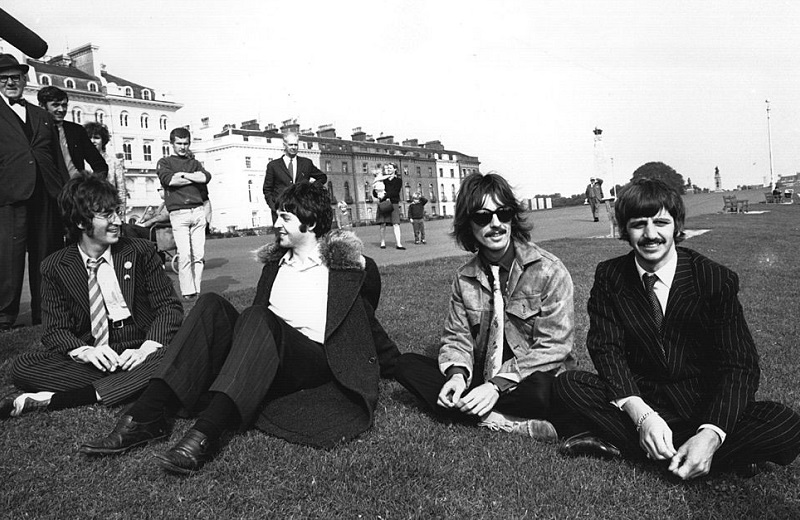 As Paul noted, George didn't take kindly to having his guitar ideas nixed so early in the session. In documentary footage shot that day in the studio, you can see George hanging out in the control room while the rest of the band continued playing down in the studio.
George even talked about it with the band's longtime producer, George Martin. "That's the difficulty, I find, because it's only a concept," he told Martin. "'Cause though [Paul's] opinion says, 'No, it doesn't go like that, it goes like that,' but it goes like that and it goes through everything."
In brief, George didn't like how Paul fixed every part of a song in his mind before he even got to the studio. It made it seem like they weren't in a band together. (Both George and Ringo had this problem during the Sgt. Pepper sessions the year before.)
However, that's largely how the White Album sessions went. When a songwriter brought in a new work, the other Beatles mainly acted as his backing band. Or, in Paul's case, he simply recorded the song on his own.
Also see: How John Lennon Pushed 'We Can Work It Out' Over the Top