Why Paul McCartney Hasn't Retired Yet: 'Retire From What?'
Paul McCartney is almost 80 years old, but he's nowhere near retirement. Like his fellow rockers, The Rolling Stones, it looks like he'll die before he throws in the towel. Music has become such a big part of Paul's life that he doesn't exactly know what he'd be retiring from. That coupled with the fact that he has a desire to keep pushing the envelope, even though he knows touring is harmful to the Earth and his own health.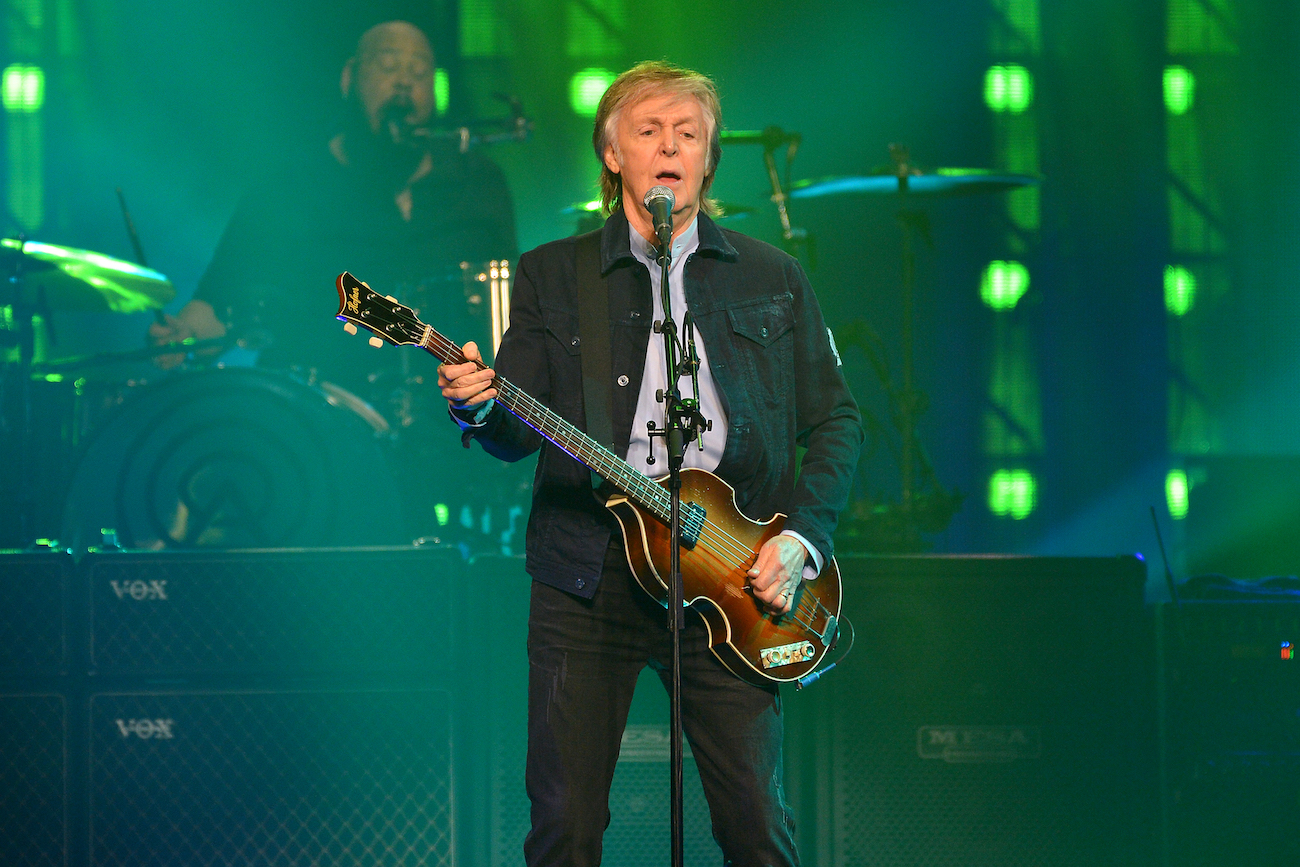 Paul McCartney doesn't know what he'd be retiring from
Speaking on BBC 6 in 2018, Paul said he'd retire when he doesn't enjoy it anymore, but that day probably won't come. He doesn't really know what he'd be retiring from because he'd still play music no matter what. Music is his life, and it would be like losing a part of himself if he stopped doing it.
"I'm like these footballers," Paul said. "People say, 'When are you gonna retire?' And they will nearly always say, 'Well, when I don't enjoy it, or when the legs give in,' or something like that. When there's a factor, that makes them retire. I don't think any of them want to retire particularly.
"And I was talking to – name-dropping, clunk – Willie Nelson, and I was talking about this whole retiring thing, because he's older than I am, even. And he says, 'Retire from what?' And I think that just says it. Retire from what?"
Paul said a similar thing to Chicago's WXRT (per NME). "For me, the main thing is I love making music so much," he said. "If I retired, I'd still do exactly what I do. So I may as well not retire…Retire from what? I'd do this for nothing." Paul has remained optimistic throughout his career. That's what keeps him going. Plus, he's still really competive.
RELATED: Paul McCartney was Nervous Meeting This Rock Star
There's a little voice in Paul's head that keeps saying he can do better
Paul has had an incredible 60-year career, but he's not completely satisfied even after everything he's done. Paul wants to keep going, and looking at what other artists are doing motivates him. He has an enormous competitive streak.
"It seems to me that no matter how famous [you are], no matter how accomplished or how many awards you get, you're always still thinking there's somebody out there who's better than you," Paul told NPR in 2013. "I'm often reading a magazine and hearing about someone's new record and I think, 'Oh, boy, that's gonna be better than me.' It's a very common thing.
"One thing that's good about it is, I think it's a good motivator. It keeps you hungry. I think the minute you're full up and have had enough to eat, then that's time to retire. But I agree with you — I should be able to look at my accolades and go, 'Come on, Paul. That's enough.' But there's still this little voice in the back of my brain that goes, 'No, no, no. You could do better. This person over here is excelling. Try harder!' It still can be a little bit intimidating."
RELATED: Paul McCartney's Grandchildren 'Moan' When He Plays Guitar Around Them
Paul won't sacrifice touring to save the planet or himself
As Paul continues to tour into his 80s, he isn't really concerned about cutting touring down. Not because of his health and not because of the planet either. In an interview with BBC Radio 4 in 2020 (per Alternative Nation), Paul said he tries to be green on the road, but it's not always possible.
"I am aware of [his carbon footprint], and you do your best," he said. "But, it is very difficult if you're going to tour. I AM going to go on tour in America. You can't say… 'we'll go by Greyhound Bus,' because that's just as bad! We certainly can't just bike our way around. It's a reality, you just have to do it, and plant a lot of trees… that's kind of how I offset it, is by doing things that will make up for it. If I tour, that's going to involve travel, which is going to involve a carbon footprint."
Paul doesn't seem to be concerned about touring into his old age either. Paul told the Globe that he's having memory issues. He sometimes needs a teleprompter in concert because he occasionally has "brain farts" or gets sidetracked thinking about various things.
With as many songs as Paul has, we'd be struggling to remember them all too. However, Paul and his decades-long backing band have a pretty tight setlist that rarely changes, so he should have no trouble remembering lyrics. We hope Paul can go on doing what he loves as long as Willie Nelson.