Why Paul McCartney Loved 'Happiness Is a Warm Gun' So Much
Most of the stories of the White Album sessions are dark. There's the one about Ringo feeling so unwanted he left the country while recording "Back in the USSR." Or how George Harrison brought in Eric Clapton so the other Beatles would pay attention to a song he wrote.
Paul McCartney famously referred to this record as "the tension album," and the selfishness of the band members was a big part of that. According to just about everyone there, you'd only see a Beatle get excited when recording one of his own songs. Otherwise, it was every man for himself.
But there were exceptions. Before "Ob-La-Di, Ob-La-Da" became a sore spot for all parties, the Fab Four had a grand old time goofing around doing the backing vocals. And, judging by Beatles quotes, it sounds like they also had fun recording "Happiness Is a Warm Gun."
After they'd finished the record, Paul described that John Lennon-penned classic as a highlight of The White Album. In fact, he went out of his way to describe how much he loved "Happiness."
Paul really admired John's lyrics and overall concept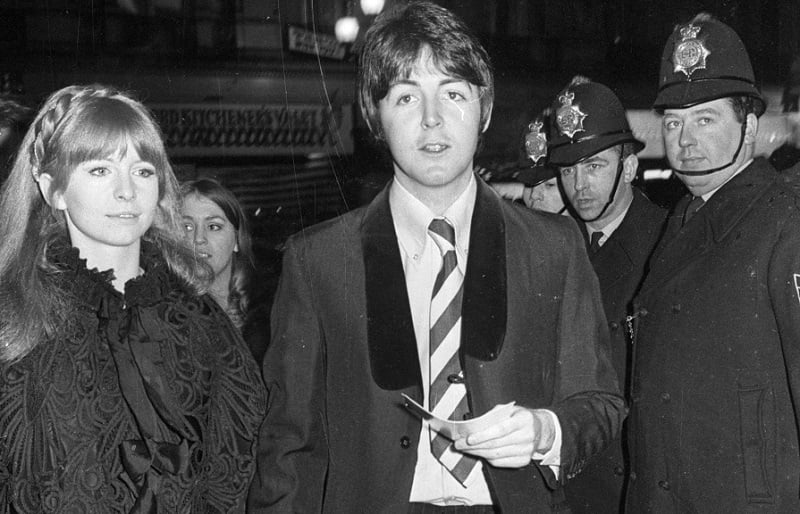 Just before The White Album was about to hit record stores in November 1968, Paul sat down for an interview with Radio Luxembourg's Tony Macarthur. Though Paul mostly discussed the songs he wrote and sang on, Macarthur couldn't help bringing up "Happiness Is a Warm Gun."
Paul was more than willing to oblige him. "I'd like to talk about it 'cuz I like it," Paul said. "It's a favorite of mine." Paul brought up John's source for the title, which came from an American rifle magazine sitting around the studio.
"It said, Happiness is a warm gun, and it was 'Get ready for the long hot summer with a rifle,' you know, 'Come and buy them now!' […] And it was so sick, you know, the idea of 'Come and buy your killing weapons,' and 'Come and get it.'" (Paul thought it was an advertisement but it was an article.)
Mostly, Paul admired what John did with the article's title. "It's just such a great line, 'Happiness Is A Warm Gun' that John sort of took that and used that as a chorus. And the rest of the words … I think they're great words, you know. It's a poem."
It's likely Paul also had fond memories of the 'Happiness' sessions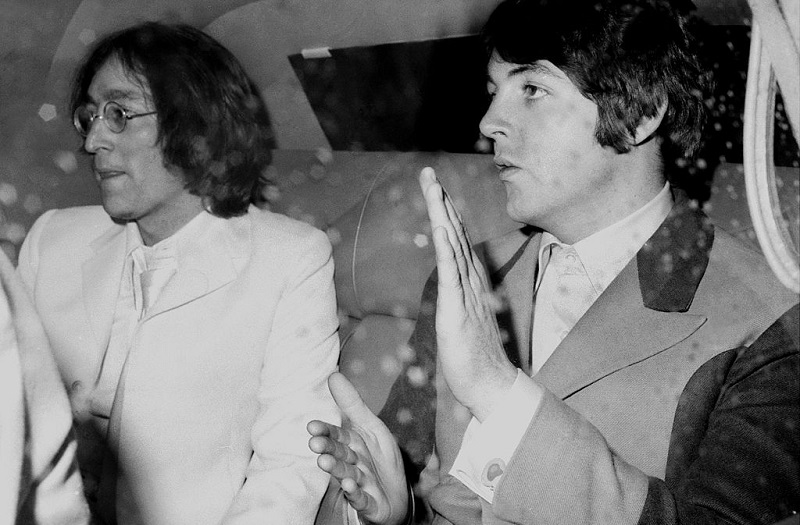 In his 1980 Playboy interviews, John said he was hurt when Paul didn't ask him to join in on "Why Don't We Don't It in the Road?" But on other occasions, he spoke of fond memories during the White Album sessions — especially recording "Happiness Is a Warm Gun."
"That bit at the end, 'Shoot shoot, bang bang,' was instead of 'Shoop shoop, doowah, doowah,'" John recalled. "The fact that the song was about a gun, we sang 'Shoot shoot, bang bang.' We were cracking up when I was doing all that. You know, 'When I hold you in my arms,' very funny."
Going by the enthusiasm you hear in Paul and George's vocals on the track, it was likely a good memory for them as well. In short, it was a bright spot in an otherwise dreary time for the Fab Four. All it took was a wild song about guns.
Also see: Why The Beatles Scrapped This George Harrison Song After 100 Takes