Why Paul McCartney Played Drums Instead of Ringo on 'Old Brown Shoe'
There were a few occasions when Paul McCartney took over for Ringo on drums. 'Old Brown Shoe' was one of them.
Between summer 1968 and January '69, relations between The Beatles hit an all-time low. During the making of the White Album, Ringo Starr registered his personal disgust with the situation by walking out on the band for a few weeks (in August '68).
That left the group without a drummer, which led the remaining three to try their hand at the kit on "Back in the U.S.S.R." Though Ringo returned before long, that set a precedent. Later in the White Album sessions, Paul McCartney played drums on "Mother Nature's Son" even though Ringo was in the studio that day.
The following year, Paul was back on drums for a May '69 single. On the A-side, listeners heard "The Ballad of John and Yoko," John Lennon's No. 1 hit. For its B-side, fans got the George Harrison track, "Old Brown Shoe." In this case, Paul played drums on both because Ringo was on a film shoot.
Ringo was working on the set of 'The Magic Christian' at the time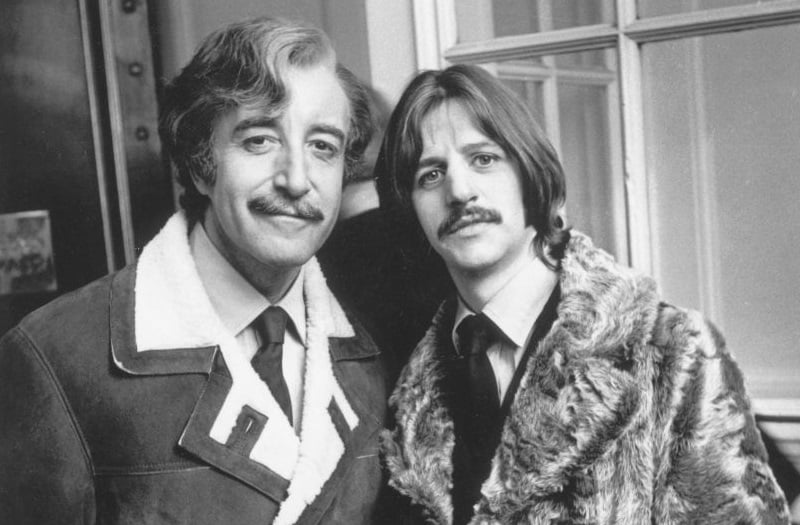 In 1968, Ringo tried his hand at acting, and he put together something of a career in his those years. His run began with Candy, an adaptation of the Terry Southern novel that featured a star-studded cast (including Richard Burton, Marlon Brando, and Walter Matthau).
The following year, Ringo was back at it in The Magic Christian, which starred his friend Peter Sellers. (Ringo had borrowed Sellers' yacht in Sardinia after he left The Beatles the previous year.) That shoot took place in March and April '69.
During those time, the Fab Four was supposed to be on a hiatus. However, when John returned from his wedding wanting to make a record of his new song, Paul agreed to knock it out with his old pal. (George was also away for the recording of "The Ballad of John and Yoko.")
In the week after that recording, they decided to take another crack at George's "Old Brown Shoe." And once again Paul had no trouble sitting down at the kit to record the drum part.
Ringo reclaimed his position as drummer on 'Abbey Road'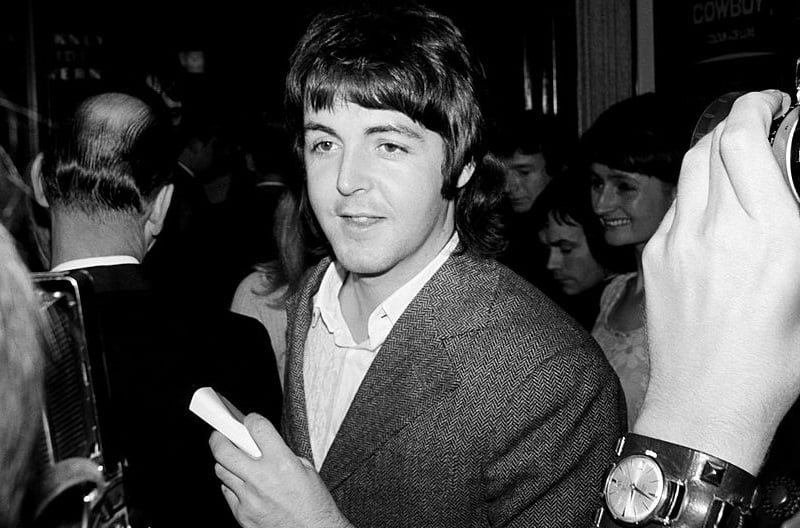 Following those April '69 dates, The Beatles focused on their final recording: Abbey Road. Every member of the Fab Four promised to play nice for the sessions, and they brought longtime producer George Martin back in for what became the group's swan song.
With a spirit of cooperation (mostly) in the air, you weren't going to find Paul sneaking off on his own to play guitar, drums, and everything else on a song. (He did that and more on The White Album.) In fact, Paul doesn't have any percussion credits on Abbey Road.
So Ringo was back at the drum kit and in fine form on most tracks. Even when John took issue with his playing on "Polythene Pam," Ringo got back to work and came up with something better. The way things had gone on The White Album, that represented an improvement in Beatles relations.
Also see: Why Did Cameras Avoid George Harrison During His Live 'All You Need Is Love' Guitar Solo?