Why Paul McCartney Played the 'Taxman' Guitar Solo Instead of George Harrison
When you look back at the career of George Harrison, you might call 1966's Revolver his breakout moment. The revolutionary Beatles album featured three songs by George, who tried his hand at experimental guitar solos and otherwise fully committed to the recording sessions.
Though he reached something of a low point with Sgt. Pepper's the following year, George's leap forward in songwriting on Revolver paved the way for "Something" and other classics that were to come.
Yet it didn't come easy on Revolver. As George worked to increase his standing in The Beatles, he met resistance from John Lennon and borderline dismissal from Paul McCartney. George Martin, the band's esteemed producer, harbored his own doubts about George at the time.
Things came to a head during the sessions for "Taxman," the hard-rocking track that opens the album. Though George wrote the song and was the band's lead guitarist, Paul played the famous guitar solo on it.
George struggled with the solo until Martin suggested Paul take it.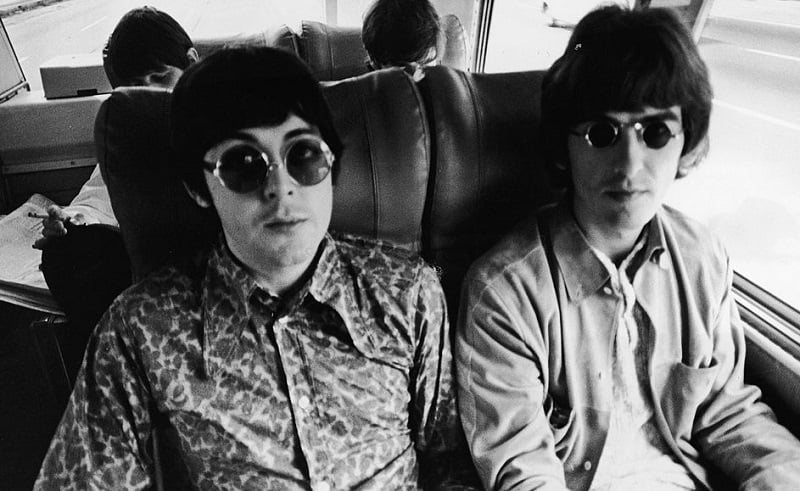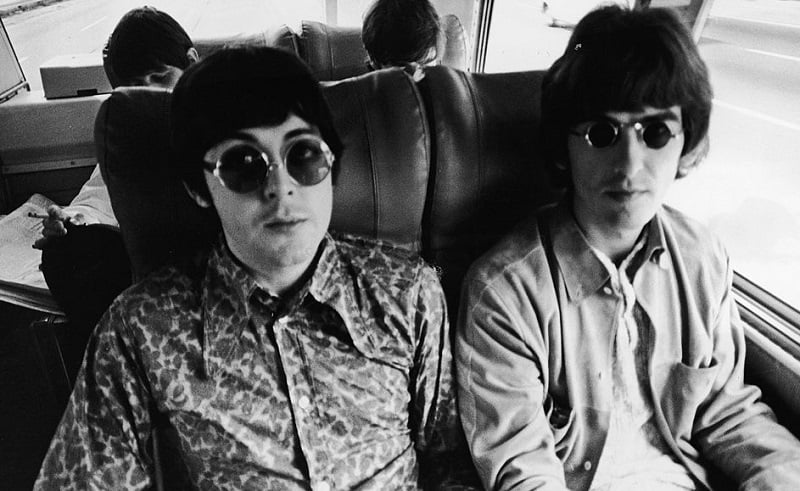 Geoff Emerick, who became the Beatles' chief engineer on Revolver, recalled the tension in the studio during the "Taxman" sessions in his book Here, There and Everywhere. When George couldn't handle the guitar solo after "a couple of hours," Paul and George Martin both expressed frustration.
Emerick's take offers a glimpse of George Harrison's standing in the band at that point. "This was, after all, a Harrison song and therefore not something anyone was prepared to spend a whole lot of time on," Emerick wrote. Seeing no way out, Martin "diplomatically" said Paul should try it.
"I could see from the look on Harrison's face that he didn't like the idea one bit, but he reluctantly agreed and proceeded to disappear for a couple of hours," Emerick wrote. Just when George had a song kicking off a Beatles album, he'd had the solo taken away from him.
Of course, studio time was limited, so you could see why Martin wanted it out of the way. George couldn't even play the solo at half-speed and, considering he once spent an entire day on a guitar solo, the Beatles needed to move on.
Paul's shredding on 'Taxman' stands as a highlight of the album.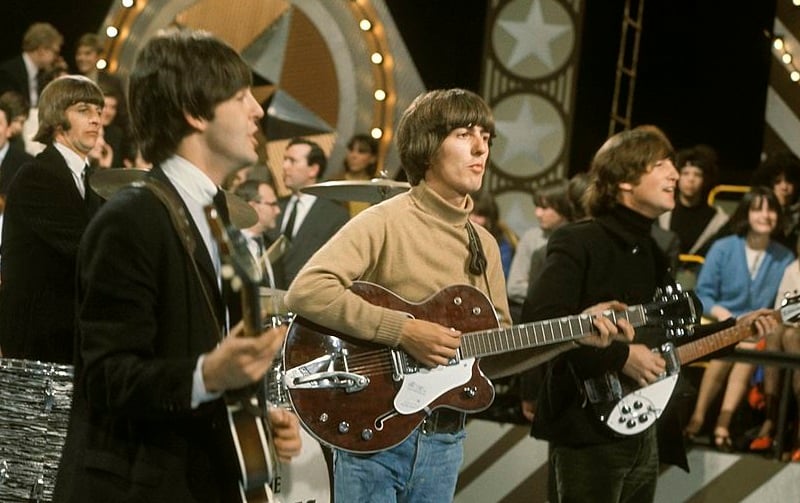 While Paul was nominally the band's bass player, he played other instruments on multiple Beatles songs. On "Back in the U.S.S.R." and "The Ballad of John and Yoko," Paul played drums in Ringo's absence. For his signature track "Yesterday," Paul played acoustic guitar.
Still, it was unusual for Paul to take over the lead guitar from his bandmate — especially on an important song for George. Years later, Harrison acknowledged that Paul nailed it. "I was pleased to have Paul play that bit on 'Taxman,'" he said. "If you notice, he did like a little Indian bit on it for me."
Sitting in the control room, Emerick couldn't help but agree. "Paul's solo was stunning in its ferocity — his guitar playing had a fire and energy that his younger bandmate rarely matched — and was accomplished in just a take or two."
If you're going to get bumped from a recording session, you could do a lot worse than Paul's "Taxman" guitar solo.
Also see: The Beatles Album George Harrison Called a 'Full-Fledged Pothead' Record