Why Paul McCartney Prefers to Skip Photos With Fans
Sir Paul McCartney has been famous for more than half his life. As a Beatle, he created songs that turned into iconic anthems and for some, the soundtrack to their lives.
Since the 1960s, the singer-songwriter carved out a career that included his monumental time with the famous British band, as well as a run with Wings and his solo outing.
Beyond his membership in The Beatles, the legendary McCartney also extended his artistry into the food business, musical theater, and books. However, music is what turned him into a super star and he realizes his global fan base holds him—and the other Beatles—in high esteem. When it comes to interacting with fans, McCartney does have a preference.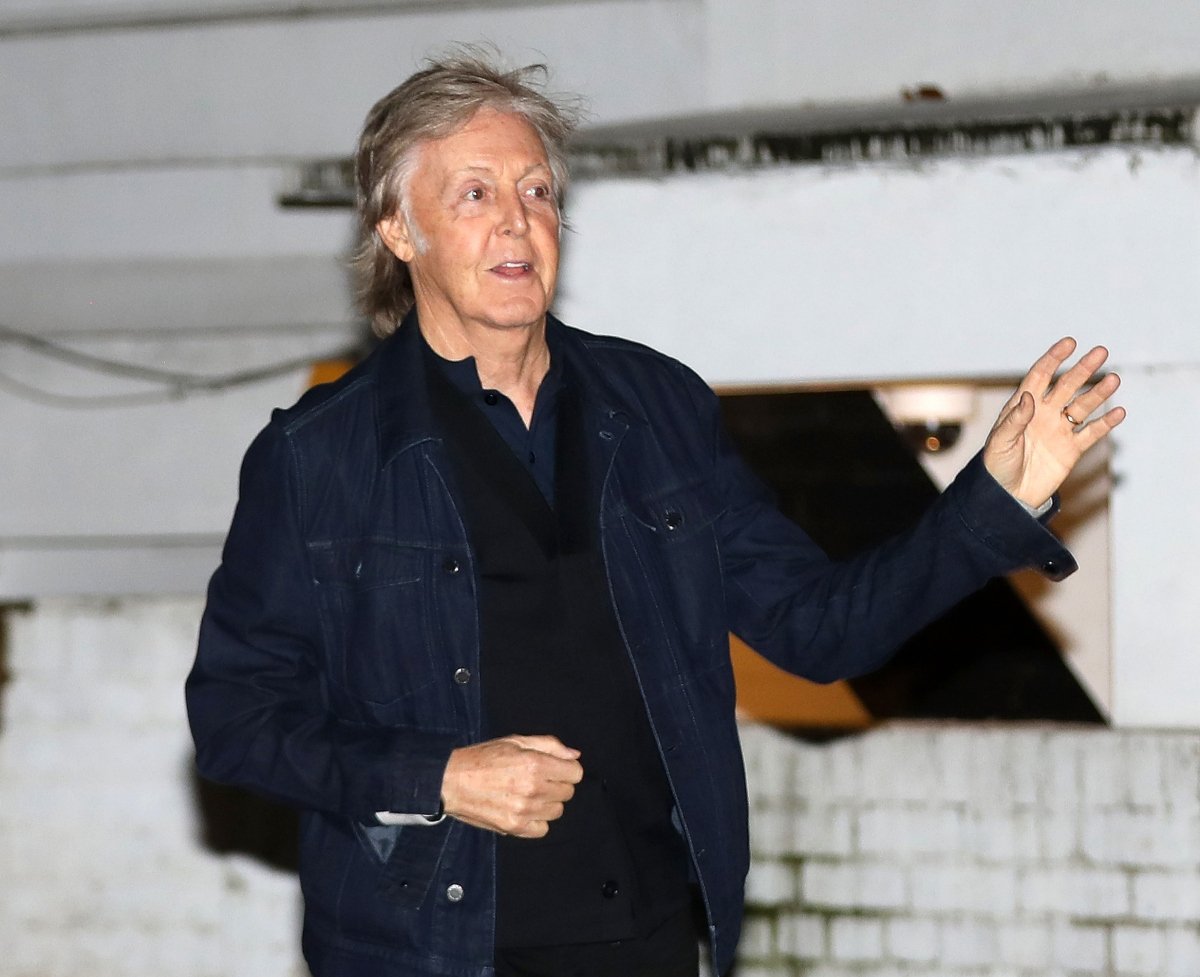 Paul McCartney on adjusting to fame
McCartney once explained to Stephen Colbert that he feels like two people: the kid from Liverpool and Paul McCartney the famous guy. "I'm still that little kid that grew up in Liverpool. Ok, I got really famous, but in here [gesturing], I'm still that little kid," he said. "So, I'm amazed at the audience reaction because it's like I still don't believe it."
When Colbert asked him how he handles fans who have emotional attachments to his songs, he shared that he can relate to being a fan, and it makes him happy his songs become meaningful to people. McCartney said it's a bonus.
McCartney prefers to 'not do pictures'
McCartney was a recent guest on the Smartless podcast with Jason Bateman, Will Arnett, and Sean Hayes, and he opened up about fame and his love for his fans. He shared that he tries to humanize himself when meeting people and doesn't want to break into song as "Paul McCartney."
McCartney told his hosts that he recognizes he's famous but doesn't want to walk around like he is. "Me, I don't like to take pictures when people say, 'Can I have a picture?' 'cause everyone's got a camera in the world. So, I say 'I'm sorry I don't do pictures."
He joked that he borrowed the line from an Alec Baldwin movie and shared that taking photos sometimes makes him feel like a monkey on display. But he loves the opportunity to have a heartfelt conversation with fans.
"I sometimes feel like I have to say, 'I'm happy to talk to you, sit down, we can talk.' 'Cause I like that because I'm still me," said McCartney.
He added that many fans have some amazing stories to share and he likes that. McCartney added that as a kid, he was always curious about hearing people's stories and would sit at the bus stop to chat up strangers. Once, he even got arrested for doing it.
McCartney pinches himself
Close to the end of their conversation, McCartney shared that he appreciates how much his music really touches people.
He sees it when it looks out into the audience and when he meets people. He's humbled and said that sometimes he pinches himself in disbelief. He can't believe he's the guy affecting people with his songs.