Why Paul McCartney Recorded His Biggest Hit Without John or the Other Beatles
The idea of a Beatle recording without his bandmates was still strange in 1965. But it made sense on what became Paul's biggest song.
Late in The Beatles' run, it wasn't that strange for a song to be released without one or more band members on the record. On The White Album (1968), you get only Paul McCartney on guitar and vocals on "Blackbird." With "Why Don't We Do It in the Road," only Paul and Ringo played.
Even some of the Beatles' greatest hits excluded band members. The most famous example is "The Ballad of John and Yoko," the group's last No. 1 UK single. On that track, with George and Ringo both unavailable, Paul's drums and John's lead guitar made it a true Lennon-McCartney affair.
But in 1965, the idea of one of the mop-tops playing on a record without another Beatle struck everyone as odd. However, when it became time to record Paul's timeless "Yesterday," the band members decided that he was better off playing it alone — and that applied to the vocals as well.
No one saw a way to make 'Yesterday' better.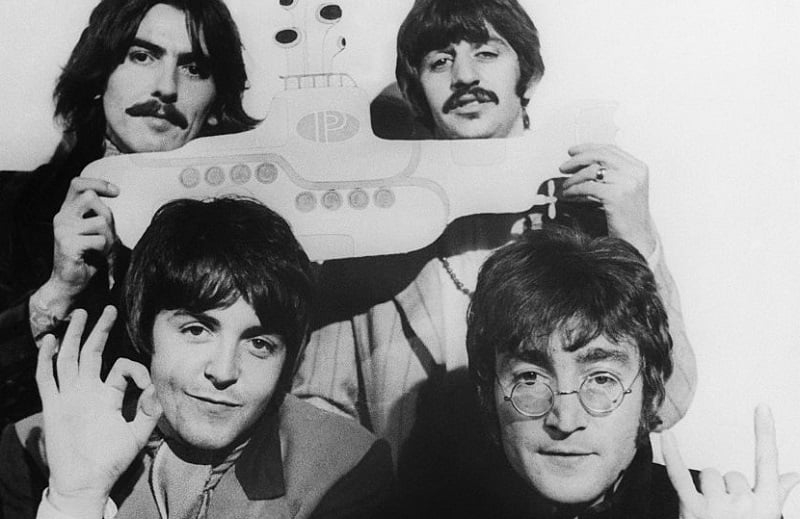 Unlike most early Beatles songs, Paul struggled for several months to finish "Yesterday." According to the legend (as told by Paul), the song came to him in a dream. He heard the melody clearly and soon worked it out on piano. Then he went around making sure it wasn't someone else's song (i.e., not remembered in his sleep).
But the lyrics wouldn't come for much longer. An original version had him singing "scrambled eggs" to hold a place for the syllables that became "yesterday." When he finally found the answer and went to record it for Help!, Ringo didn't know how to play behind him.
"I can't really put any drums on – it wouldn't make sense," Paul recalled Ringo saying. The same went for John and George on guitars and backing vocals. At one point, John may have tried to back Paul on the organ, but that didn't work either.
Eventually, Beatles producer George Martin suggested Paul just try it by himself. Though he initially objected to the concept (a solo record!), no one in the band objected. But he still needed something bigger than the solo guitar as accompaniment.
Producer George Martin worked out the string part for 'Yesterday.'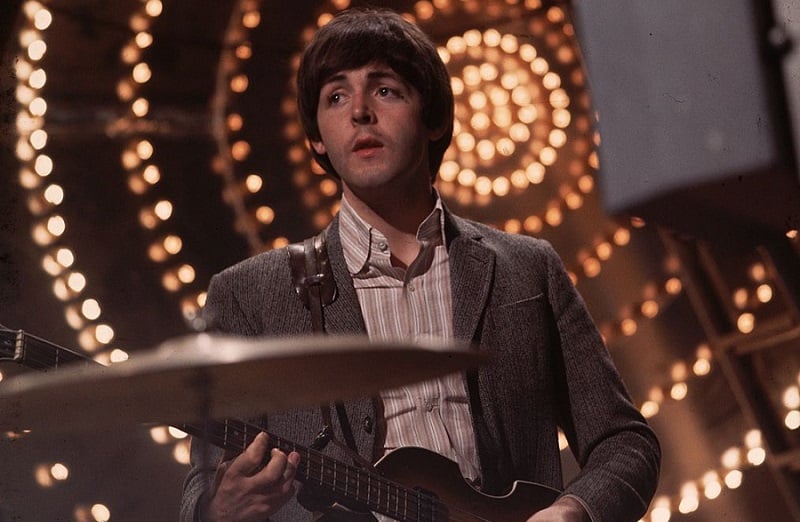 With the Beatles personnel settled, next came the full arrangement. George Martin, the Beatles producer who had an answer for everything, suggested a string quartet. Paul was hesitant at first but agreed — on the condition they play without vibrato.
Though that struck Martin and the classical musicians he hired as odd, they did their best to cut down (but not exclude) that standard bit of technique on the record. In the end, Paul, Martin, and the musicians got more or less exactly what they wanted.
Yet they still had to settle the business of releasing the record. Paul said he and the band were "a little embarrassed" about releasing "Yesterday" as a single because it wasn't rock and roll. The band maintained that position and didn't release it in the UK as a single until after they'd parted ways.
"Yesterday" did go out in the U.S. as a single in 1965, though, and instantly became a smash hit. After a full month at No. 1 on the Billboard Hot 100, it spent the next decade as the most played song on American radio.
Also see: The No. 1 Beatles Song John and Paul Recorded Without George or Ringo