Why Paul McCartney Said the 'Yesterday' Movie Should Be Called 'Scrambled Eggs'
When the filmmakers behind 'Yesterday' contacted Paul McCartney, he told them to call the film 'Scrambled Eggs.' Here's why.
As songwriting machines go, few have topped the high-level productivity of John Lennon and Paul McCartney from 1964-67. During those years, the pair of Liverpool natives wrote the bulk of material for two Beatles albums every year — albums people still reverently listen to today.
What's more, they juggled all that writing and recording with tours and film productions. With such a schedule, both John and Paul would look for quick ways to finish songs so they'd be ready to record. But sometimes it just wouldn't come.
"Yesterday," one of the band's most popular songs, offers the perfect example of Paul getting stuck on the music. Before he had the word "Yesterday" as the title and lyrical theme, he was humming the vocal and sticking in placeholder lyrics.
That time came back to Paul when the screenwriter of the new film Yesterday asked for his blessing on the title for the movie. The former Beatle said it was fine, but he suggested calling it "Scrambled Eggs" instead.
Paul sang 'Scrambled eggs' before finishing the lyrics for 'Yesterday.'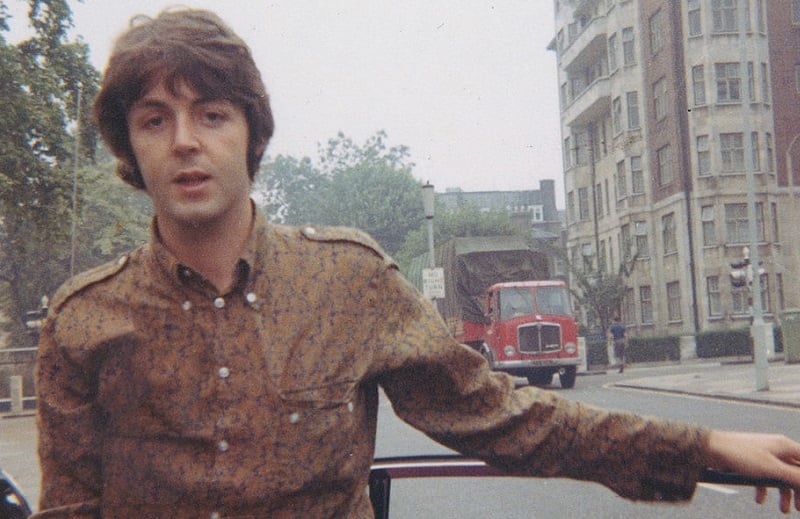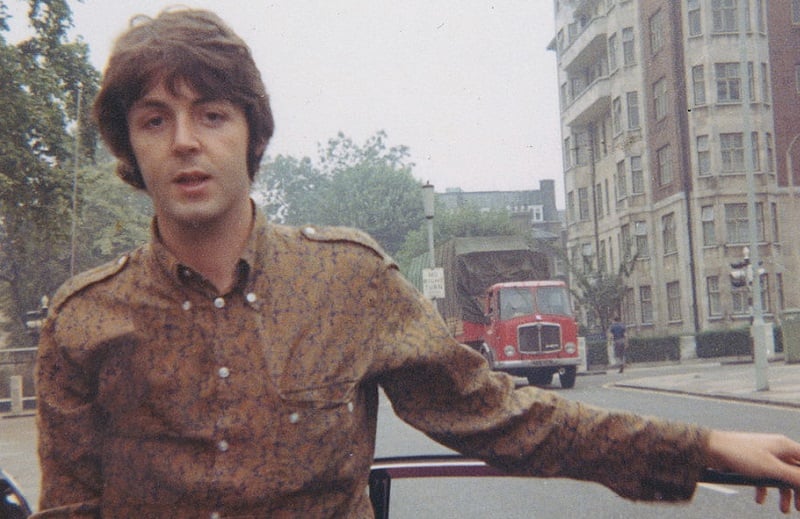 As Paul tried to nail down lyrics for "Yesterday," he kept words in each line that matched the number of syllables he planned to use. So instead of "Yesterday, Love was such an easy game to play," Paul would sing, "Scrambled eggs, Oh my baby how I love your legs."
A Hard Day's Night and Help! director Richard Lester recalled hearing Paul's placeholder lyrics over and over while shooting the latter film in 1965. Apparently, Paul spent much of his free time on set playing it on a piano.
Lester described his annoyance in A Hard Day's Write (via Beatles Bible). "[W]e had a piano on one of the stages and he was playing this 'Scrambled Eggs' all the time. It got to the point where I said to him, 'If you play that bloody song any longer I'll have the piano taken off stage!'"
The story of "Scrambled Eggs" is a well-known bit of Beatles lore, so when Yesterday screenwriter Richard Curtis (Love Actually) asked for Paul's approval of the title, the still-touring icon delivered a bit of an inside joke.
Paul's title suggestion had the perfect audience in Curtis.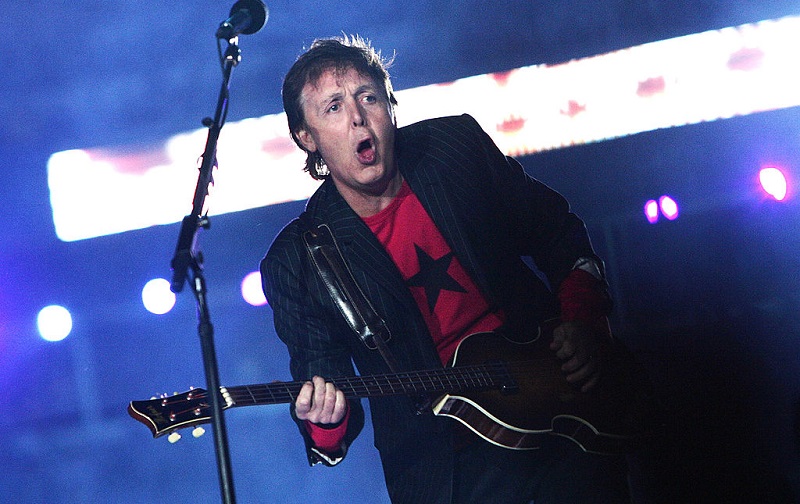 In Dave Itzkoff's piece on Yesterday in the New York Times, Curtis and director Danny Boyle (Slumdog Millionaire) open up about their connections to The Beatles and their process while developing the film.
For Curtis, an obsession with the Fab Four started when he was young. At eight years old, he hung out outside a hotel in Sweden hoping to catch a glimpse of the band. So he knew the story of "Scrambled Eggs" well by the time he asked Paul for his thoughts.
"I think you might find Scrambled Eggs works better," Paul said. But, he added, if Curtis was intent on Yesterday, he'd go along with it. (Curtis said he liked Paul's suggestion for a movie title.)
If Paul sanctions a biopic in the future, we know what it ought to be called.
Also see: The Paul McCartney Songs John Lennon Described as 'Granny Music'