Why Paul McCartney Sang the 'Love Me Do' Lead Vocal Instead of John Lennon
On the late albums by The Beatles, you could tell who wrote which song by who was singing. If Paul McCartney had the lead vocal, there was a 100% chance he wrote the track. (On The White Album, Paul might be playing drums and guitar, too.)
The same applied to songs by John Lennon and George Harrison. Even Ringo Starr sang the one tune he wrote on Abbey Road, the Fab Four's last recorded album. But in the early days, when John and Paul wrote so many songs "eyeball to eyeball," it was much trickier.
When then band recorded its first two albums, John and Paul were writing songs that might feature any of the four Beatles singing the lead. And Paul might step in to sing a section even when John wrote the entire track himself.
At The Beatles' first recording session, one of these switches happened suddenly in the studio. It came during the recording of "Love Me Do," a track Paul had written mostly on his own but John had grown accustomed to singing.
John Lennon always took the lead vocal on 'Love Me Do' before its recording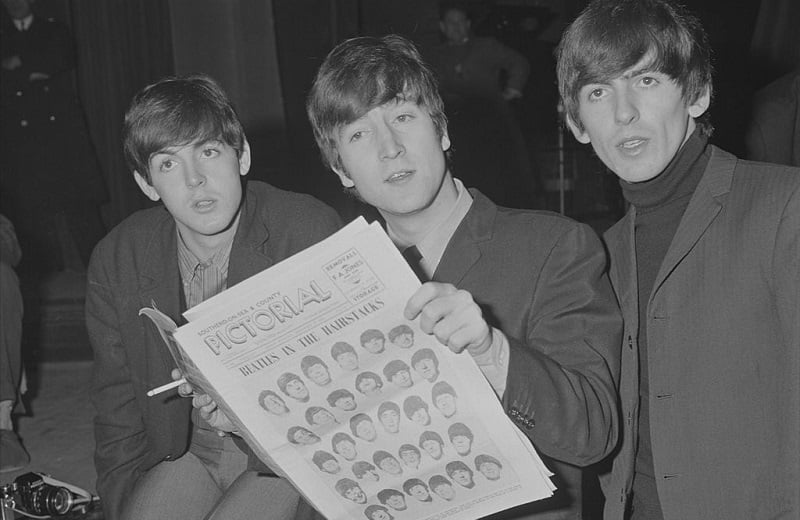 RELATED: The Truly 'Weird' Ringo Song That The Beatles Kept Off the 'Help!' Album
The first Beatles record date had an impact on the band in several ways. For starters, the group entered the studio originally with Pete Best on drums. After Parlophone head George Martin thought they'd use a session drummer instead, The Beatles fired Best and brought in Ringo Starr.
The second time around, Ringo came along to the studio but sat out the session due to Martin's hiring of that same session drummer. And that wasn't the only change Martin made to the band's breakout single.
Though Paul remembered "Love Me Do" as one of the "50-50" songs between him and John, Paul had come up with the idea and structure years earlier. Later on, John considered it entirely Paul's song.
Either way, they sang most of the tune together when they played it at shows. But when the music stopped and it came to sing, "Love me do" at the break, John took that lead vocal. However, Martin thought a different arrangement would work better.
Paul McCartney got the lead after John was given the harmonica part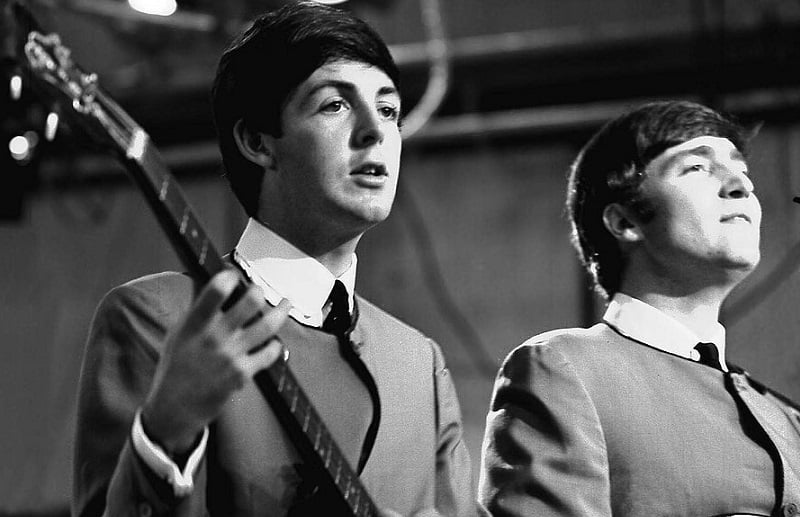 Looking back at that session for Many Years From Now (1997), Paul remembered George Martin hearing John's harmonica and asking him to play something "bluesy" on "Love Me Do." So John took over that instrumental part on the track.
Of course, that meant John couldn't keep singing the lead vocal at the break. (With minimal studio tracks available, he'd have to do one or the other.) So Martin told Paul to take the lead there, even though he didn't feel ready. "I didn't even know how to sing it," Paul said.
Regardless, Martin thought Paul sang it great, and The Beatles soon saw their debut single on the charts. (It hit an impressive No. 17 in the UK.) But when Paul got back to Liverpool, he got harsh feedback from a friend in another band. "'It was so much better when John sang that,'" Paul recalled him saying.
RELATED: The Beatles Song John Lennon Said Was Written to Give George Harrison 'a Piece of the Action'