Why Paul McCartney Took the Guitar Solo on 'Drive My Car' Instead of George Harrison
By 1965, The Beatles were ready to branch out in their music (not to mention their worldview). Though their American fans had only known them a short while, they'd been the lovable mop-tops from Liverpool for several years by that point. But things were about to change.
You only had to listen to their '65 release, Rubber Soul, to see how quickly the changes were coming. On that album, which George Harrison called the first where they were fully fledged potheads, listeners heard tracks like "Nowhere Man," "In My Life," and "Girl."
As John Lennon dug deeper with his excellent new songwriting, George started his explorations into Indian music on the track "Norwegian Wood." Paul McCartney also had several new tricks up his sleeve for Rubber Soul.
When Paul brought "Drive My Car" (the album's opening track) into the studio, he already had worked out the parts on every instrument you hear on the record. That included lead guitar, which George normally would have played.
George recalled Paul knowing the 'Drive My Car' parts for every instrument.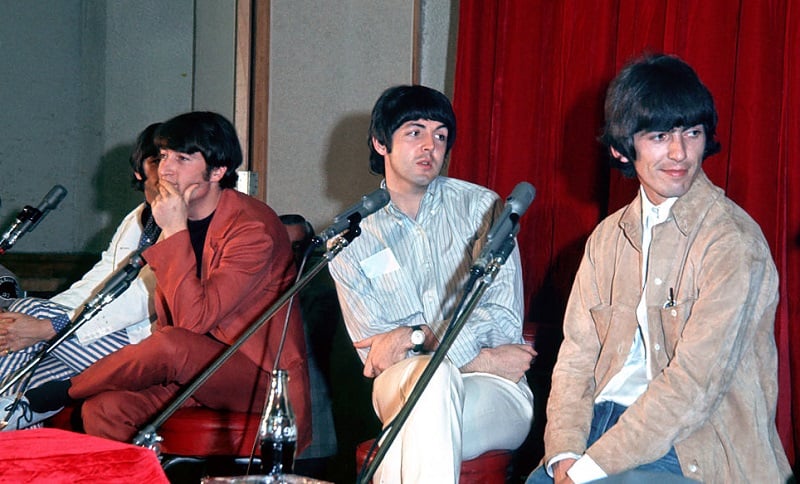 In the late Beatles years, Paul would assert himself in the studio more and more until he ended up working mostly on his own for several White Album tracks. Looking back in 1977, George described how Paul had already gotten started in that direction by Rubber Soul.
"What Paul would do, if he's written a song, he'd learn all the parts for Paul and then come in the studio and say, 'Do this,'" George told Crawdaddy Magazine. "He'd never give you the opportunity to come out with something."
After teaching George the rhythm guitar lick (which Paul matched on bass), they had the backing track for "Drive My Car" down. From there, Ringo overdubbed the cowbell part while John and Paul added the lead vocal, which they sang together.
By most accounts, Paul played the piano part in addition to taking the guitar solo. In other words, John and George didn't get much work in on their instruments for "Drive My Car." Paul was in full control.
Paul would take guitar solos and even drum parts on later Beatles songs.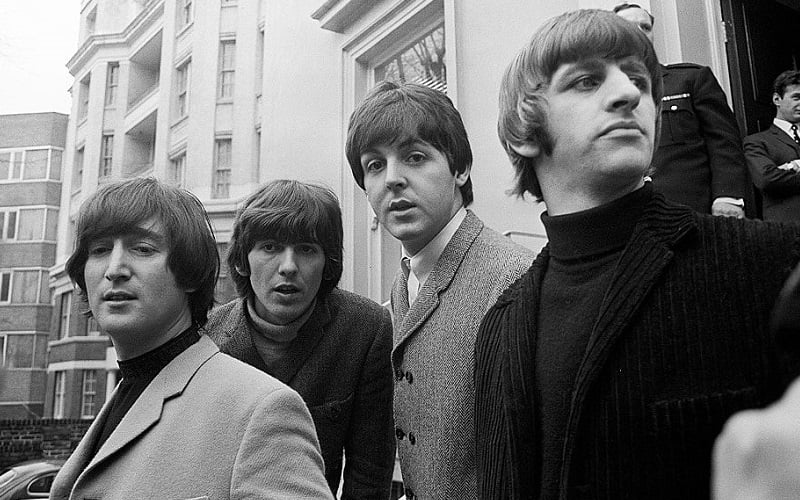 "Drive My Car" wasn't the first time someone other than George (the Beatles' lead guitarist) took a guitar solo, and it wouldn't be the last. On early tracks like "You Can't Do That" and "Long Tall Sally," that's John you hear taking the solo.
On Revolver, the groundbreaking follow-up to Rubber Soul, you hear Paul again taking the guitar solo instead of George (that time, on a track George wrote). Paul wasn't shy about taking over on drums, either, if the situation warranted it.
You'll hear Paul on drums for "Back in the U.S.S.R.," "Dear Prudence," and "Martha My Dear" on The White Album. While a walkout by Ringo made Paul's drum-playing necessary on the first two of those songs, he took matters into his own hands for whatever reason on "Martha My Dear."
Also see: Why Eric Clapton Was So Nervous About Playing on the Beatles' 'White Album'