Heres Why Pauly D Was the First 'Jersey Shore' Cast Member to Get a Spinoff
After the success of Jersey Shore's debut season in 2009, the roommates instantly became celebrities. Fans wanted more, and that's exactly what MTV gave them with Pauly DelVecchio's spinoff series The Pauly D Project. Find out why DJ Pauly D was the first Jersey Shore roommate worthy of his own series.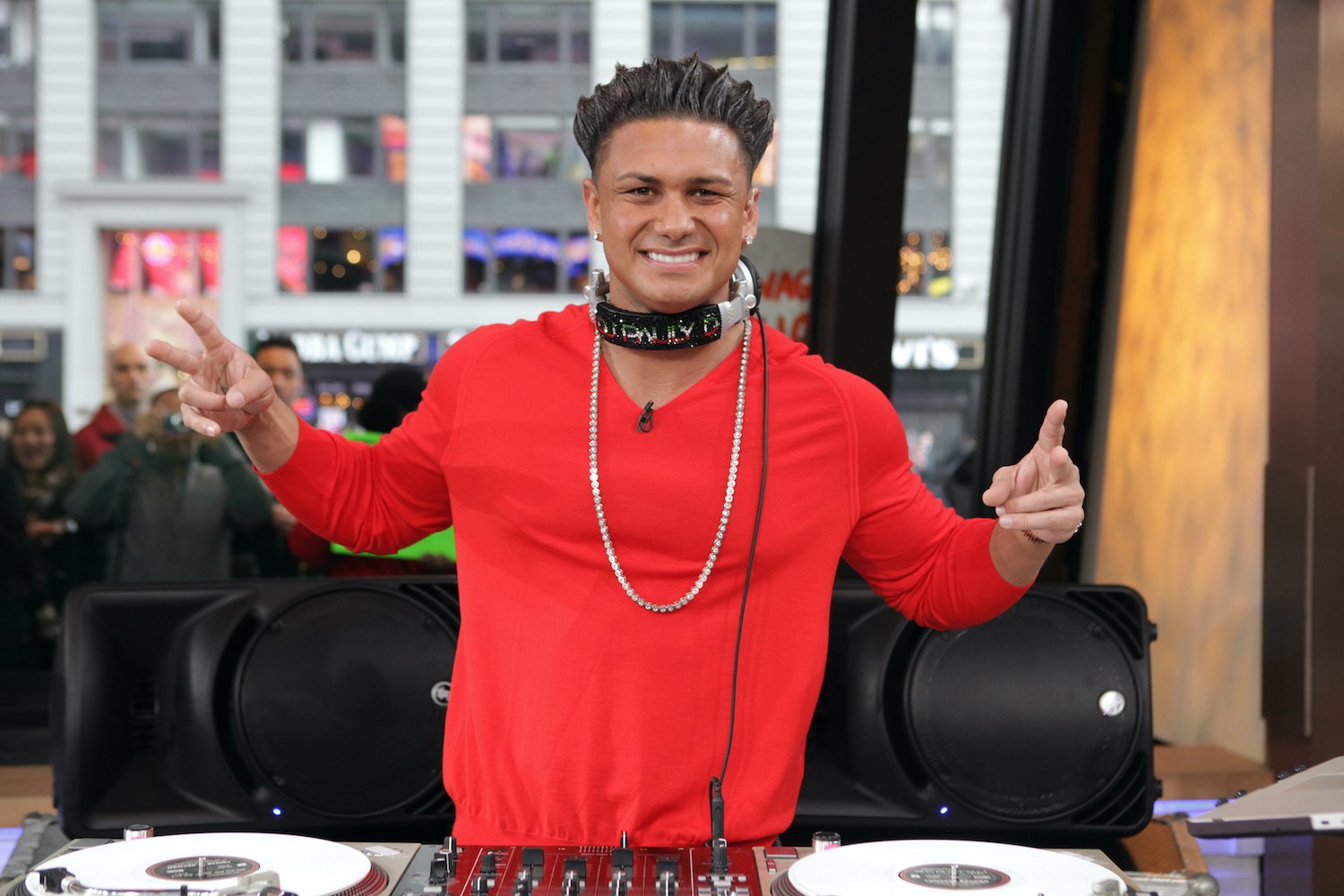 Thanks to 'Jersey Shore,' DJ Pauly D became an international celebrity 
When Jersey Shore debuted in 2009, DelVecchio quickly became a fan favorite. His outrageous personality, ability to stay out of the drama in the house, and quotable catchphrases made him one of the most relatable roommates. DelVecchio's career as a DJ took off.
In 2011, DelVecchio was Britney Spears' opening act during her Femme Fatale tour. He also signed a three-album deal with 50 Cent's G-Unit Powerhouse — a deal that included a line of branded headphones. Throughout his career, DelVecchio has made music with the likes of Jay Sean, James Kaye, and Tdot illdude.
'The Pauly D Project' followed Pauly's DJing career
As a DJ, DelVecchio's life was already exciting and worthy of its own series. The Pauly D Project, aired on Mar. 29, 2012 and followed DelVecchio on his pursuit to become a famous DJ. Several of DelVecchio's friends joined him on the spinoff including Gerard "Big Jerry" Gialanella, Jason "JROC" Craig, Michael "Biggie" Morgan, and Ryan Labbe. The show only lasted for a season, ending June 14, 2012. Fortunately, DelVecchio had Jersey Shore and eventually Jersey Shore: Family Vacation to fall back on. 
DelVecchio continues to film for the MTV reality series and travel the world to DJ at various nightclubs. In 2019, DelVecchio announced a two-year residency at Drai's Beachclub in Las Vegas. "[Pauly's] energy and excitement on stage really took our beach club to a whole new level," Dustin Drai told Billboard. "He has taken his craft from just being a DJ to being a true entertainer that people want to come see."
Pauly's personality earned him his own spinoff series 
For MTV, DelVecchio was the obvious choice in terms of the roommate who would garner the most attention. Many fans have speculated why he was the one cast for the first Jersey Shore spinoff, but the answer is clear. "Pauly D got the [show] because he genuinely seems fun and easy to get along with," Time Magazine said. "He's not known for diva antics like 'The Situation' and doesn't appear a drunken mess at times like 'Snooki' and Ronnie do. Plus, he has seriously rabid fans." DelVecchio's personality is infectious, so it makes sense that he was at the top of MTV's list for a spinoff series.
MTV continues to give Pauly D spinoff shows 
Today, DelVecchio stars in two more MTV reality series: Double Shot at Love and Revenge Prank. Each show has given DelVecchio a new role to play. In Double Shot at Love, DelVecchio is looking for his soul mate, whereas in Revenge Prank, DelVecchio serves as a host and professional prankster. 
Fans of DelVecchio are excited for his return to Jersey Shore: Family Vacation season 4 and hopeful for more spinoff series in the future.