Why People Are Calling for George Lopez's Arrest
Find out why people are so pissed at George Lopez and calling for his arrest.
George Lopez is one of comedy's most famous faces. A big part of his appeal is that he isn't afraid to say what's on his mind. The comedian tells it like it is, no matter who it may offend, and plays by his own rules. And while this has often worked really well for him, it's also backfired.
Most recently, Lopez ignited a public firestorm after making what critics say is a highly insensitive, inappropriate, and unacceptable comment about President Donald Trump.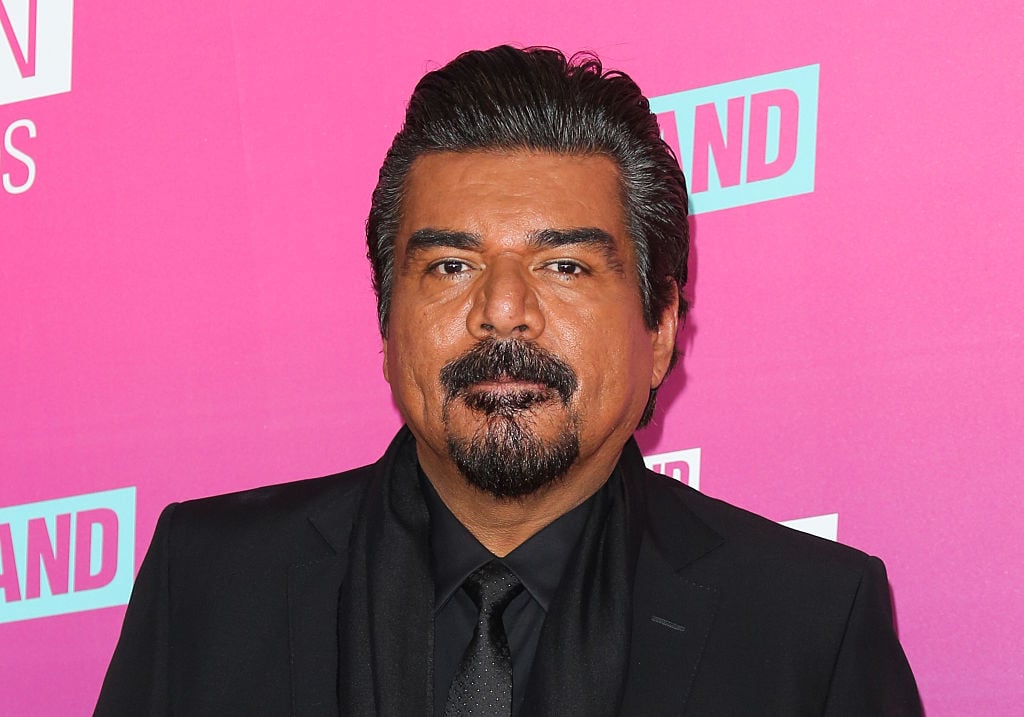 George Lopez's comment came in response to the recent drama with Iran
In case you've been living under a rock, there's some major drama going on between the United States and Iran at the time of this writing.
While tensions have long been high, they escalated in early January after the president ordered a drone strike that killed Qassem Soleimani, a powerful general in Iran.
Per NBC News, the strike came after multiple attacks on U.S. assets in the area, including one on Dec. 27, 2019 that left a U.S. contractor dead and several others injured. It also followed an attempted breach of the U.S. Embassy compound in Baghdad on Dec. 31, 2019.
"This strike was aimed at deterring future Iranian attack plans," read a statement from the Defense Department. "The United States will continue to take all necessary action to protect our people and our interests wherever they are around the world."
Officials have not yet offered evidence to support the claim.
A bounty has reportedly been placed on the president
In response to the strike that killed Soleimani, a eulogist who spoke at funeral events for the Iranian leader reportedly offered a bounty for the president's head.
At one point in the ceremony, the eulogist said (via Newsweek):
"We are 80 million Iranians. If each one of us puts aside one American dollar, we will have 80 million American dollars, and we will reward anyone who brings us [Trump]'s head with that amount."
(Iran itself has vowed to retaliate against the United States but it appears that it has not directly threatened the president.)
When the news outlet Chicano Worldstar, which has nearly 200,000 followers on Instagram, posted the news of the bounty, Lopez took to the comment section with a bold message.
"We'll do it for half," he wrote.
Social media users react to George Lopez's comment
Critics slammed Lopez for his comment, calling him things such as "sick" and urging the FBI to take action against the comedian.
"Some person named @georgelopez has publicly stated that he would assassinate President Trump for 40 million dollars. Please look into this Threat Immediately," someone tweeted, tagging the Secret Service's official Twitter account.
"George Lopez is a terrorist sympathizer that belongs in prison," another added.
The backlash became so intense that #ArrestGeorgeLopez was trending on Twitter on the morning of Jan. 6.
But others didn't think it was that much of a big deal, insisting that Lopez was likely joking.
"George Lopez is a really big comedian maybe you're not aware," one person wrote in response to someone calling for Lopez's arrest.
It's not the first time Lopez has made his disdain for Trump clear. He's made many jokes about the president and once got into it with one of Trump's supporters after the man allegedly provoked him with pro-Trump comments.
And this probably won't be the last time.