Why People Think Dolly Parton Has Had Affairs: 'I Don't Admit or Deny Anything'
Many people assume Dolly Parton has had affairs because she writes so many vivid and diverse love songs. Here's her response to that assumptions.
Dolly Parton got married when she was 20 years old to a man named Carl Dean. They've been together ever since. In her 2020 book, Dolly Parton, Songteller: My Life in Lyrics, the Queen of Country writes that people often assume she's had affairs since she writes so many vivid and diverse love songs. Here's what the "Jolene" singer has to say about that.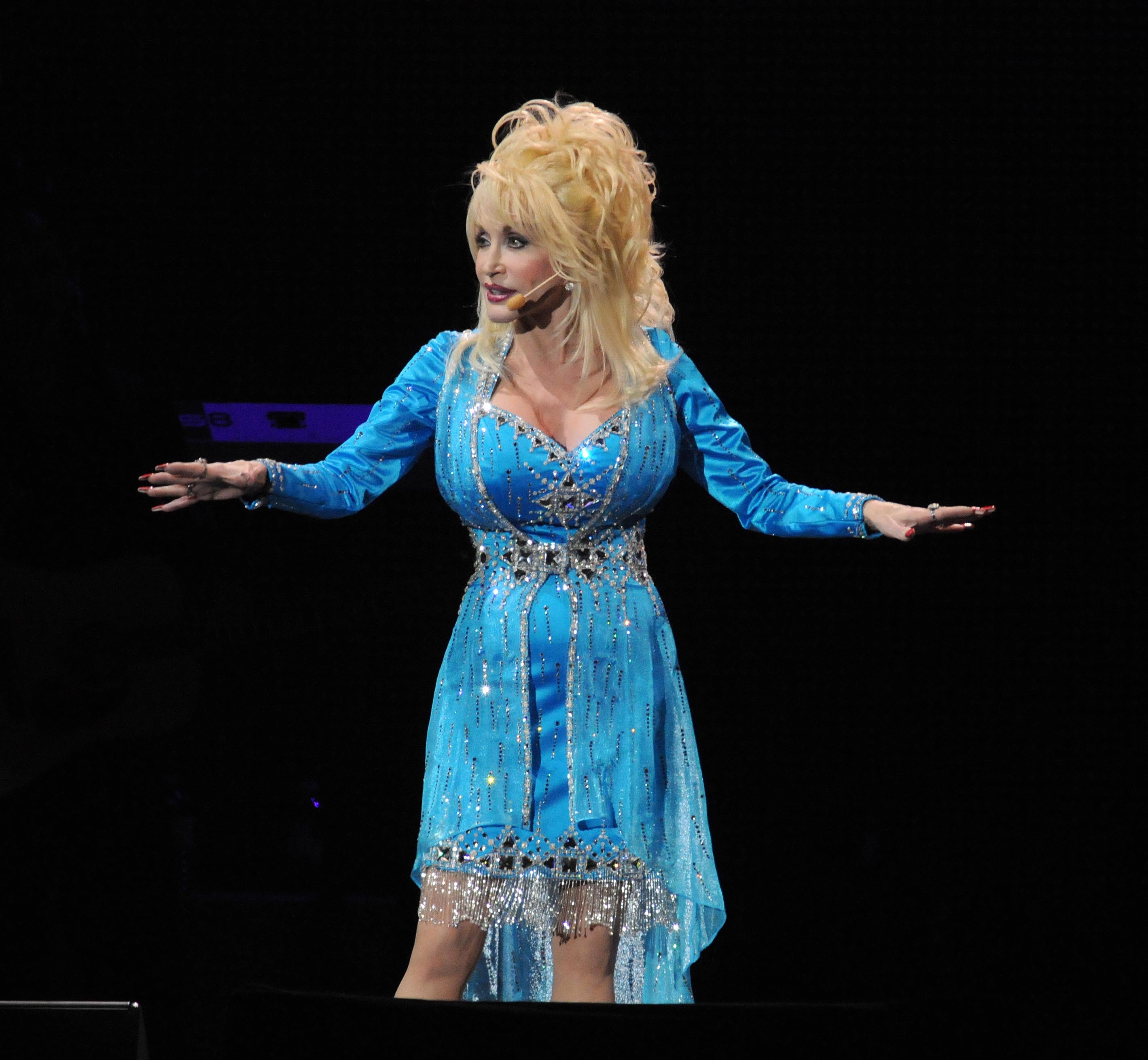 Dolly Parton and Carl Dean
When Parton left her home for Nashville after graduating high school, "the last thing [she] wanted was a boyfriend." And, yet, on her first day in the city, she met Dean. She was 18 and he was 21.
"I was walking down the street to the laundromat," she told The Guardian in 2014, "and he stopped me. He said, 'Hey, you're going to get sunburned out here!'"
"Well, he had to say something," she laughed.
"I was surprised and delighted that while he talked to me, he looked at my face (a rare thing for me)," the singer's website reads. "He seemed to be genuinely interested in finding out who I was and what I was about."
He asked her out and the rest is history. The couple was married in 1966.
Dolly Parton says people assume she's had affairs
"I write a lot of love songs," Parton wrote in her 2020 book. "I write so many of them that people say, 'You have to have had affairs.' I say, 'Well, I don't admit or deny anything.' I have been everywhere, and I have felt everything. I'm a very passionate person, and I feel everything to the nth degree."
But the Queen of Country says the truth is that it's always been easy for her to put herself in other peoples' shoes and feel their "sorrows."
"Hurt is hurt, whoever you are," she wrote.
Additionally, Dean was not Parton's first love.
"Hell, I had boyfriends from the time I was three years old," she wrote. "I have always loved boys. I've had my sweethearts. I'm like Will Rogers, 'I've never met a man I didn't like.'
"I was writing heartache songs from the time I was a little kid. Whether it's young love, new love, or first love, it's as real as anything you're going to feel when you're older."
Carl Dean isn't the jealous type
Though Parton's career has introduced her to many good-looking men through the years, Dean has always felt secure in their relationship.
One person fans were sure Parton was having an affair with was Porter Wagoner, because the two sang so many love songs together in their duet, and because they worked so close for so long. Even then, Dean wasn't worried.
"Despite all my years with Porter, Carl never felt threatened by him," wrote Parton. "Because he knew I would always come home, and he knew our strength as a couple."