Why 'Percy Jackson' Actor Brandon T. Jackson Disappeared from Hollywood
There are several reasons why 'Percy Jackson' actor Brandon T. Jackson disappeared from Hollywood — one being a "curse," according to him.
Brandon T. Jackson seemed destined for a long career in Hollywood. He was funny, young, and possessed a certain pizazz that was magnetic to fans. His acclaimed role in the Percy Jackson films further boosted his star and seemed to portend mega-stardom. But nothing really happened after that.
Where is Brandon T. Jackson now? Let's take a closer look at his career and why you no longer hear that much from him.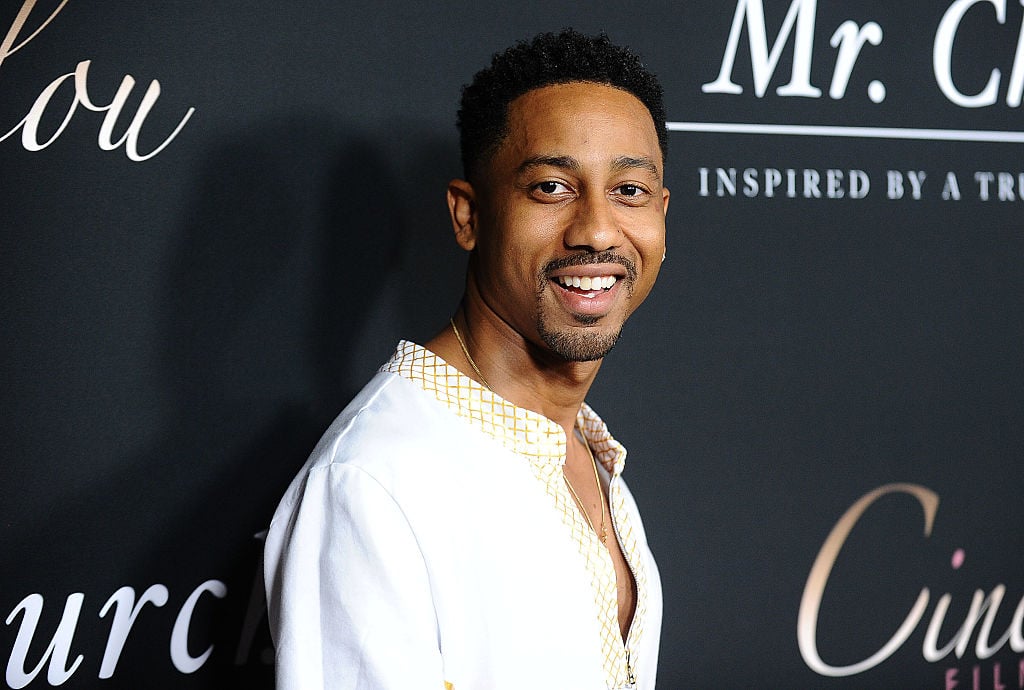 Brandon T. Jackson's rise to fame
Born in Detroit, Michigan, Jackson moved to Los Angeles after high school and started pursuing a career in comedy. He was discovered at the Laugh Factory by a talent scout who helped him score a lead role in Roll Bounce (2005), a skating flick starring rapper Bow Wow.
"There aren't that many movies that come along like this and working with Bow Wow was amazing. I'm taking it all in. It's my first big one, so I'm really happy about," Jackson said in an old interview with Black Film.
Roll Bounce served as a springboard for his career, as Jackson went on to land a series of other movie roles. He appeared in This Christmas (2007), Tropic Thunder (2008), and Tooth Fairy (2010) before booking the Percy Jackson films.
He played Grover Underwood in 2010's Percy Jackson & the Olympians: The Lightning Thief and the 2013 sequel, Percy Jackson: Sea of Monsters. To date, those appear to be Jackson's most notable works.
Why you don't hear much from Brandon T. Jackson anymore
Jackson said in a 2019 interview with Comedy Hype that he has been busy raising his four children.
"And not just that, I want to find God and find myself," he continued. "I want to see what's going on. There's too much going on right now."
While discussing his spiritual journey, he brought up how Dave Chappelle left showbiz at the height of his career to find inner peace, explaining that he's experiencing something similar.
Brandon T. Jackson also thinks he was cursed
Jackson also told Comedy Hype that he feels he was "cursed" after Big Mommas: Like Father, Like Son (2011). In the Martin Lawrence flick, Jackson had to dress up as a woman, earning him Golden Raspberry for Worst Supporting Actress.
"Everything went wrong when I put on that dress," he explained.
"My career was at its height, and I played Martin's son, and I feel like — it's so weird, it's like every time I play these sons of people, it never goes right," Jackson continued.
When asked what didn't go right with that particular film, he said: "First of all, no offense, that movie was not good to me. it wasn't a prolific film … It wasn't the best movie. It was an entertaining film … but the whole dress bit was already overdone."
He admitted that he only took on the role for the money and the opportunity to work with Lawrence but said the "now-awakened Brandon" would never make the same decision.
Brandon T. Jackson now
Even though he has yet to match the success of his earlier films, Jackson is still on the acting scene. He has two projects in the works — Trap City and Celibate — and continues to do stand-up comedy.
He talked about his growth in a 2014 interview with The Bellevue Reporter and explained how his experiences as a father help mold his material.
"Before I was a boy, now I'm a man developing real material, he said in part. Read more at the link above.
Don't miss: Martin Lawrence Addresses Dave Chappelle's Comments About His Bizarre 1996 Traffic Incident