Why Pete Townshend Doesn't Care When People Say The Who Sold Out
Early in their career, Pete Townshend and The Who weren't afraid to address the purity tests rock bands faced. The Who Sell Out (1967), a concept album which featured jingles and magazine-style ads on the cover, dove headlong into the discussion.
Coming from a band that actually recorded ads for a milkshake company in the '60s, it wasn't hard to see where The Who stood on the issue. In recent decades, as Who songs have sold everything from Nissan cars to T-Mobile subscriptions, it's been even clearer that commerce doesn't scare the band.
Townshend, who wrote the majority of the Who's songs over the years, made most of those decisions. In a Rolling Stone interview published November 25, he wasn't subtle about his take on licensing music. "I never gave a sh-t," he said. And he defied others to point to a "pure" rock artist.
Townshend said it's his call because 'the composer is king'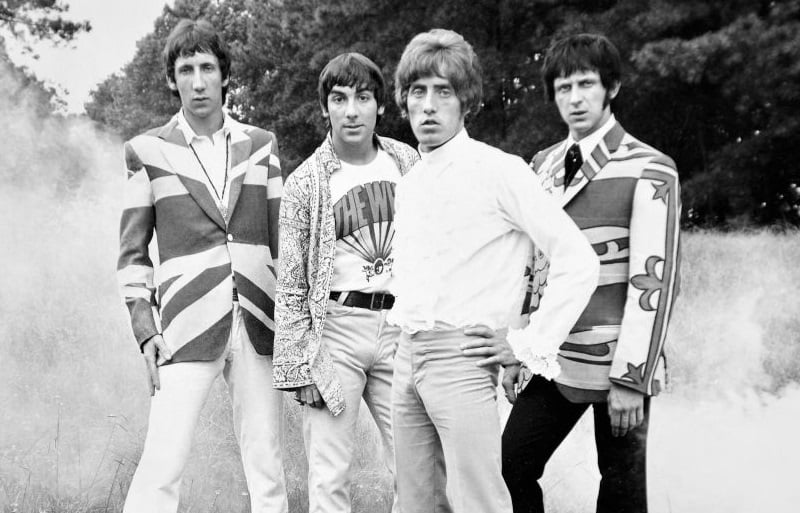 When you write anthemic songs like "My Generation" and "Baba O'Riley," you're going to have brands clamoring to use your words and music in commercials. Townshend certainly heard from companies over the years, but mostly stayed away from licensing The Who's great songs.
That changed in the late '90s, when "Magic Bus," "Won't Get Fooled Again," and other famous tracks went out selling all sorts of products. Townshend likely made millions from those deals. In 2012, Townshend took it to the level when he sold his entire catalog.
That sale earned Townshend somewhere around $70-100 million, according to industry experts. So, sitting down for interviews in 2019, Townshend hasn't been coy about whether he's cashed in on his past work.
"I've always said the composer is king. It's my music, not yours," he told Rolling Stone. As for others on the scene considering him a sellout, Townshend was blunt. "I knew that in the end [other bands] would be doing the same thing."
Townshend also had a message for writers on the New York scene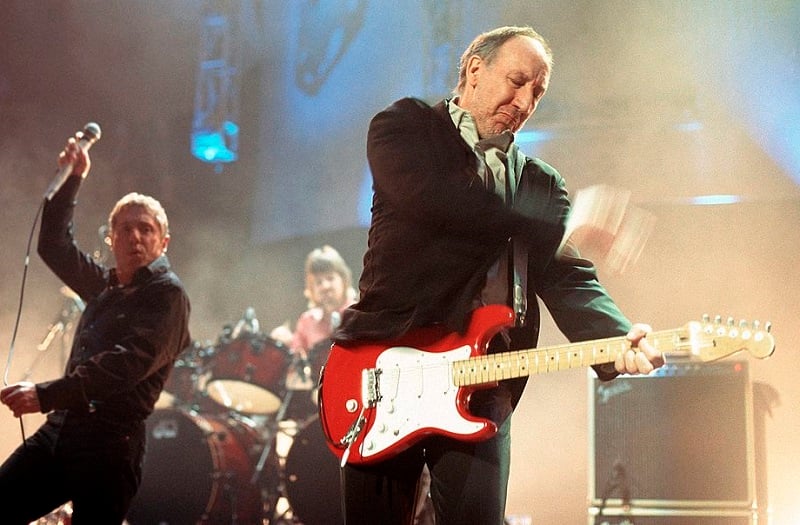 Pete Townshend can't give an interview without being provocative, and he took a swing at a couple of great rockers from the '60s and '70s. "One other difference between me and the Lou Reed and Iggy Pop smart-alecks of the New York art scene is that I f–king saw the internet coming," he said.
Indeed, just before the internet's big boom, Townshend made his deals with Gateway, Dell, and other companies. (Who songs have also been used for multiple seasons of CSI.) "I knew music was going down the tubes, and [Reed, Pop, et al] didn't," he told Rolling Stone.
It should be noted that Townshend wasn't quite as blunt when he sold his catalog in 2012. A representative said the rock legend would likely use the funds to focus more on solo projects.
"This deal might allow Pete to be freed from this massive brand called the Who," Carrie Cooke, Townshend's director of special projects, told Rolling Stone at the time. "Other projects, [including] his solo albums, were always seen as extracurricular – now he can focus more on them."
Though Townshend did publish a novel, we haven't seen new recordings from him as a solo artist. He did, however, record a new Who album with Roger Daltrey and go back on the road with his old lead singer on several occasions. And they'll be back on the road in 2020.
Also see: Pete Townshend Wonders Why He Keeps Saying Crazy Things Out Loud