Why Pharrell Williams Is Embarrassed by 'Blurred Lines'
'Blurred Lines' was one of Pharrell Williams' most successful songs. But not only was he sued for it, the song also caused him a great deal of embarrassment.
There are things that we have all done that we are not proud of. But what happens when the thing that embarrasses you most becomes what you are known for? Unfortunately for Pharell Williams, that has pretty much become the case.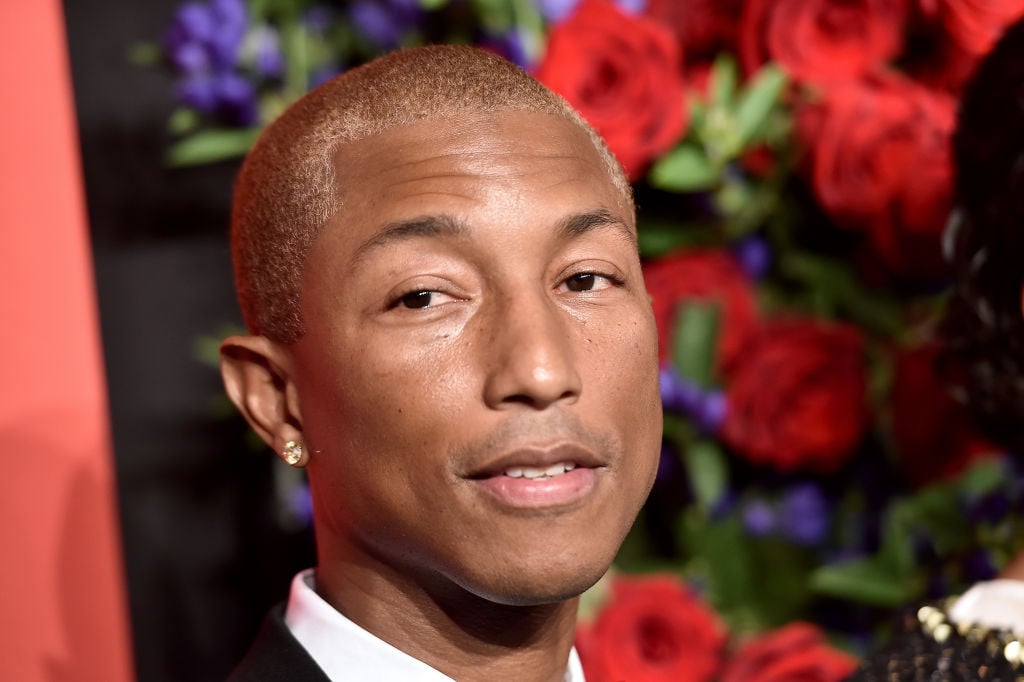 Though he was a bonafide star before he teamed up with Robin Thicke to produce "Blurred Lines," today's kids mostly know him from the song that dominated the radio stations for weeks.
While the song may have cemented Williams's fame for a younger generation, it also caused him a ton of grief.
Why wouldn't Pharrell Williams write 'Blurred Lines' today?
Williams recently sat down with GQ to talk about how to change the conversation around masculinity. And he even admitted that some of his previous work had been a part of the problem.
"Some of my old songs, I would never write or sing today," he said. "I get embarrassed by some of that stuff. It just took a lot of time and growth to get to that place."
Back in 2013 when he, T.I., and Thicke released the track, Williams obviously didn't see anything wrong with it, but after receiving lots of backlash, it all started to make sense.
"I didn't get it at first," he said of the criticism the song received. "Because there were older white women who, when that song came on, they would behave in some of the most surprising ways ever. And I would be like, 'Wow.' They would have me blushing. So when there started to be an issue with it, lyrically, I was, like, 'What are you talking about?' There are women who really like the song and connect to the energy that just gets you up. And 'I know you want it' — women sing those kinds of lyrics all the time. So it's like, what's rapey about that?"
And over time, he began to see that his lyrics were pushing a message that he wasn't behind.
"And then I realized that there are men who use that same language when taking advantage of a woman, and it doesn't matter that that's not my behavior," he continued. "Or the way I think about things. It just matters how it affects women. And I was like, 'Got it. I get it. Cool.'"
"My mind opened up to what was actually being said in the song and how it could make someone feel. Even though it wasn't the majority, it didn't matter. I cared what they were feeling too. I realized that we live in a chauvinist culture in our country…[I] didn't realize that some of my songs catered to that."
'Blurred Lines' lawsuit
Not only did "Blurred Lines" embarrass the singer, it ultimately cost him a lot of money.
In 2018, a judge awarded Marvin Gaye's family $5 million for copyright infringement of the late singer's "Got to Give it Up," according to Billboard.
The judgment was the appeal of an original 2015 verdict that granted the family $7.3 million.
Williams and his publishing company More Water From Nazareth were required to pay $357,630.97 to the Gaye family. In addition, the family now earns 50% of the royalties for the songwriter and publishing revenue from the song.