Why Pink Floyd Didn't Use Paul McCartney's Contribution to 'Dark Side of the Moon'
In 1972, The Beatles had been broken up for two years, but all four former members of the band were enjoying successful solo careers. George Harrison (All Things Must Pass) and John Lennon (Imagine) had already released platinum-selling albums; Ringo Starr's would follow in '73.
For his part, Paul McCartney tasted success as a solo artist right away with April 1970's McCartney. After releasing Ram (1971) with his wife Linda, the couple formed Wings, which would would be Paul's outlet for the rest of the '70s.
Like the final Beatles releases, Wings albums went out on the Apple label, and Paul would occasionally use Abbey Road studios to record tracks. And that's where he was in late '72 while working on Red Rose Speedway.
Pink Floyd, recording The Dark Side of the Moon (1973) during that same period at Abbey Road, asked Paul and many others in the studio to answer a set of questions to be used on the Floyd record. And while they famously used some, the band left Paul's contribution off Dark Side of the Moon.
Roger Waters said McCartney's answers were 'useless'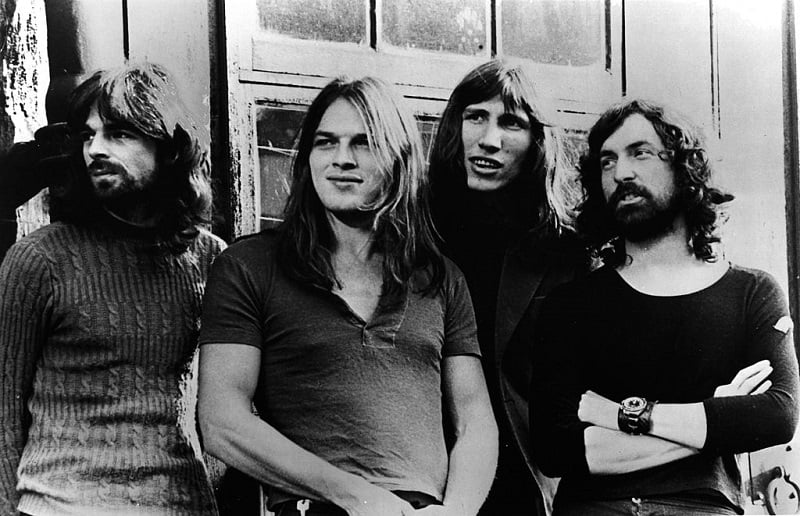 To add another interesting effect to the wildly innovative Dark Side of the Moon, Pink Floyd had a number of people at the EMI studios on Abbey Road respond to questions. A few examples were "When was the last time you were violent?" or "Does death frighten you?"
Other questions were simpler (favorite colors, preferred foods, etc.). Some of the respondents' answers appeared in snippets on the record. But you won't hear Paul McCartney's answers among them. According to Floyd bassist/songwriter Roger Waters, Paul took the wrong approach to the exercise.
"He was the only person who found it necessary to perform, which was useless, of course," Waters told Floyd biographer John Harris. "I thought it was really interesting that he would do that." Apparently, Paul tried to mix in some of his trademark light humor as well. It didn't work.
"He was trying to be funny, which wasn't what we wanted at all," Waters said. What Floyd wanted was lines like Abbey Road doorman Gerry O'Driscoll gave them. "There is no dark side of the moon, really," O'Driscoll said. "The only thing that makes it look light is the sun."
Paul was a big fan of 'Dark Side of the Moon' anyway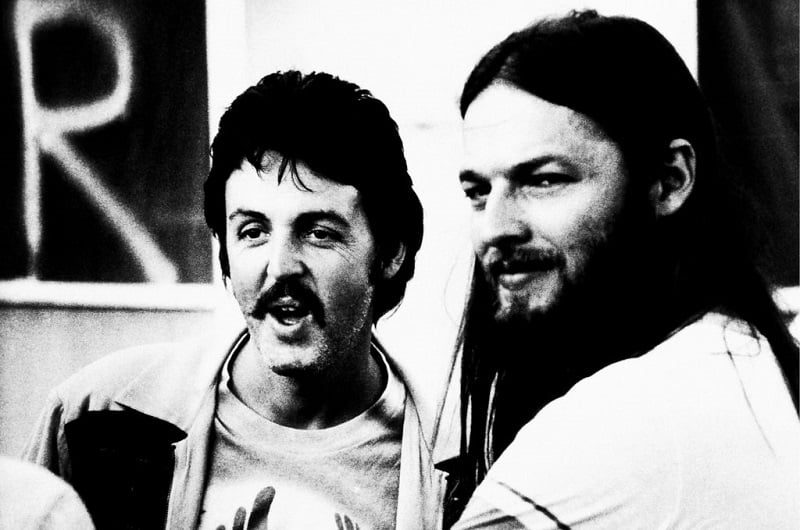 When you have as much experience as Paul McCartney has had doing interviews, there's no question that can throw you for a loop. In fact, it's hard to think of anyone who's spoken to the media more often than Paul has since The Beatles broke through in 1963.
So the born entertainer and question-evader in Paul probably came out when he answered those Dark Side of the Moon questions. But that didn't make him enjoy the album any less. In 2019, he shouted it out on a visit to Jimmy Fallon's late-night show.
"Do you have any favorite concept albums that aren't The Beatles?" Fallon wondered. "I think Dark Side of the Moon is a great album," Paul responded. So maybe even Paul realizes Floyd did the right thing by cutting out his interview clips.
Also see: Why John Lennon Thought 'World Without Love' Wasn't Right for The Beatles