Why Pippa Middleton May Never Get Along With Meghan Markle
Find out if Kate Middleton's sister, Pippa, gets along with Meghan Markle and what royal insiders have revealed about their relationship.
For months, Kate Middleton and Meghan Markle have been the subject of constant feud rumors but not much is known about the relationship between the Duchess of Cambridge's sister, Pippa Middleton, and the former Suits star.
When the ladies appeared together at Wimbledon recently, royal watchers began dissecting their every move for clues about whether or not they really do get along. Here's what insiders have said about how the women feel about each other.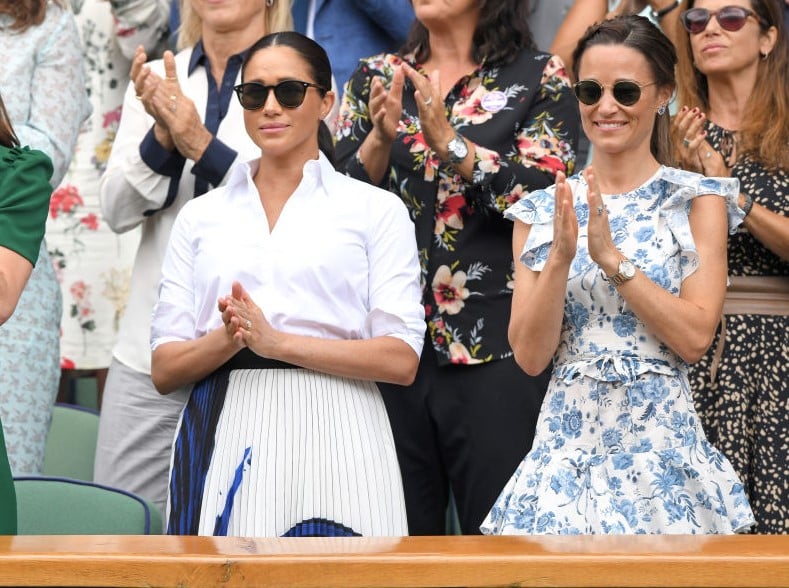 Pippa and Markle have a lot in common
From the outside, it doesn't seem like Middleton's younger sibling and the Duchess of Sussex have a bad relationship. In fact, Pippa attended Markle and Harry's nuptials in 2018 and Markle joined Prince Harry for Pippa's wedding reception when she married James Matthews a year earlier.
"On paper, Pippa and Meghan seem like a match made in heaven, as they are both good cooks, enjoy exercise, and are wealthy mums with small baby sons," an insider shared.
Royal expert, Duncan Larcombe agreed that the two women do have quite a few similarities.
"After the royal wedding [of William and Kate], there was a discussion there was something romantic between Harry and Pippa, which was incorrect," Larcombe explained, before adding, "But it's quite funny to think that Harry is now married to somebody who is quite similar in temperament, personality, and bubbliness to Pippa."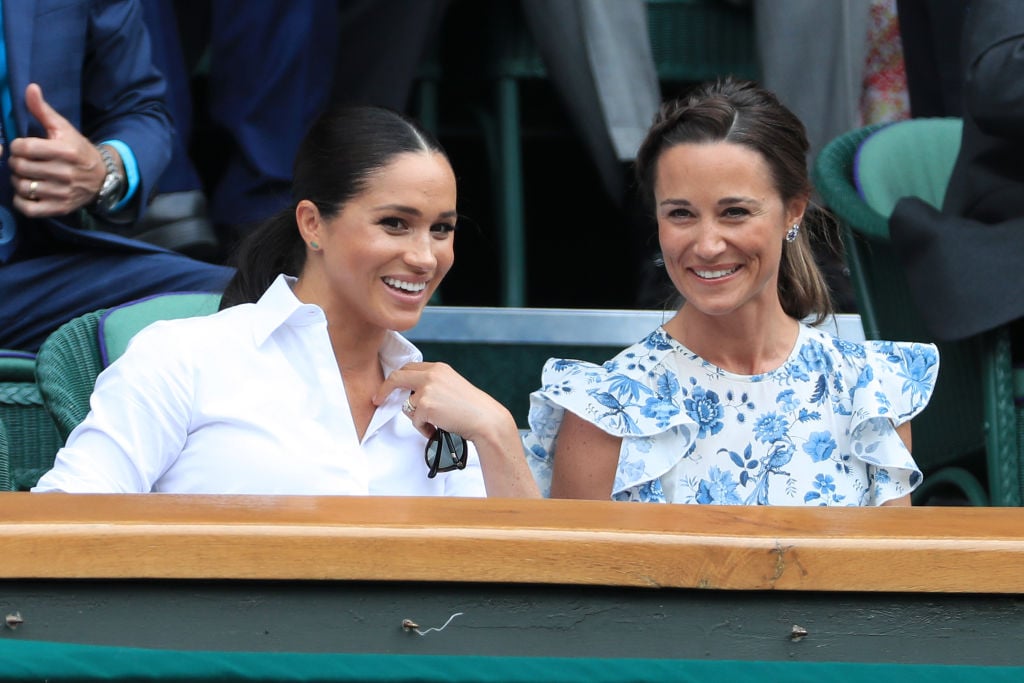 Claims that Pippa won't forgive Markle
But despite all they have in common, insiders claim that Pippa has her guard up around the retired actress at all times and will not get too close to her.
"Reality check is she is never going to be more than an American duchess married to Prince Harry who was hurtful to Pippa's sister and who wants to rewrite the rules for the monarchy in the 21st century," a source told Fabulous Digital. "Pippa is way too savvy to fall for all of that."
The source continued, "[Pippa] is a seasoned old Marlburian brought up with good manners, clever, and tough enough not to let light in on her sisterly frustrations with the Duchess of Sussex, particularly over the treatment Meghan meted out to Kate … At the end of the day, there is a cordial friendship, but an enduring closeness between Pippa and Meghan is never going to happen."
Why Markle likely left early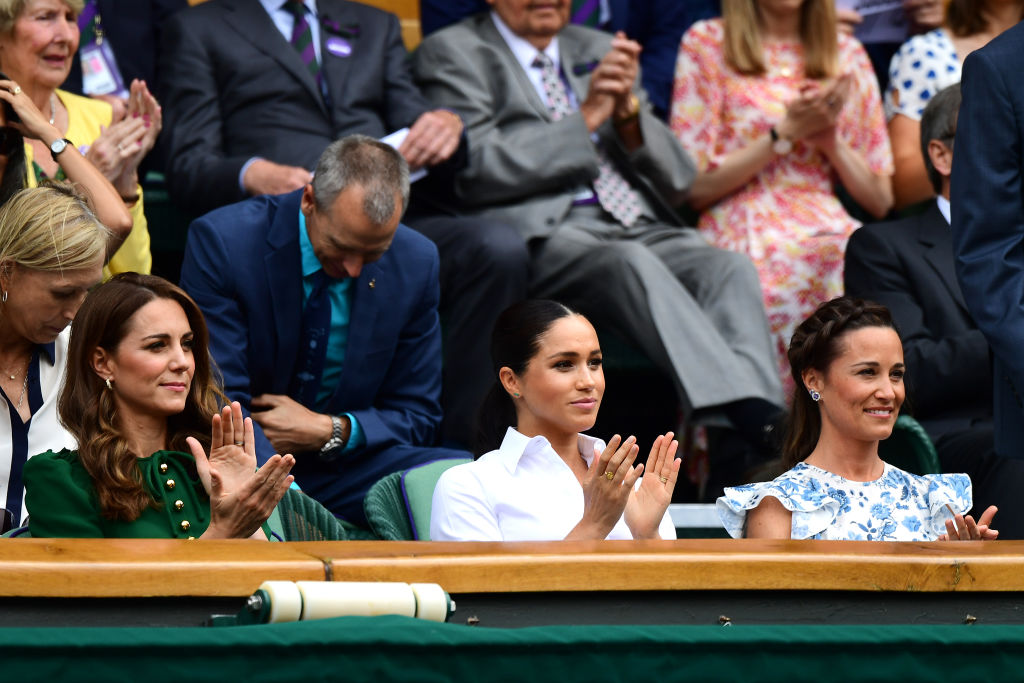 Of course, this is all just speculation and don't expect the palace to address these rumors either, but some are pointing to the fact that Markle left Wimbledon separately before the Middletons as a bit of a snub. However, it should be noted that Markle does not have the same royal obligations to be there as her sister-in-law who is the patron of the All England Lawn Tennis Club.
Harry's wife, may also have a few other good reasons for leaving early as she may have wanted to get back home to her infant son, Archie. Or she could have wanted to speak to and console her dear friend Serena Williams after the tennis star lost to Simona Halep.
The Middleton sisters remained at the venue for about three hours after Markle left and watched the Men's Doubles Final.
Read more: Who's Older Kate Middleton or Pippa Middleton and What Is Their Individual Net Worth?