Why 'Power' Star Mary J. Blige Says the Holidays Are 'Lonely' and 'Sad' for Her
Mary J. Blige is single and says being single can make the holidays a sad time for her. Despite such, Blige hasn't given up on love.
Christmas is typically a joyous time for many but amid the COVID-19 pandemic and stress, many are finding it difficult to celebrate. A Home Alone 2 star recently revealed Christmas is "dark" for her and Mary J. Blige shares similar sentiments. Luckily, Blige is staying optimistic throughout it all.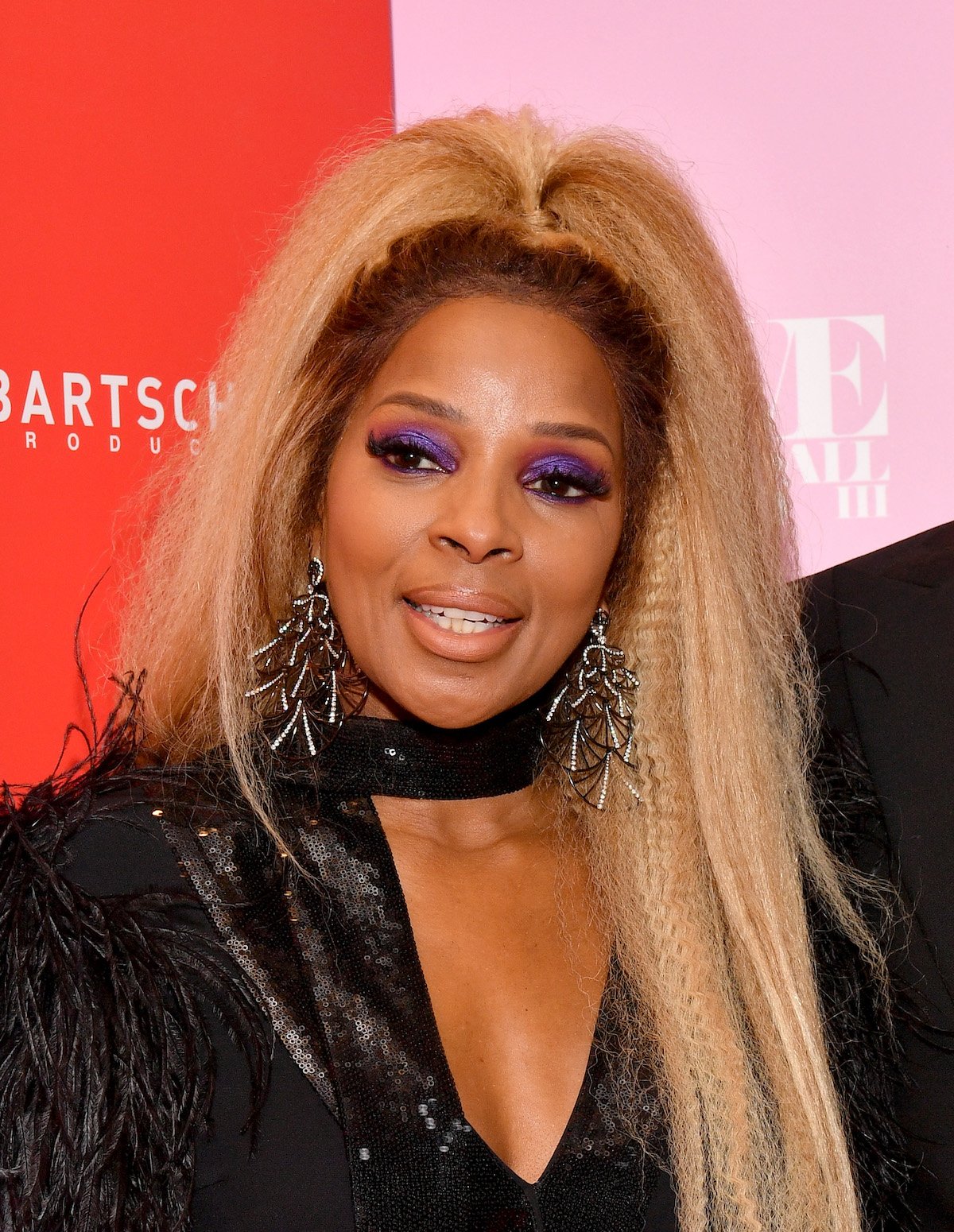 Mary J. Blige is single following a public and painful divorce from Kendu Isaacs
Blige once likened Isaacs to a knight in shining armor, revealing her former husband was helpful in helping her heal past trauma of her previous relationships and steering clear of a drug and alcohol addiction. They exchanged vows in 2003 and Isaacs began managing Blige's music career. She even won several Grammy Awards under his management.
Despite the career success, Blige says their marriage began breaking down amid suspicion of Isaacs' infidelity. They split in 2016 with Blige filing for divorce and accusing Isaacs of having an affair with her protégée. She also accuses Isaacs of blowing her fortune, including spending money on his alleged mistress. 
Related: Mary J. Blige Opens up About the Difficulties of Dating After Divorce
The divorce became contentious early on. Blige alleged that throughout their 13-year union, she was the sole breadwinner. Isaacs' request for $130,000 a month in spousal support only fueled Blige's public statement that he married her for her money.
Despite her best attempts, Blige was ordered to cough up $30,000 monthly in temporary spousal support. Their divorce was finalized in 2018 with the terms of their divorce kept confidential. 
Blige later expressed regret for crediting Isaacs with being her savior, telling SELF Magazine in 2019, "When I look back, I see that we all want what we want and we want it to be the way we want it to be," she said. "I wanted a savior. I'd been hurting so long, and so much, and so bad." 
Mary J. Blige says being single during the holidays is 'lonely' and 'sad' but she refuses to settle for any romantic relationship
Blige recently appeared on her friend and I Can Do Bad All By Myself co-star Taraji P. Henson's Facebook series Peace of Mind. The show addresses the importance of wellness and mental health in the Black community. 
Per Madame Noire, topic of loneliness during the holidays came up and Blige admits that things can be lonely for her during this time. But she refuses to accept the bare minimum in the love department anymore and says she'll push through until the right man comes along.
Related: Mary J. Blige and Kendu Isaacs Are Officially Divorced — Here's Everything We Know About Their Relationship
"It gets lonely and it gets sad, but I just gotta thug this out until something excellent comes along," she said. "I don't know when that's gonna happen. But, I'd rather be myself than to keep making the same mistakes over and over again."
Blige previously hinted to giving up hope in finding love. She's since changed her stance, telling Henson, "I'm going to be patient and sift through this thing and love on me right now. I'm not gonna deprive myself of living. I'm not gonna deprive myself of romance, if it ever shows up."
Luckily, Blige has work to focus on. The 49-year-old is starring in the Starz Power spinoff Power Book II: Ghost. The second half of season one recently began airing on the network and the series has already been renewed for a second season.