Why Prince Andrew Is Called the 'Playboy Prince'
Prince Charles is known by a few other names including the Prince of Wales and Duke of Cornwall. His younger brother, Prince Andrew, also has a few names he's known as but they're not exactly palace-approved.
The Duke of York has earned quite the reputation over the years and has been dubbed the "Playboy Prince." Here's how Andrew got that nickname as well as "Air Miles Andy" and "Randy Andy."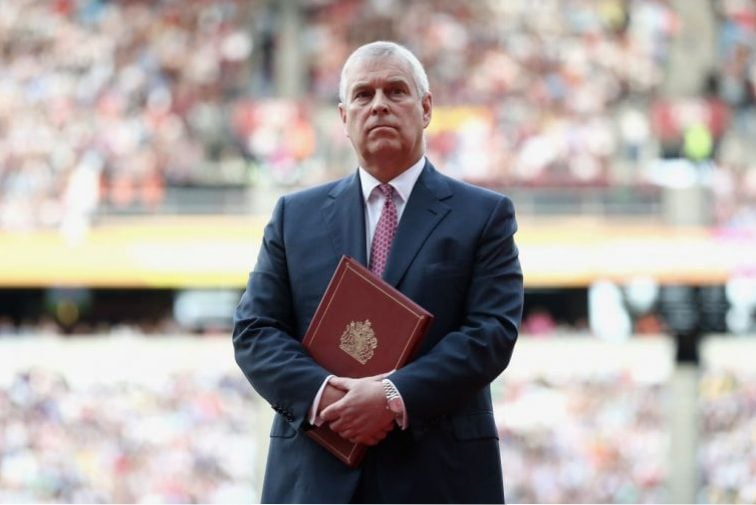 Why he's called the 'Playboy Prince'
In 1986, the prince married Sarah Ferguson. They had two daughters, Princess Beatrice of York and Princess Eugenie of York. The duke and duchess began to have marital problems shortly after the birth of Eugenie and separated in 1992.
Andrew had a party boy image before their marriage and once their divorce was finalized in 1996, he embraced that lifestyle all over again. He's been photographed on luxury yachts surrounded by bikini-clad models and linked to a number of other women including actress Angie Everhart and Australian singer Kylie Minogue. The Express estimated that the royal has had as many as 15 girlfriends since his marriage to Fergie ended.
"The playboy image is not one Prince Andrew discourages," said royal commentator Margaret Holder. "He's been seen many times on these party yachts and he thinks it enhances his reputation. Attracting luscious young ladies makes him feel young."
He knocked on this rock star's door ready to party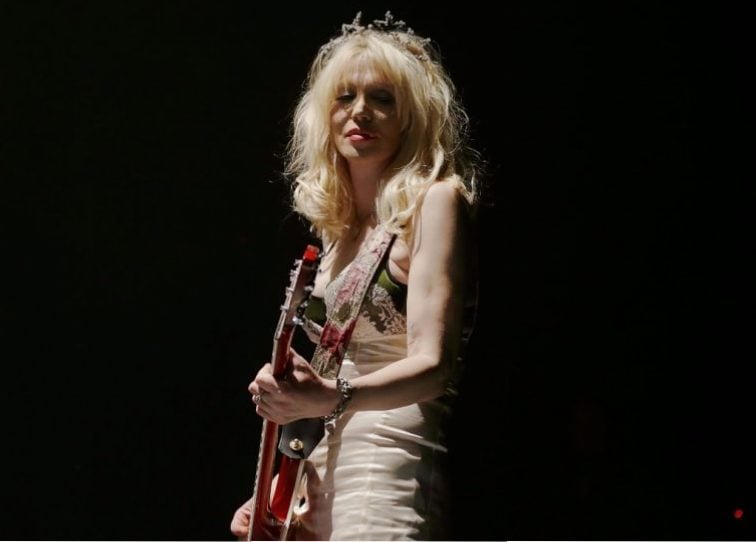 The Duke of York has frequented the social scenes in not only London but also Los Angeles and one night in 2006 supposedly showed up at rocker Courtney Love's house looking for ladies to party with.
"Prince Andrew turns up at my house at one in the morning and he wants to party," Kurt Cobain's widow recalled on Russell Brand's chat-show. "He's come to Hollywood to look for chicks. I don't know what he expected at my house; I think he thought it was going to be like a party."
Love recounted that he plopped down on her couch and sipped on some tea she made him before he asked, "So, what do you do all day?"
The Hole frontwoman said that line could only have come from a man who had "at least some right to be called the quintessential playboy prince."
Andrew still lives with his ex
Although the duke seems to be quite the partier, actually bringing anyone home could be pretty complicated given that he still lives with Ferguson. Despite divorcing more than 20 years ago, the former couple resides together at the Royal Lodge in Windsor Great Park.
"It is rather difficult to know whether the girls he's seen with are serious consorts or not," former BBC royal correspondent Jennie Bond said. "There is definitely a huge advantage in being seen with the prince and there's no getting away from the fact that Prince Andrew is a great catch, except of course he still lives with his ex-wife."
Read more: What Awful Nickname Did the Media Call Sarah Ferguson for Years?
Check out The Cheat Sheet on Facebook!