Why Prince Charles Is 'Too Afraid' to Publicly Support Prince Harry and Meghan Markle, According to Royal Expert
Prince Harry and Meghan Markle have not received much public support from the royal family for their lawsuit. Even Prince Charles is reportedly "too afraid" to do so.
Things have not been easy for Prince Harry and Meghan, Duchess of Sussex these past few years. The couple got married in 2018 and have found themselves in several different battles, including a legal one with the British press.
In the fall of 2019, they began suing a few newspapers in the U.K. for allegedly invading their privacy. Royals typically do not engage in court battles, so many family members have not come out in support of Harry and Meghan. In fact, even Prince Charles is reportedly "too afraid" to publicly support his son and daughter-in-law. Find out why below.
Prince Harry and Meghan Markle are in the middle of a lawsuit against the British press
Harry and Meghan's lawsuit seems to center around the publication of a letter Meghan wrote to her father. The Sussexes alleged that this was an invasion of privacy by the newspapers.
However, the newspapers claim the Sussexes have urged some people close to them to talk to the media on their behalf, which makes their desire for privacy invalid. In court, the newspapers have brought up a People interview with Meghan's friends and the biography Finding Freedom, both of which have been said to be orchestrated in some ways by the Sussexes. Yet, Harry and Meghan denied taking part in the interview and the book.
The lawsuit has received mixed opinions from onlookers. While there are fans who support Harry and Meghan, some critics have said it is unnecessary and could taint their reputation even more.
Why Prince Charles is 'too afraid' to publicly support the Sussexes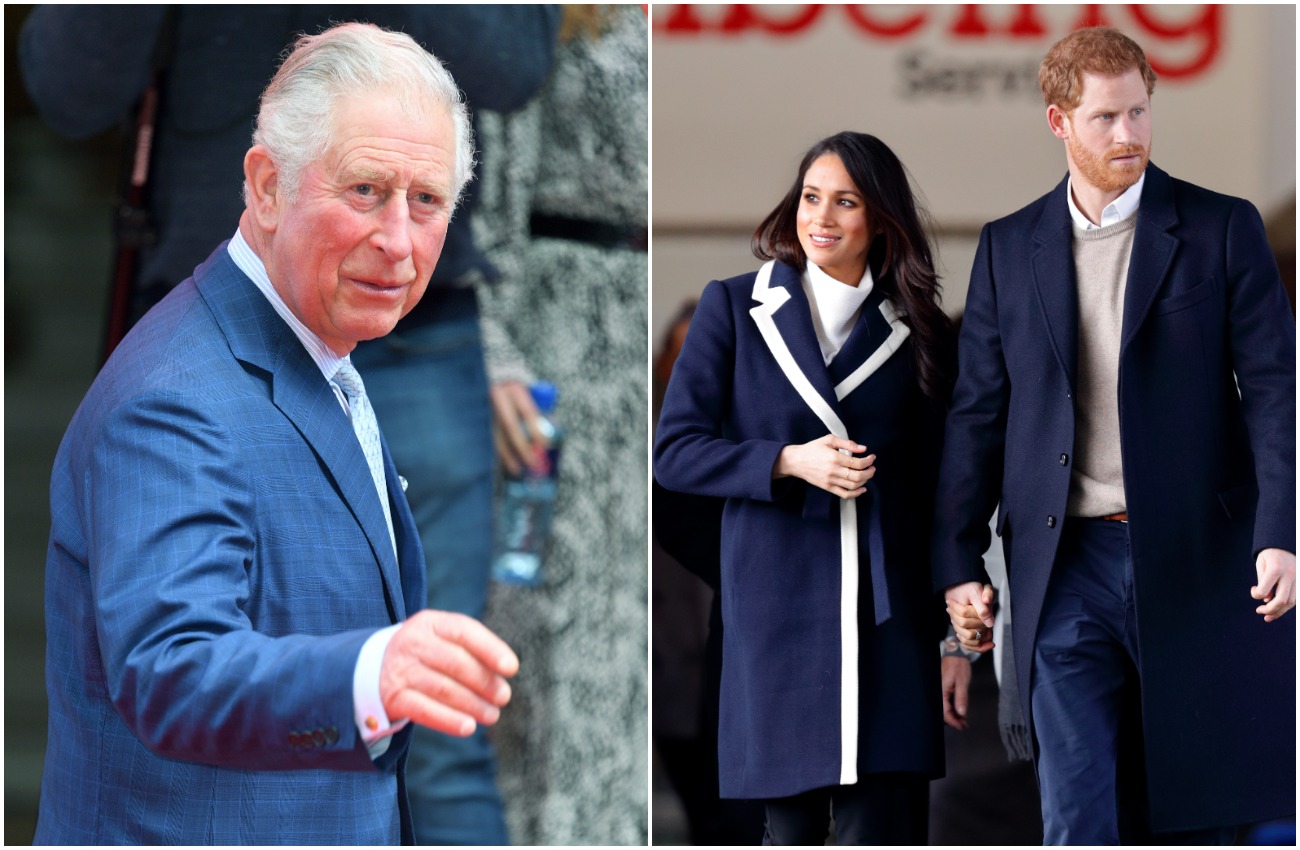 One person who will probably not be seen supporting Harry and Meghan public is Charles. According to royal biographer Omid Scobie, this is because he is "too afraid." Given his role as a future monarch, Charles reportedly does not want to have a fraught relationship with the press.
"What I found time and time again was that his [Charles'] sympathy for the couple was often there but he was almost too afraid to voice it or take it any further," Scobie said, as reported by Express. "He quietly supported Harry and Meghan's decision to sue the Mail on Sunday over the letter, but did he publicly support them? No, absolutely not — as a future king, it's important for him to have a healthy relationship with the press."
Prince Charles reportedly funded Prince Harry and Meghan Markle
While Charles may not openly stand by Harry and Meghan, he has shown support in other way. After Harry and Meghan stepped down from being senior royals and started their road to financial independence, it has been said that Charles kept them funded with his money.
However, the Sussexes recently have been able to stand on their own feet. During the summer, they bought a $14.7 mansion in Montecito, California. While some onlookers initially thought Charles helped them buy the home, sources later clarified that the couple took out a mortgage to pay for it.