Why Prince Charles Wore a 36-Year-Old Recycled Jacket to Prince Harry's 2018 Wedding
Prince Charles has long been a champion of the environment. From his passion for organic farming to combating the climate crisis, the Prince of Wales has put his words into action. Another way that the prince puts his eco-friendly beliefs into practice is through sustainable fashion. In fact, he even wore a 36-year-old recycled jacket to Prince Harry's 2018 wedding.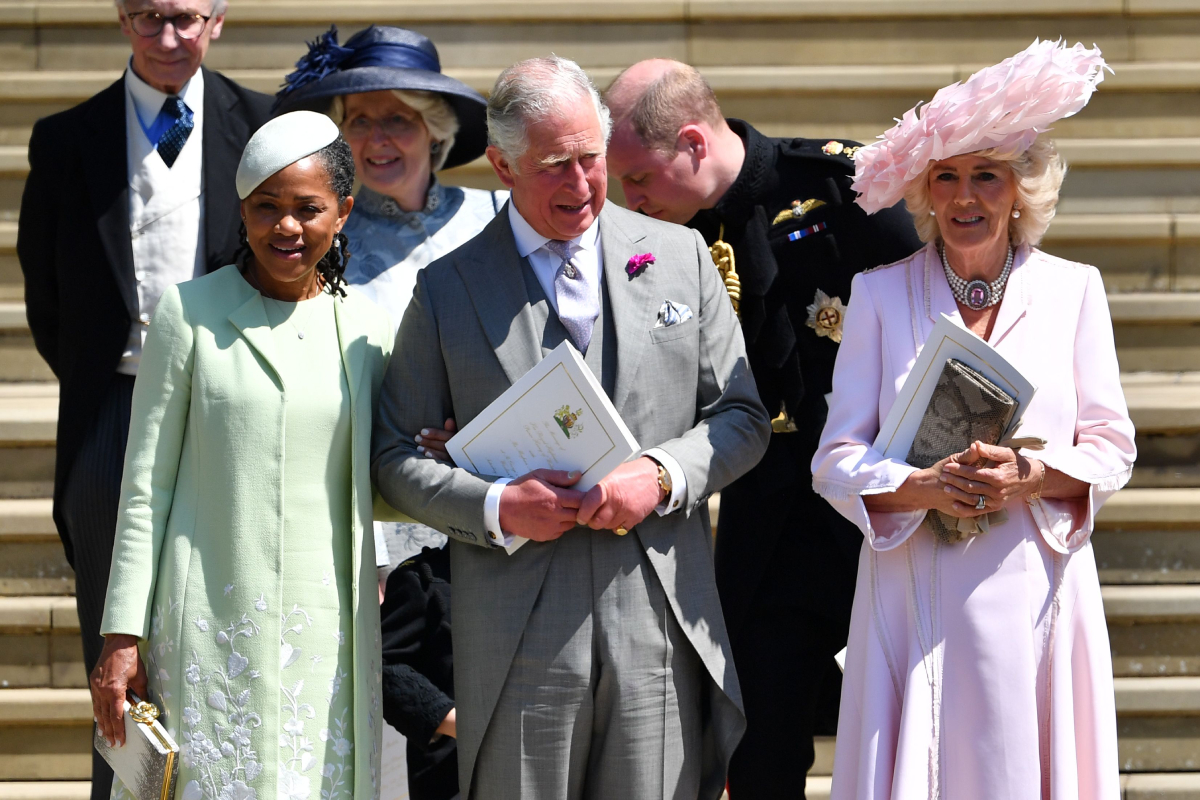 Prince Charles wants a cleaner planet for his grandchildren
During the 2018 Waste to Wealth summit, Prince Charles encouraged recycling while speaking with government and business leaders. According to Express, Charles said that every year in the UK approximately £13billion worth of edible food and £140million of clothing ended up in a landfill. He added that 5.5 billion plastic bottles are disposed of annually.
"We are the first generation to understand, in full and terrifying scientific detail, that we are destroying our world," Charles said. "And we are the last to be able to do something about it."
He said that if we do not act, our children and grandchildren will not be able to "sort out the mess." Charles said he didn't want to "miss that opportunity" for his three "much-loved grandchildren" and the new one who was on the way.
At the time, Prince Charles had three grandchildren – Prince George, Princess Charlotte, and Prince Louis – and he had one more on the way. His speech came just weeks after Prince Harry and Meghan, Duchess of Sussex announced they were expecting their first child, Archie Harrison.
The Prince of Wales' mantra is 'buy once, buy well'
In a new interview with British Vogue about his "lifelong commitment to sustainable fashion," Prince Charles discussed his mantra "Buy once, buy well." He says that he hates to throw anything away, and he prefers to maintain and "patch" items instead of abandoning them.
While speaking to editor-in-chief Edward Enninful via Zoom, Charles was delighted when Enninful praised his style.
"I thought I was like a stopped clock – I'm right twice every 24 hours," Charles joked. "I'm very glad you think (the way I dress) has style. I mind about detail and color and things like that – and color combinations."
Charles admitted that he was lucky because he has the ability to find "marvelous people who are brilliant makers of things" that he appreciates. Because of that, he's able to keep things "going for longer."
In the December 2020 issue of British Vogue, Charles posed for pictures in a 30-year-old linen jacket from the Savile Row bespoke tailor Anderson & Sheppard. He also revealed that he wore a 36-year-old recycled morning coat to Prince Harry's wedding.
Prince Charles says his childhood summers in Scotland inspired him to embrace sustainable fashion
The Prince of Wales wore a 1984 Anderson & Sheppard morning coat to Harry and Meghan's wedding in May 2018. The 71-year-old admits that as he has gotten older his shape has changed, and that makes it "not so easy to fit into clothes."
"As long as I can go on getting into it, I only wear it a few times a year, in the summer, so obviously you want to keep those sorts of things going," Charles said. "But if I can't fit into them, then I just have to have something new made. But I'm not sure quite how radically different they can be at my age."
Charles explained that spending his childhood summers at Queen Elizabeth's Balmoral estate in Scotland might be the reason he embraced sustainable fashion. He remembers taking his shoes down to the cobbler and watching "with fascination" as he "ripped the soles off and then put new soles on."
The Prince of Wales also believes sustainable fashion offers opportunities to entrepreneurs. He says small businesses can emerge that repair, maintain, and reuse everything from clothing to electronics. He has tried to set an example with a thrift market at Dumfries House where anyone can bring an item in that needs mending.
"We need to put nature back at the center of everything we do in a circular bioeconomy," Charles said. "We can't go on like this, but there are solutions. We just need to act – and now."