Why Prince Couldn't Stand the Kardashians
Prince was one of the biggest musical artists of his time and the Kardashians are some of the biggest celebrities of their time. As such, one would imagine their encounter to be nothing short of fabulous. Unfortunately for the Kardashians, Prince wasn't able to understand how they were so famous, and he didn't particularly care for them. In fact, they had a couple runs in with Prince, and they didn't turn out well. Here's the story of how Prince couldn't stand the Kardashians.
Kim Kardashian was kicked off Prince's concert stage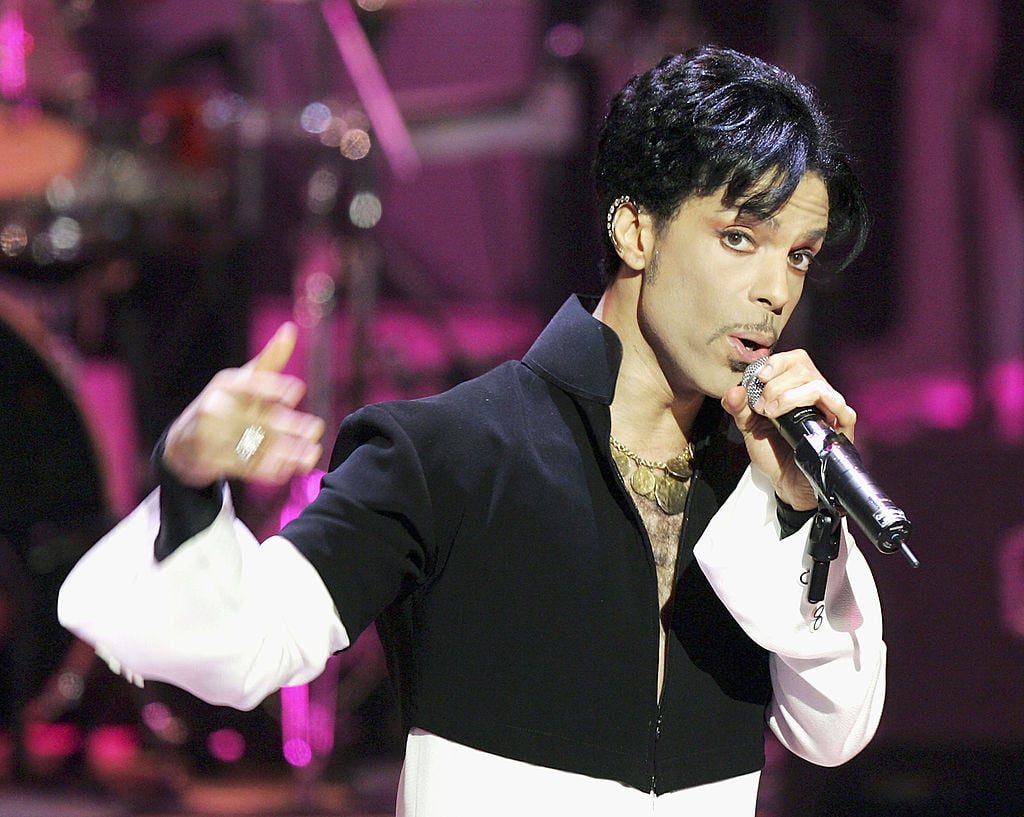 As far as we know, the first time Prince had any contact with the Kardashians was in 2011. Kim Kardashian attended a Prince concert at Madison Square Garden in New York City. Unfortunately, she didn't make a good impression.
Because of either her fame or perhaps her good looks, she achieved every girl's dream by being invited up on the stage with Prince. But instead of dancing as Prince wanted, Kardashian simply stood there. She attempted to clap her hands a little, but it wasn't enough for Prince. "Get off my stage!" he yelled into the microphone.
Kardashian later discussed the incident during an episode of Keeping Up With the Kardashians, when she told Ryan Seacrest: "I was just so nervous, and I was just, like, laughing. To my defense, like, didn't [Prince] watch Dancing with the Stars? Like, I'm not a good dancer."
Her sister, Kourtney Kardashian, then cut in: "I said, that's like your chance to get onstage and whip your hair around and go nuts."
"And humiliate myself at Madison Square Garden?" Kim Kardashian responded. While we can understand her perfectionism making it hard for Kardashian to let loose, she probably ended up embarrassing herself more by not dancing, than any bad dancing would have."
When Prince died in 2016, Kardashian remembered him on her Instagram account by bringing up the incident again. She posted a photo of herself on stage at the concert, and wrote: "I will always remember this moment with one of my favorite artists! I was so star struck I froze! RIP Prince."
Prince refused to co-star with the Kardashians on 'The New Girl'
Before his death, Prince guest-starred on an episode of one of his favorite shows: The New Girl. According to Zoey Deschanel, who told the story during an interview on Late Night With Conan O'Brien, Prince loved this show so much that he sent her an email asking to guest star in an episode.
The cast and crew were more than happy to fulfill his request, and so the writers got busy coming up with a storyline just for him. In the episode, Prince held a party at his home. Since it was a celebrity party, they needed other celebrities to join him in the scene. The crew contacted Khloe Kardashian and her mother, Kris Jenner, and asked them to take part in the episode, which they agreed.
According to Deschanel, on filming day, Prince asked who they had gotten to fill his celebrity party out. "I hope it's not a Kardashian," he said.
The production assistant quickly ushered Kardashian and Jenner off the set before Prince saw them. They then destroyed all evidence that the Kardashians had ever been a part of the episode, by literally burning the script and call sheets, so that Prince would never know of their involvement.
Prince had reportedly said that he would never invite a Kardashian to any of his real parties, so why would he have them at a fictional party?
Prince never understood the Kardashian's fame
Prince was reportedly confused by celebrities like the Kardashians and confounded by their fame. After Kim Kardashian's debacle on his concert stage, Prince said: "She is a nice enough girl but she ain't got no talent. She can't dance, she can't sing, she can't do anything." He couldn't understand how a family with no talent in the arts could become so famous.
Kardashian, on the other hand, called Prince one of her "favorite artists" in her Instagram tribute, after his death. They never saw eye-to-eye, but the public will always love both of them.