Why Prince Harry and Meghan Markle Are Being Compared to King Edward and Wallis Simpson
Much like King Edward VIII and Wallis Simpson, whose love transcended the British monarchy in the early part of the 20th century, Prince Harry and Meghan, Duchess of Sussex have left the monarchy in their wake. And, just like their predecessors, they are feeling the backlash of that decision.
Interestingly, in both cases, a charming young royal fell in love with a beautiful and strong-willed American divorcee. That divorcee then ends up being blamed by the British press for luring her husband away from his royal duties and therefore damaging the monarchy. Sound familiar?
King Edward and Wallis Simpson's love story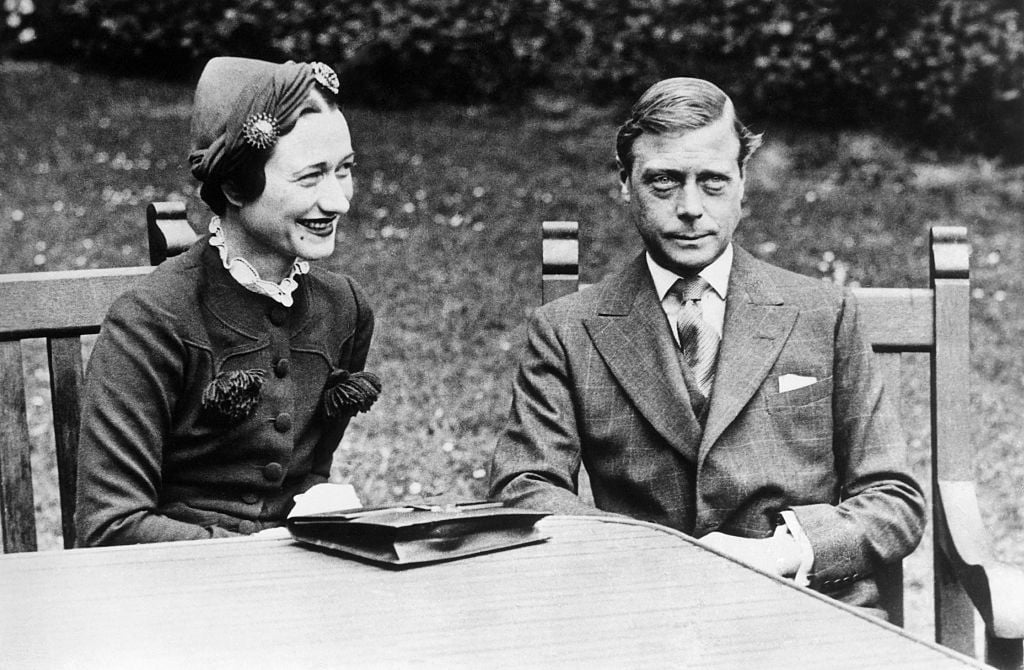 King Edward met Simpson in June of 1931 at a society party hosted by Lady Furness and the two soon fell madly in love. The handsome prince was 37 and his 35-year-old future wife was soon to be twice divorced.
Unfortunately, royal rules would not allow the king to wed the love of his life. What's a future king to do in such a situation? According to Biography, the two became lovers by at least 1934. However, a very displeased monarchy refused to allow them to marry. 
Marrying a divorcee who had an ex-husband who was still alive was frowned upon by British conservatives and the Church of England at the time. Marrying one who was soon to have 2 exes was positively scandalous.
The king's ministers were horrified at the illicit love affair between their beloved king and Simpson, who was still married at the time. They blamed her and most Britains agreed. To top everything off, she was American.
Meghan, similarly, is American and also divorced. Many find these commonalities enough to draw a comparison between the Duchess of Sussex and Simpson.
Prince Edward walked away from royal duties
Prince Edward ascended the throne in 1936 but abdicated just shy of a year later. "I have found it impossible to carry the heavy burden of responsibility and to discharge my duties as king as I would wish to do without the help and support of the woman I love," he said. 
The former king married Simpson in France a few months later, just a month after her second divorce became final. They lived abroad for the rest of their lives, away from the prying eyes of the British press and public.
Many are drawing comparisons to Prince Harry and Meghan, as the two stepped down as senior royals earlier this year. They, too, for the time being, intend to live abroad in an attempt to stay clear of the press and public.
That said, the case can be made that Prince Harry and Meghan's decision isn't as significant as Prince Edward and Simpson's. "The really big difference is that Edward was King and Harry is sixth in line to the throne – he's never going to be King," said Anne Sebba, author of That Woman, the Life of Wallis Simpson.
Wallis Simpson faced media harassment
Wallis was condemned as a social climber who only married her second husband for his wealth and the king for his status and title. Like Meghan, she bore the brunt of the blame for her husband's decision to walk away from his royal duties.
At least the vitriol against Meghan hasn't risen to quite the same level as that hurled at Simpson, yet. According to a  BBC News article, Wallis was accused of being " …a cheap adventuress, a lesbian, a nymphomaniac, a Nazi spy and a hermaphrodite."
She was also labeled a "sexual enchantress" who lured the king via ancients skills learned in Shanghai brothels while her first husband, a navy pilot, was stationed there. Perhaps that was why she received so much misogynistic hate mail.
She complained in her memoirs: "There can be few expletives applicable to my sex that were missing from my morning tray."
Meghan hasn't faced similar rheotric of hate, but she has faced her own challenges with the press. The "ravenous besieging army," as Simpson described them, haven't hurled bricks through her windows but they have been relentless in their criticism of the Duchess of Sussex. 
What's more, Meghan's criticism is racially rooted. Olivette Otele, Britain's first female black history professor, notes: "Wallis Simpson, of course she was mistreated by the British press, but it was never to the same extent [as Meghan]."
What does the future hold for these former royals?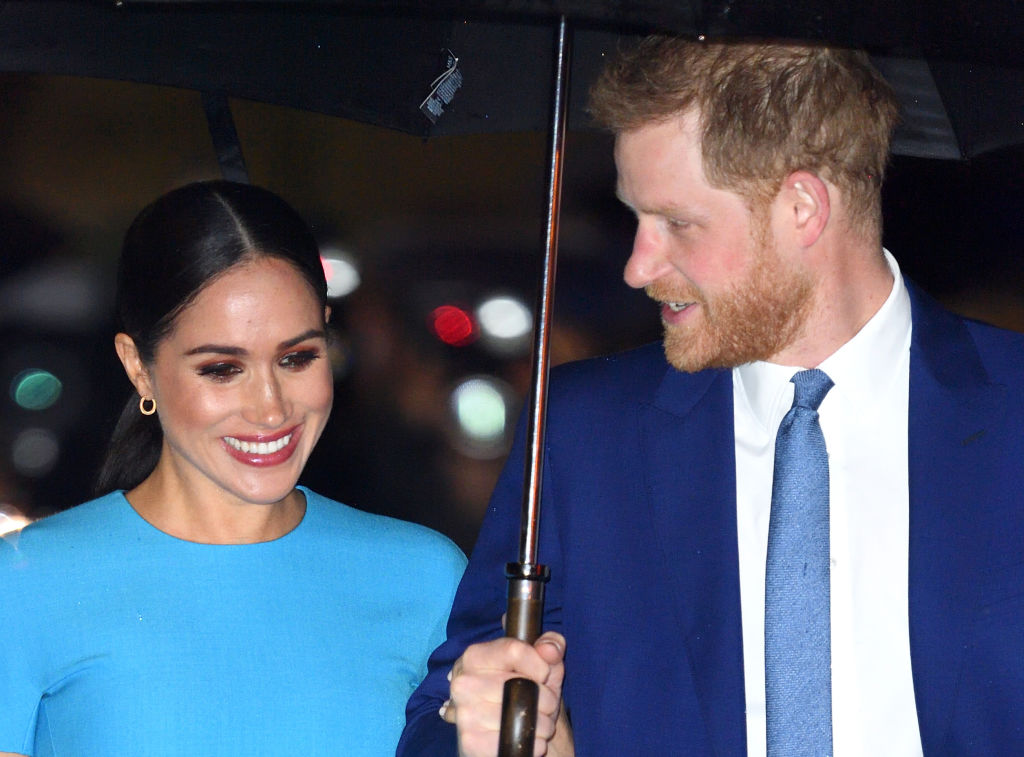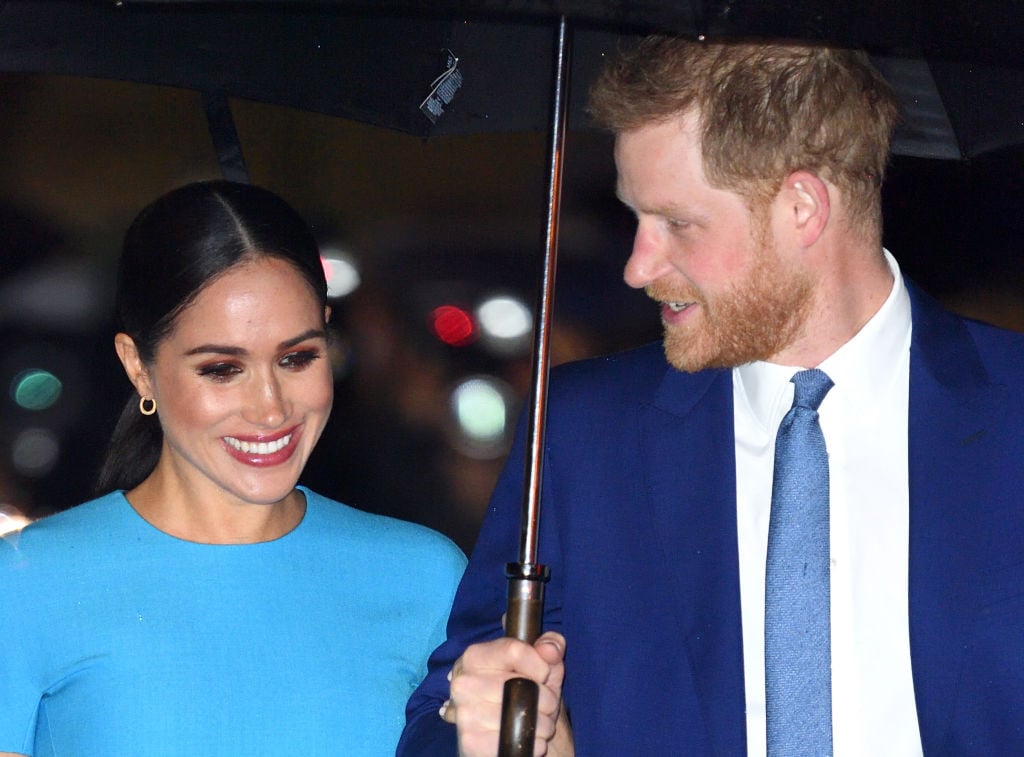 Edward VIII was bored by his royal duties. He found them tedious and uninteresting and dreamed of escaping to Canada. Although Simpson became known as "the woman who stole The King," it appears he may have welcomed the excuse to escape his royal duties.
He may have regretted his decision to abdicate later in life though since he surrounded himself with royal memorabilia and frequently started sentences with, "When I was king…" as he and Simpson drifted aimlessly through the rest of their lives.
Let's hope Prince Harry and Meghan have a more fulfilling future ahead of them after abdicating from their royal duties. Keeping busy by earning their own money and running their charitable foundations will hopefully give them a sense of satisfaction and fulfillment that Prince Harry's great uncle never managed to achieve for himself or his much-maligned wife.