Why Prince Harry and Meghan Markle's Decision to Cut Ties With Britain Could Prove Challenging for Them
Prince Harry and Meghan Markle's decision to fire their Buckingham Palace staff might create challenges for the couple, one royal expert claims.
Prince Harry and Meghan, Duchess of Sussex are closing the chapter on their royal lives, firing their UK staff as they embark on their new lives in Canada. One royal expert believes that cutting ties with Britain may prove to be challenging for the Sussexes in a surprising way.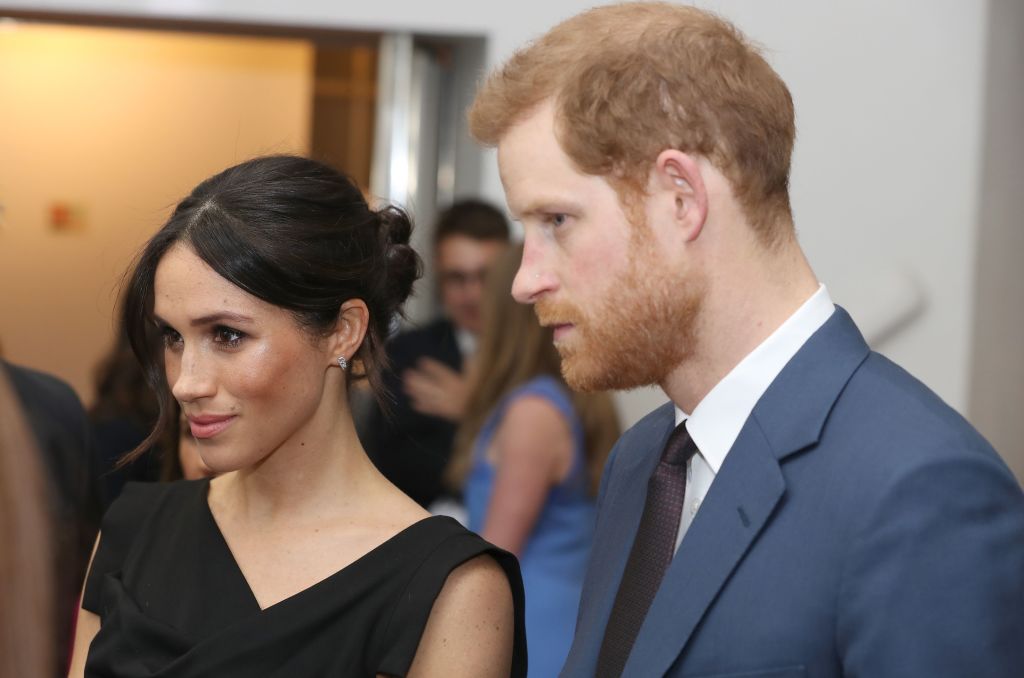 Prince Harry and Meghan exited the royal family
In January, Prince Harry and Meghan announced their plans to "step back" from their royal duties, a decision that Harry later explained they felt was their only option given the constant media scrutiny they faced.
During a speech delivered at a dinner for supporters of Sentebale in London, Prince Harry shared the reason behind their surprising decision. "I must say that I can only imagine what you may have heard, or perhaps read, over the past few weeks. So, I want you to hear the truth from me. As much as I can share, not as a prince or a duke, but as Harry, the same person that many of you have watched grow up over the past 35 years, but now with a clearer perspective," he explained.
Prince Harry continued: "The decision that I have made for my wife and I to step back is not one I made lightly. It was so many months of talks after so many years of challenges. And I know I haven't always gotten it right, but as far as this goes, there really was no other option."
Prince Harry and Meghan axed their UK team
It wasn't too shocking that the Sussexes decided to let their team of Buckingham Palace staff go after they made their move with son Archie to Canada. As they no longer are fulfilling any royal duties, there was no need for a dedicated staff,
A source explained to the Daily Mail: "Given their decision to step back, an office at Buckingham Palace is no longer needed. While the details are still being finalized and efforts are being made to redeploy people within the royal household, unfortunately there will be some redundancies."
The lack of staff may be a challenge
One royal expert, however, believes that the Sussexes may have some challenges moving forward because, although they hired US-based PR firm Sunshine Sachs, the absence of a British team to help them with projects could be problematic.
"When Meghan and Harry step down as senior and as working members of the royal family and cease to use their royal titles, they will still be keeping their patronages and they will need assistance to manage this if they are to give them the attention they deserve," royal commentator Richard Fitzwilliams told Express.
"It is unclear how this will be handled," he continued, adding, "Harry will reportedly keep Travelyst, a global initiative for sustainable tourism, in London."
Fitzwilliams pointed to their use of a PR firm, but notes that it was an "extraordinary" decision to ax their existing staff. "They have, of course, the use of the top US PR firm Sunshine Sachs. The closing of their office in Buckingham Palace, however, is quite extraordinary, considering it will be less than two years after their marriage that their royal life, which once had unique promise, has effectively ended."
Fitzwilliams added: "Harry and Meghan sacking their staff and closing their Buckingham Palace office is a cutting of ties with Britain. The move also symbolically emphasizes their independence in finding a new life abroad."