Why Prince Harry and Meghan Markle's Resignation Is 'Unhelpful' For Royal Family
Fans have been going crazy these past few days after Prince Harry and Meghan Markle announced their resignation from the royal family. The news came after the couple went through a rough year full of negative press and various scandals that affected their image.
This move seems like a good thing for the Duke and Duchess of Sussex, who have been struggling under constant media scrutiny. But royal experts are saying that it is actually very "unhelpful" for the royal family as a whole.
Prince Harry and Meghan Markle are stepping down as senior members of the royal family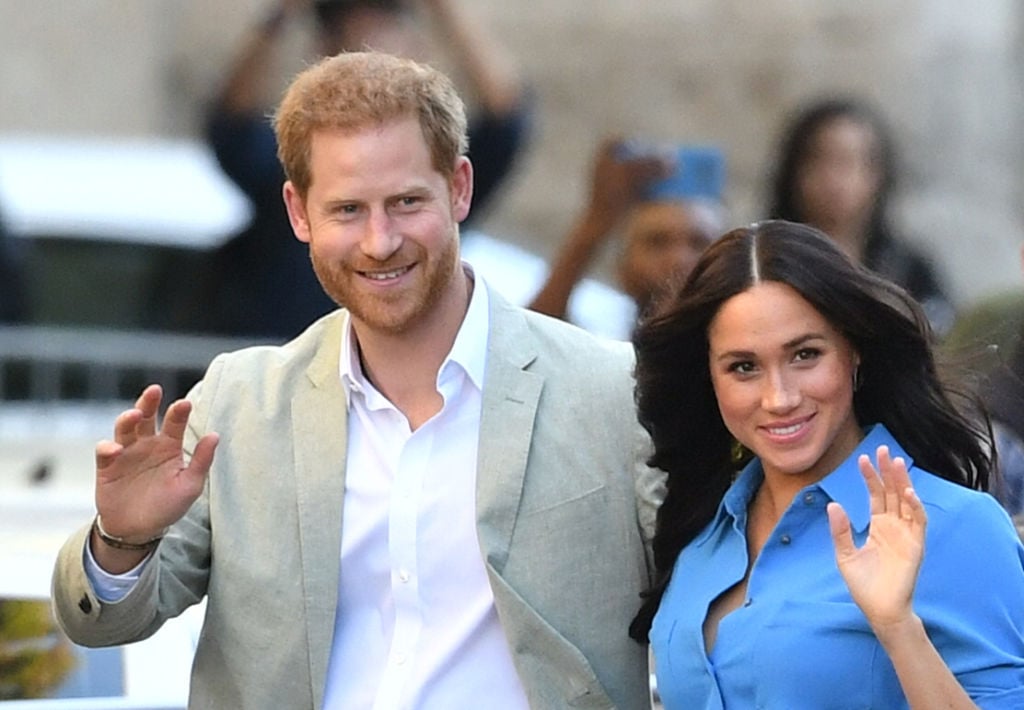 On January 8, Prince Harry and Duchess Meghan posted an announcement on their Instagram page that nearly crashed social media.
"After many months of reflection and internal discussions, we have chosen to make a transition this year in starting to carve out a progressive new role within this institution," the statement read. "We intend to step back as 'senior' members of the Royal Family and work to become financially independent, while continuing to fully support Her Majesty The Queen."
The pair went on to share that they will still take on charity work in the United Kingdom. However, they intend on splitting their time between the United Kingdom and North America, saying: "This geographic balance will enable us to raise our son with an appreciation for the royal tradition into which he was born, while also providing our family with the space to focus on the next chapter, including the launch of our new charitable entity."
On the Sussexes' website, there is also a detailed FAQ page that explains more about their decision to become "financially independent" and no longer receive funding from the Sovereign Grant. The website shares that Prince Harry and Markle have only ever used money from the grant to fund the work of their office staff.
Their travel expenses and home renovations have all been paid for by their own money, and the website states that "with their transition to becoming members of the Royal Family with financial independence this will continue to be the case."
Why Prince Harry and Meghan Markle's move is 'unhelpful' for the royal family
Prince Harry and Duchess Meghan's announcement has been met with mixed reactions. Some fans support the couple given how much public scrutiny they had endured for taking money from taxpayers.
On the other hand, some royal experts look at it negatively since the royal family is going through a lot at the moment.
"You have to put this in the context," royal correspondent Rhiannon Mills said. "This has been a very difficult year for the Queen. Only at the end of last year we had Prince Andrew stepping back from public duty. It does feel like the Royal Family are in turmoil at the moment. This is not helpful. It looks like they're very unsettled."
Not only has their resignation fueled speculation and added more drama into the mix, it also leaves the question open of a workflow gap. Will the other senior royals be impacted with the departure of Prince Harry and Duchess Meghan?
Other royals were reportedly not told about the announcement
Many fans did not see Prince Harry and Markle's announcement coming, and there are now reports that the other royals did not know much about it either.
Royal expert Jonny Dymond told the BBC that Prince Charles and Prince William allegedly felt "hurt" and "blind-sided."
Meanwhile, Buckingham Palace posted a statement regarding the Duke and Duchess of Sussex's decision. The palace did not offer a word of support for the couple. Instead, their statement said that "these are complicated issues that will take time to work through."
However, not everyone believes that Prince Harry and Markle acted all on their own without consulting anyone. Royal commentator Penny Junor called these rumors "beyond bizarre," especially since the couple works a firm run by their family members.