Source Claims Prince Harry and Prince William Have 'Anger and Resentment' Between Them
Prince William and Prince Harry reportedly aren't on good terms.
Prince Harry and Prince William are known to have very different personalities. However, the two brothers were quite close to one another growing up, especially after the death of their mother, Princess Diana.
Yet, these days, it's clear that Prince Harry and Prince William no longer get along like before. In fact, an insider recently claimed that there could be a lot of "anger and resentment" between them.
How did the feud between Prince Harry and Prince William start?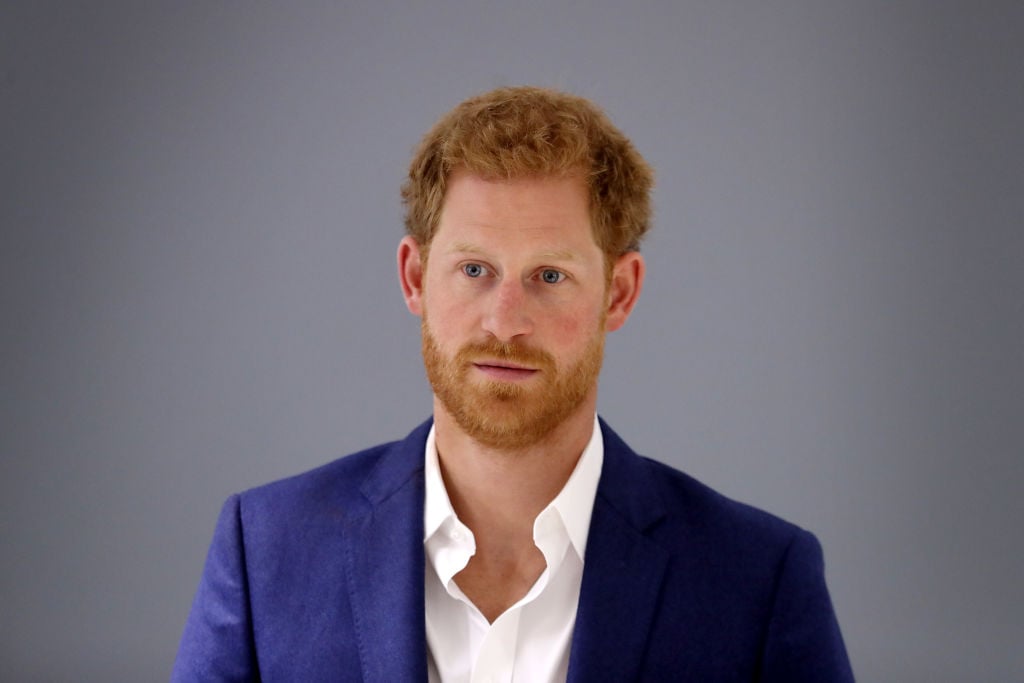 According to many reports, the feud between the two princes started in 2016 after Prince Harry started dating Meghan, Duchess of Sussex. Prince Harry reportedly was concerned that his brother and Catherine, Duchess of Cambridge were not being supportive of his relationship, and this caused a rift between them.
"It was all so quick that William and Kate didn't have a moment to get to know Meghan because Harry hardly knew Meghan," royal expert Ingrid Seward said. "And, of course, quite naturally William and Kate would have thought, 'Oh, she's been married before, she's older than Harry, I hope she's going to make him happy.' Anyone would think that."
However, Prince Harry did not appreciate his relationship being questioned, especially since he was supportive of Prince William and Kate being together from the get-go.
According to other sources, Prince Harry and Prince William already had tension between them long before Meghan came into the picture. The two princes have different personalities, so they reportedly just grew apart as they got older.
Prince Harry and Prince William still have 'anger and resentment'
Things are not looking any better for Prince Harry and Prince William, and it seems like a lot of work needs to be done before their relationship can become normal again.
An insider recently told Us Weekly: "Publicly, they've stopped short of trash-talking each other. But behind closed doors, they're both filled with anger and resentment."
This is reportedly due to Prince Harry's abrupt departure from the royal family. In January, Prince Harry and Meghan announced that they were stepping down as senior members of the royal family. The couple would also be spending a lot of time in North America.
Sources alleged that Prince William was "blindsided" by the announcement, and Prince Harry is aware that the move did not do much for improve his strained relationship with his brother.
"Harry knows William's mad at him for uprooting and leaving him to pick up the pieces," the insider told Us Weekly. "But the way Harry sees it, Meghan's happiness is way more important … Harry's fed up with being judged or expected to act a certain way."
Many fans wish that the two princes would get along again, and it seems like Prince William agrees.
According to The Sunday Times, Prince William reportedly said at a meeting to discuss Prince Harry and Meghan's exit from the royal family: "I've put my arm around my brother all our lives and I can't do that anymore. I'm sad about that."
Do Meghan Markle and Kate Middleton get along?
It's very possible that Prince Harry and Prince William's rift could spill over into the relationship between their wives. There were rumors that Meghan and Kate did not get along very well when they first met. However, they allegedly grew closer after Meghan became a mother for the first time.
It's not clear what their relationship is like today. Some people believe that Meghan and Kate were never actually best friends simply because they are quite different from one another. Other people believe that Meghan's distance from the royal family could help them get closer since Meghan would, in theory, be happier with her life.