Why Prince Harry Has Been Wearing the Same Bracelet for Decades
You may have noticed over the years that Prince Harry has worn the same bracelet on his right wrist and if you didn't notice it before, you probably will now.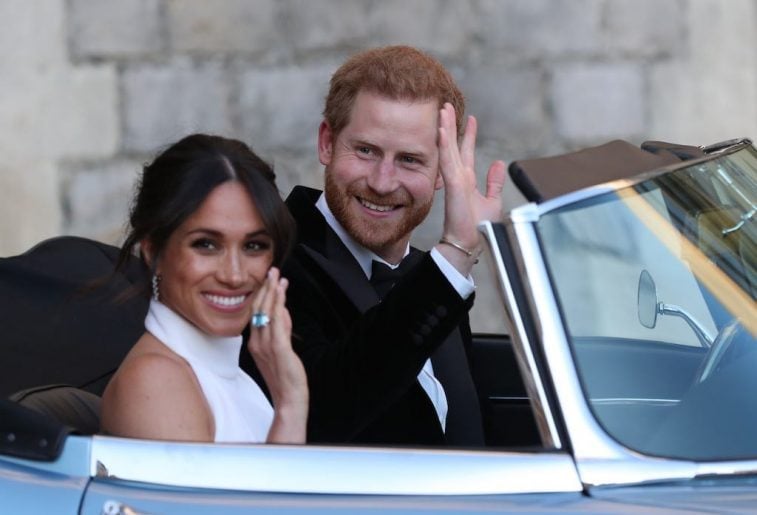 Harry has been seen wearing the same piece of jewelry for more the two decades and his brother, William, has also been photographed with a similar metal bangle on his arm. Here's the sentimental story behind the bracelet Harry sports so often.
The silver and black patterned accessory that the prince has worn for more than 20 years is actually a tribute to his late mother, Princess Diana, who tragically died following a car crash in 1997. Following her death, Prince Charles told his sons that they were taking a trip to Africa to escape the chaos and media frenzy in England over what had happened to their mom.
"I first came [to Africa] in 1997, straight after my mum died," Harry said during a 2017 interview with Town and Country magazine. "My dad told my brother and me to pack our bags — we were going to Africa to get away from it all."
He went on to say that the continent is the one place where he feels "more like myself than anywhere else in the world. I wish I could spend more time in Africa … To not get recognized, to lose myself in the bush with what I would call the most down-to-earth people on the planet."
It's also reportedly where the princes purchased their special jewelry.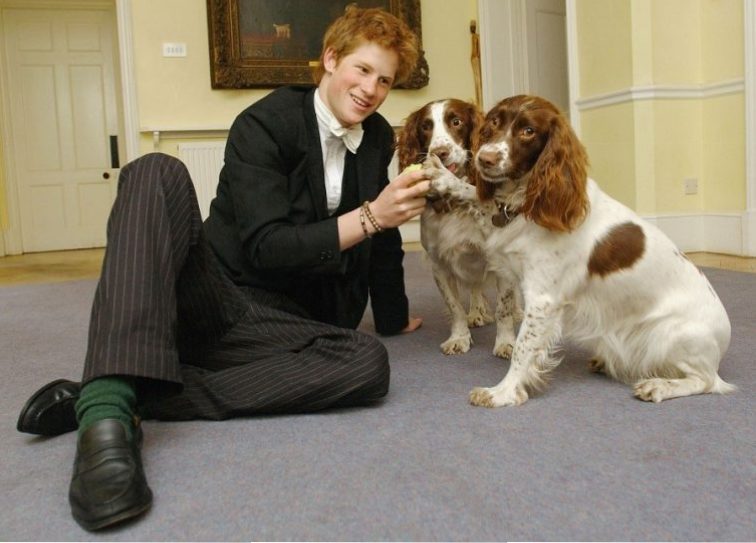 Ever since he was teenager Harry has been seen wearing the bracelet on a number of occasions from polo and rugby matches to royal engagements.
The prince had it on in 2007 when he greeted an Angolan family at Wembley stadium — the same family his mother Diana had met 10 years earlier during her memorable trip to Angola when she walked through a minefield. Harry later became the patron of The HALO Trust, which according to its website is the "world's largest humanitarian mine clearance organization." By 2017, the organization had destroyed more than 92,000 landmines and 800 minefields in that country.
He also wore the bangle during his first public outing with Meghan Markle at the 2017 Invictus Games.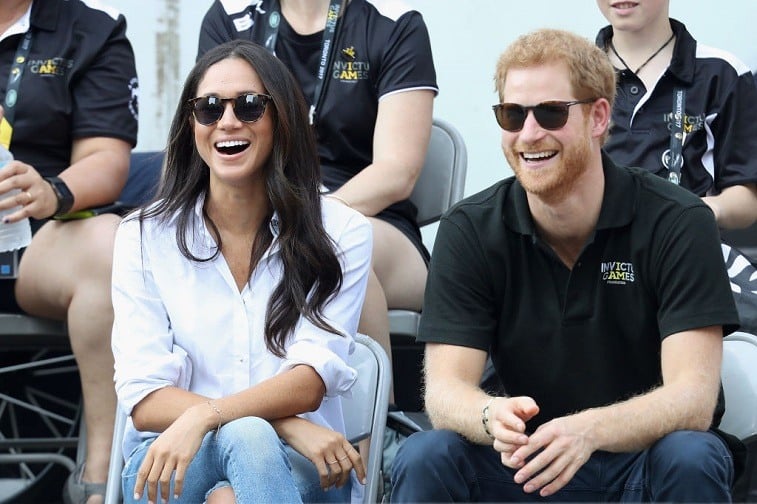 Another big event when royal watchers noticed the bracelet was on his wedding day in May 2018, where it was displayed as he waved to onlookers before leaving for the evening reception (pictured at the top) with Markle.
The Duke of Sussex is believed to have collected traditional African jewelry for quite some time and has been known to wear several metallic or beaded bracelets on his wrist. In fact, he even had his bride show off some of the pieces. While still dating in 2016, they were each photographed wearing identical blue-beaded bangles.
Harry's style has definitely evolved over the years but the one thing that remains a constant is his special bracelet.
Check out The Cheat Sheet on Facebook!