Why Prince Harry Hasn't Reunited with Meghan Markle in Canada Yet
Prince Harry has really turned showing the world that he is #husbandgoals into a full-time job. Truly, it seems like there is nothing he won't do for his wife Meghan, the Duchess of Sussex. First, he sued the parent company of Mail on Sunday for printing Meghan's private letter and told the media that he would not stand for his wife being bashed. And now, he and Meghan have announced that they are stepping down from their role as senior royals and will be spending half of their time in North America. Not to mention, he scored her a voice-over deal with Disney.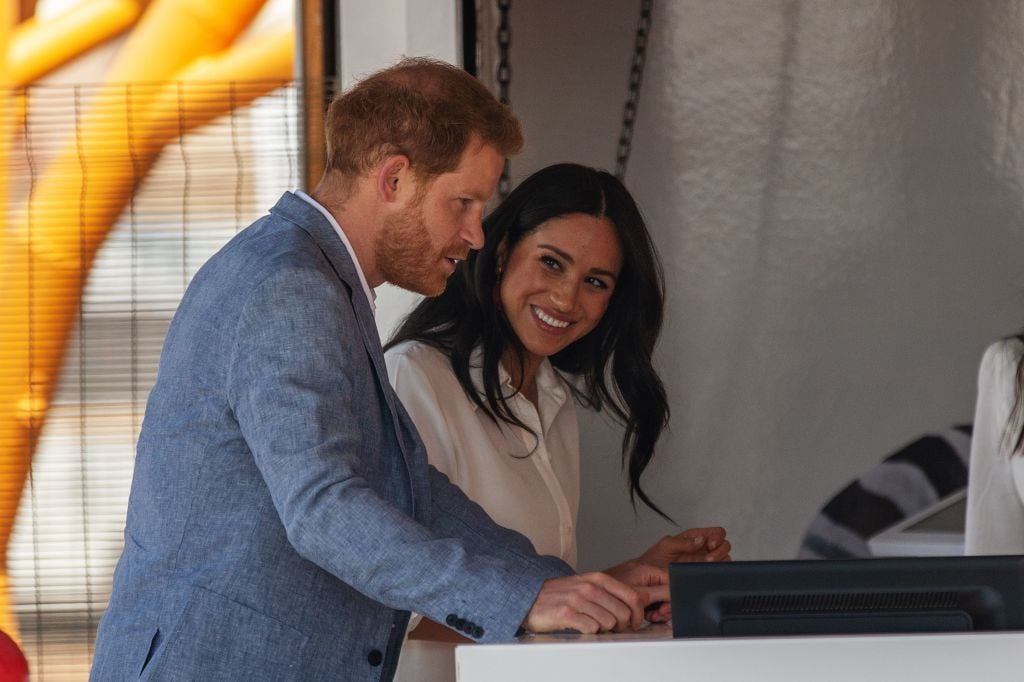 It's pretty obvious that when it comes to husbands, Prince Harry is unmatched. So, why is he still in the UK while Meghan and baby Archie wait for him in Canada?
Meghan Markle and Prince Harry step down
2019 was an extremely tough year for Prince Harry and Meghan. They were criticized for absolutely everything they did. And despite the Duchess admitting in Harry and Meghan: An African Journey that she wasn't doing well and was finding it hard to deal with all of the scrutiny while being a new mother, the media did not let up.
So, the two decided to take a step back from the limelight and the royal family.
"After many months of reflection and internal discussions, we have chosen to make a transition this year in starting to carve out a progressive new role within this institution," the couple wrote on Instagram. "We intend to step back as 'senior' members of the Royal Family and work to become financially independent, while continuing to fully support Her Majesty The Queen. It is with your encouragement, particularly over the last few years, that we feel prepared to make this adjustment. We now plan to balance our time between the United Kingdom and North America, continuing to honour our duty to The Queen, the Commonwealth, and our patronages."
" This geographic balance will enable us to raise our son with an appreciation for the royal tradition into which he was born, while also providing our family with the space to focus on the next chapter, including the launch of our new charitable entity. We look forward to sharing the full details of this exciting next step in due course, as we continue to collaborate with Her Majesty The Queen, The Prince of Wales, The Duke of Cambridge and all relevant parties. Until then, please accept our deepest thanks for your continued support." 
Why is Prince Harry still in the UK?
Prince Harry and Meghan spent most of the holiday season in Canada. They came back to the UK on Jan. 7, attended a number of engagements, and announced that they were stepping down. Then, Meghan got out of dodge and headed back to Canada to reunite with Archie.
Originally, Harry stayed behind to iron things out with Queen Elizabeth II, Prince Charles, and Prince William. But even though the intense meeting is over, Harry still hasn't left the UK.
Why? Because he still has a few loose ends he needs to tie up. One of which is an engagement for the Rugby Football League, which Harry has been the patron of since 2016.