Why Prince Harry Is Reportedly Blatantly Jealous of Prince William
Every family has even the smallest of issues — that is a known fact. Sibling rivalry is pretty high on the list of problems for millions of families, and this holds true even for the royals.
We tend to forget that behind closed doors, the world's most famous family is pretty typical, just like the rest of us. They have their good times and the not-so-good times, and they even have arguments that the rest of us just don't hear too much about.
Prince William and his younger brother, Prince Harry have both been in the spotlight since the day they were born, and it certainly couldn't have been easy. The world watched and often criticized just about everything that went on in their lives, and we can only imagine that this got to be pretty overwhelming at times.
As the future king, Prince William is watched just a little closer than his brother ever was, especially now that Prince Harry and his wife, Meghan, Duchess of Sussex, have resigned from their royal duties. Even so, there is something that has recently come to light, so let's delve a bit further into it, and discuss why Prince Harry is reportedly blatantly jealous of Prince William. 
Growing up in front of the world
RELATED: Prince Harry Didn't Like Being the Third Wheel to Prince William and Kate Middleton
For most of us, the things that happen in childhood and even as an adult are private, but this isn't so for the royals. According to The List, the two princes always had a pretty close relationship, supporting each other as they grew up under the royal microscope.
Each of them knew that it was difficult living a life where they were constantly photographed, followed, and watched by millions of people. Everything that they did, such as going off to school and forming new relationships, was documented for the world to see, and Prince William and Prince Harry felt the pressure more than anyone.
The British line of succession
Not everyone has a full grasp on the British line of succession since it is constantly changing as family members get married and have children. There was once a time when the throne was well within Prince Harry's reach — in fact, he was third in line — but that has changed.
While Prince William can only get closer, Prince Harry has gotten further with the birth of each of the Cambridge children, and he is now sixth in line to be king. This doesn't mean that it can never happen but given that Prince Harry is the youngest son of Prince Charles and has several people ahead of him in line, it is pretty unlikely that he will ever take the throne.
Why Prince Harry is reportedly blatantly jealous of Prince William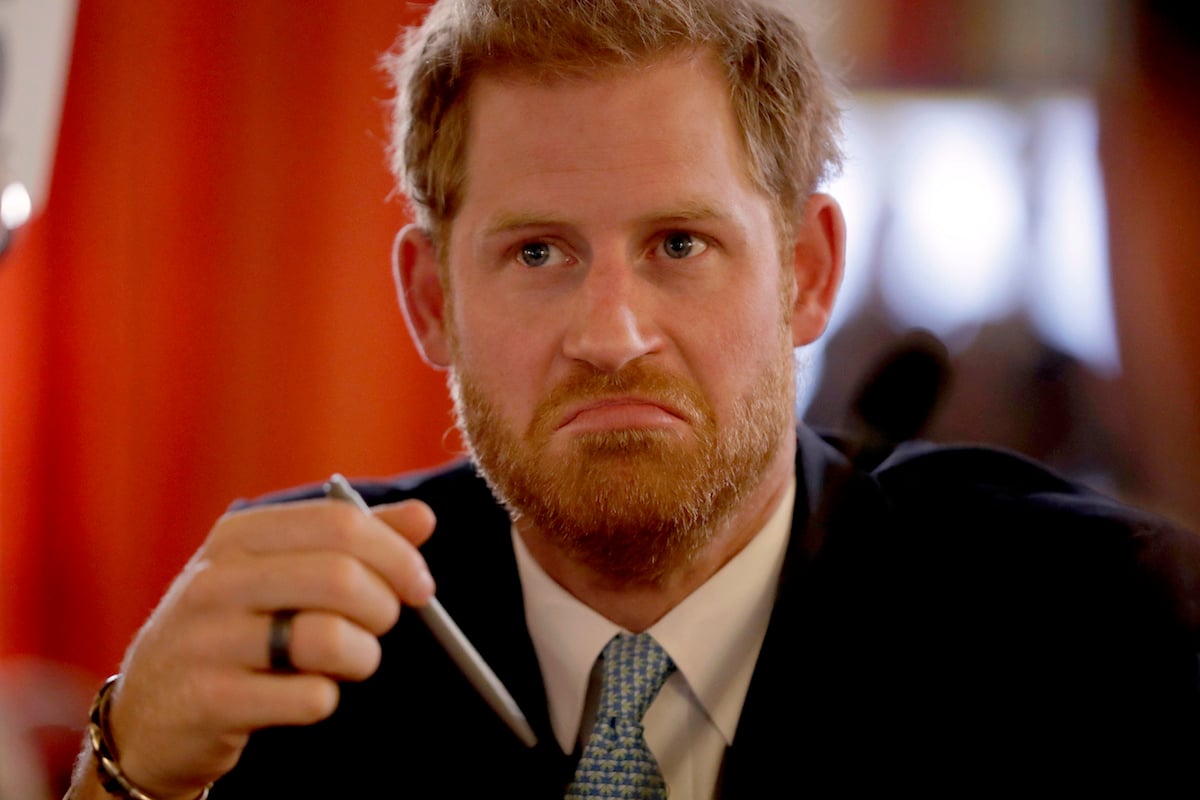 There was a time when the two princes had such a tight bond, so why is Prince Harry reportedly jealous of Prince William? Well, with Prince Harry falling further and further down the hierarchy in recent years, he feels that the spotlight is always on Prince William, and apparently, he isn't all that comfortable with it.
Over the years, Prince Harry often played the third wheel in Prince William and Kate's marriage, joining them at appearances and royal events. Now that Prince William is all set to someday be king, Prince Harry is feeling a little left out. According to Us Magazine, he has always felt like a "spare part," and now it seems to be getting to him.
According to a source, Prince Harry had enough of being in William's shadow, and "there were blatant jealousy issues and a huge power struggle from Harry's side."