Why Princess Charlotte May Not Become the Princess Royal When Prince William Takes the Throne
As fourth in line to the throne, Princess Charlotte will probably never inherit the crown. But when her father, Prince William, becomes the king of the United Kingdom, Charlotte might receive a new title. So what will Charlotte's title be when William is on the throne?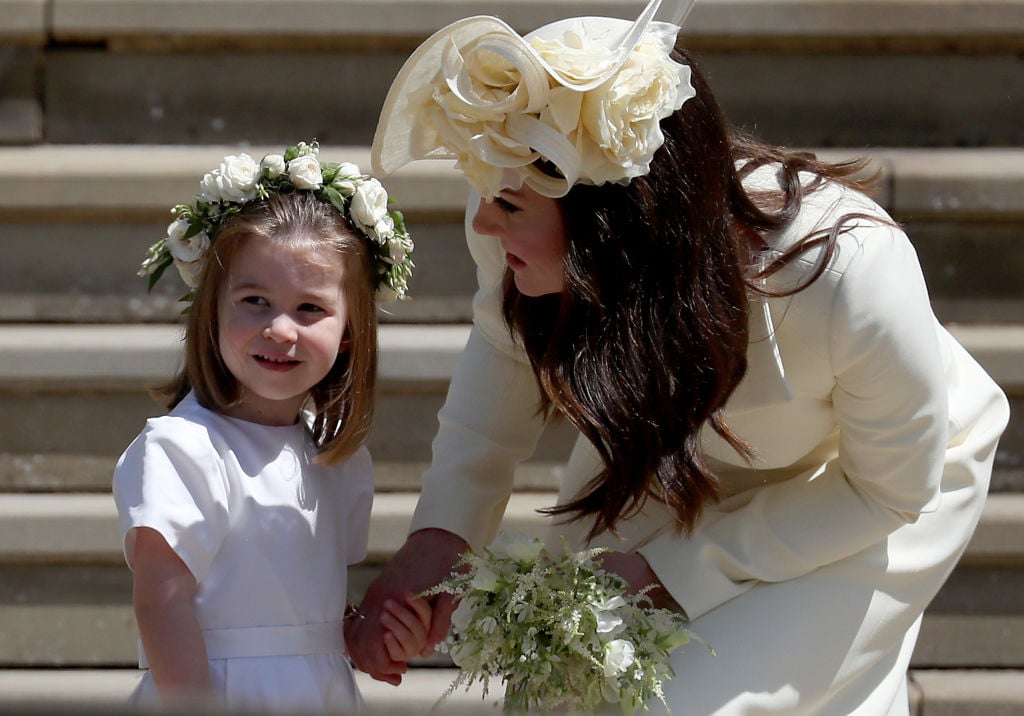 This will be Princess Charlotte's title when William is king
In the royal family, the oldest daughter of the reigning monarch is typically given the title of Her Royal Highness The Princess Royal. Princess Anne, Queen Elizabeth's oldest (and only) daughter, currently holds this title.
When William takes his place at the head of the monarchy, Charlotte will likely receive this title. In the event that happens, Charlotte will be known as The Princess Royal.
That said, there is one reason Charlotte might not be granted the title, and it has to do with her great aunt.
Will Princess Anne lose her title?
Once a royal is given a title, they usually hold onto it for life. There are a few exceptions, of course, and the handing out of titles is a responsibility given to the monarch.
According to Express, it is unlikely that Anne will ever give up her title as Her Royal Highness The Princess Royal. So if Anne — who is 69 years old — is still alive when William takes the throne, there is a chance that Princess Charlotte will not be given the title.
William is second in line following his father, Prince Charles. And there is no telling how long Charles will rule.
Queen Elizabeth never held the title of Her Royal Highness The Princess Royal, despite being her father's oldest daughter. This is because Queen Elizabeth's aunt, Princess Mary, had already been granted the title.
William will have the authority to give Princess Charlotte the title once he is on the throne. But that will likely depend on how Anne feels about the situation and whether Charlotte wants it in the first place.
Why isn't Kate a princess?
Speaking of titles, it is also interesting that Catherine, Duchess of Cambridge is not called a princess. Kate married into the royal family in 2011 and received the title of the Duchess of Cambridge, yet she was not granted a princess title.
While Kate is not called a princess, her late mother-in-law, Princess Diana, was well known by the title.
Diana was a princess by marriage, not in her own right. So calling her Princess Diana was technically incorrect. Instead, her name was stylized as Diana, Princess of Wales.
Indeed, only those born into the royal family traditionally use prince or princess before their names. And there have been many royal children who did not receive such a title at all.
For example, Prince Harry and Meghan, Duchess of Sussex's son, Archie Harrison, was not given any royal title. Instead, Archie's last name is Mountbatten-Windsor, which is taken from Harry's family.
Princess Charlotte takes after her father
While it's still uncertain which title Charlotte will take, there is no denying that she took a lot of her looks after her father.
In fact, photos of Charlotte at 4 years old look eerily similar to what William looked like when he was the same age. In a few of the images, it is difficult to tell the two apart.
Princess Charlotte has also learned how to give an epic side-eye, just like her father.