Why Princess Diana's Childhood Was More Tragic Than Anyone Knew
It's no secret that Prince Charles and Princess Diana's marriage wasn't a happy one. We all know the story about how their union was riddled with scandals and infidelity. But a story many people don't know is about what Lady Diana Spencer's life was like before she met the prince and became one of the most recognizable faces in the world.
The late princess experienced loss in her childhood and had a very strained relationship with one of her family members because of that. Here's why Diana's childhood was also very tragic.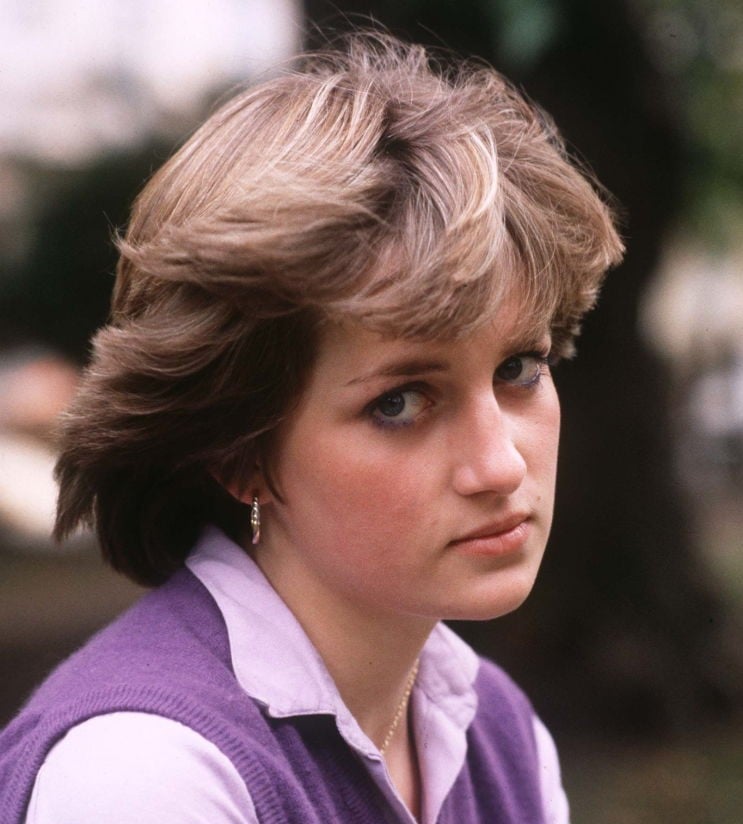 Diana's mother was forced to give up her children
Diana's mother, Frances Ruth Roche, married her father, John Spencer, Viscount Althorp (later the 8th Earl Spencer) at Westminster Abbey in 1954.
The couple had five children together — Lady Sarah, Lady Jane, John Spencer (died within 10 hours of his birth), Lady Diana, and Charles Spencer. But Diana's parents had a troubled marriage and Frances ended up leaving her husband to marry her lover, Peter Shand Kydd, which led to an all-out bitter divorce and a gut-wrenching decision.
Diana's mother was forced to give up the kids in a custody battle when Diana was just a child. In the Royal House of Windsor documentary, narrator Gwilym Lee spoke about what Diana remembered about it.
"A witness to her parents' acrimonious divorce, she and her siblings were the subjects of a bitter custody battle. As a result, Diana's mother had to give up her children," Lee said. "Diana later admitted she had been haunted by the crunch of the gravel as her mother departed."
Being mostly raised by her father and nannies is something that Lee and others believe really affected Diana in her later years.
"Diana's neediness stemmed from a troubled childhood," Lee claimed.
"She was damaged, mentally, by her experiences. And then moving into the royal family was the worst possible scenario that she could have found for herself," royal biographer Junor said.
Royal expert and author Ingrid Seward wrote in her book The Queen and Di: The Untold Story that because of what happened Diana always had a strained relationship with her mother.
One of Frances Shand Kydd's friends described the relationship as "based on love but love and hate run very close together."
The princess didn't want the same for William and Harry
Princess Diana, of course, ended up having two sons with Prince Charles and although their marriage was tumulous with much of their drama playing out in the media, the princess did not want to divorce her husband.
"Given the choice, she would have stayed and tried to make a happy marriage," Diana's personal trainer and confidant, Jenni Rivett, told Yahoo's The Royal Box. "She loved Charles. She wasn't the one who wanted to separate or divorce. She was sad about it. She wanted to be a loving wife."
Many have speculated that another reason the princess did not want to divorce Charles even though she knew he was having an affair with Camilla Parker Bowles was because she didn't want her two sons to go through that. After witnessing her own parents' terrible divorce she didn't want William and Harry to have to deal with the same thing.
Diana did eventually agree to divorce the prince at the urging of the queen. That was finalized in August 1996, one year before the princess' untimely death. Diana and her mother were not speaking at the time of her death.
Frances Shand Kydd passed away in 2004, after a battle with Parkinson's disease and brain cancer.
Read more: The Sad Reason Princess Diana Lost So Much Weight Before Her Wedding