Why Queen Elizabeth and Prince Philip Sleep in Separate Bedrooms
Prince Philip and Queen Elizabeth II were married on November 20, 1947. There are very few couples in the world that can say that they have been in a loving marriage for as long as these two have. While their relationship has had its fair share of ups and downs, after 71 years, they still seem to be very much in love.
However, there have been some who have noted some oddities in the queen's relationship with her husband. One of the things that people find the strangest about their marriage is the fact that they sleep in two different bedrooms. So, why doesn't Queen Elizabeth II share a bedroom with Prince Philip? Here is what we know.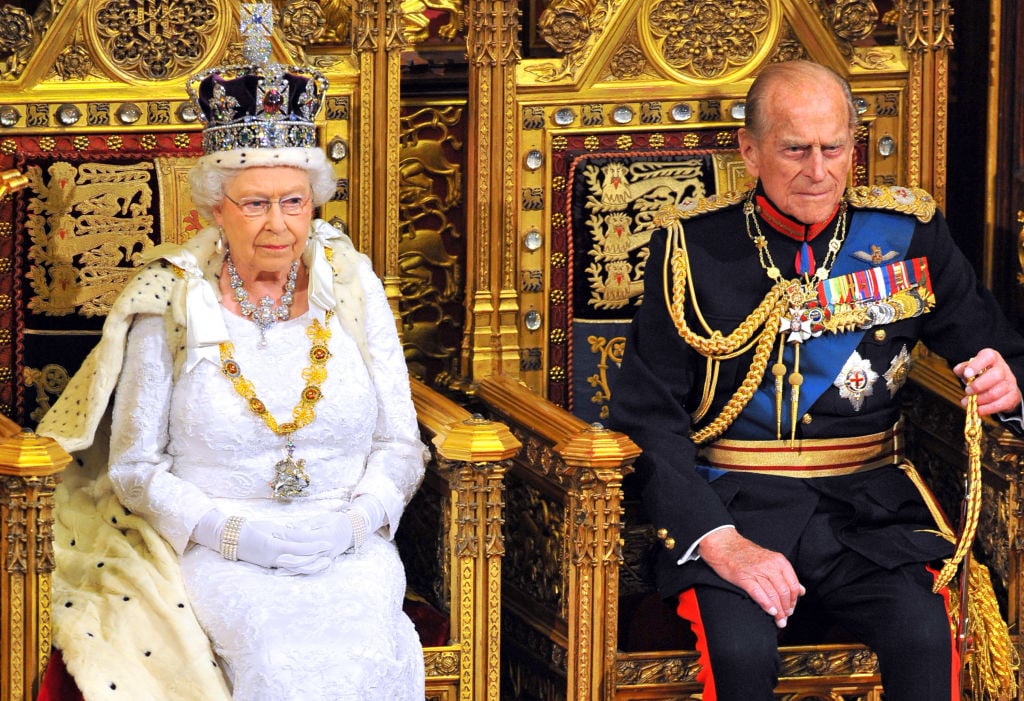 How did Queen Elizabeth meet Prince Philip?
Fun fact: Queen Elizabeth II and Prince Philip are actually second cousins once removed. Queen Victoria is both Queen Elizabeth II and Prince Philip's great-great-grandmother. Because they have some shared family members, the two had actually met each other when they were just kids. They were both attending a family wedding. At the time Elizabeth was just eight years old and Philip was 13.
A few years later, in 1939, when Queen Elizabeth II was 13 years old and Prince Philip was 18, the two had met again. Elizabeth was touring the Royal Naval College in Dartmouth, Devon with her family. A young Prince Phillip happened to be their tour guide.
Many have said that it was at this moment that the queen instantly fell in love with her future husband. After Elizabeth and her family left the college she and Prince Philip would regularly write letters back and forth. By 1943, the two were an official couple and even attending holiday celebrations together.
In 1946, Prince Philip asked Queen Elizabeth II's father, King George VI for his daughter's hand in marriage. The king was reluctant at first, but he eventually told Prince Philip that they could get married as long as they waited one year before announcing their engagement.
Prince Philip designed Queen Elizabeth's engagement ring himself and the two were married in November 1947. The two went on to have four children, eight grandchildren, and so far, eight great-grandchildren.
A marriage built from love
Traditionally, in the past, royals had married as a way to better their country. Centuries ago, members of a monarch would marry another member of a ruling dynasty as a way to develop diplomatic relations between two countries. That tradition has long been forgotten. Even in the 20th century, there were still thought to be loveless marriages within the royal family.
However, that was definitely not the case for Queen Elizabeth II and Prince Philip. They have both seemed to be completely in love with each other from the very beginning. Their love seems to only grow with each passing day.
Queen Elizabeth II's father had even made a remark on their devotion to each other when he announced that his daughter "was marrying the man that she loved," right before Queen Elizabeth married Prince Philip.
Why do Queen Elizabeth and Prince Philip sleep in different bedrooms?
From the first moment that Queen Elizabeth II and Prince Philip have shared a home, it is believed that they have not shared a bedroom. While this may seem odd to all of us, this is actually quite common among the upper-class citizens of England.
Prince Philip's cousin, Lady Pamela Mountbatten, had reportedly said that it is better to have your own room because "You don't want to be bothered with snoring, or someone flinging a leg around. Then when you are feeling cozy, you share your room sometimes. It is lovely to be able to choose."
Although they may not sleep in the same bedroom every night, their rooms are right beside each other. So, if they ever did want to have a midnight chat, they wouldn't have to go too far to find each other in the middle of the night.