Why Rachael Ray Doesn't Like People Saying This About Her Success: 'It Creeps Me Out'
Food Network star Rachael Ray is one of today's most successful television personalities. Ray often shares how her love of all things culinary began at a young age, growing up under the tutelage of her restaurant-owning family. The cooking icon has delved into other products lines, including pet food and home décor, yet previously eschewed certain classifications about her thriving business ventures.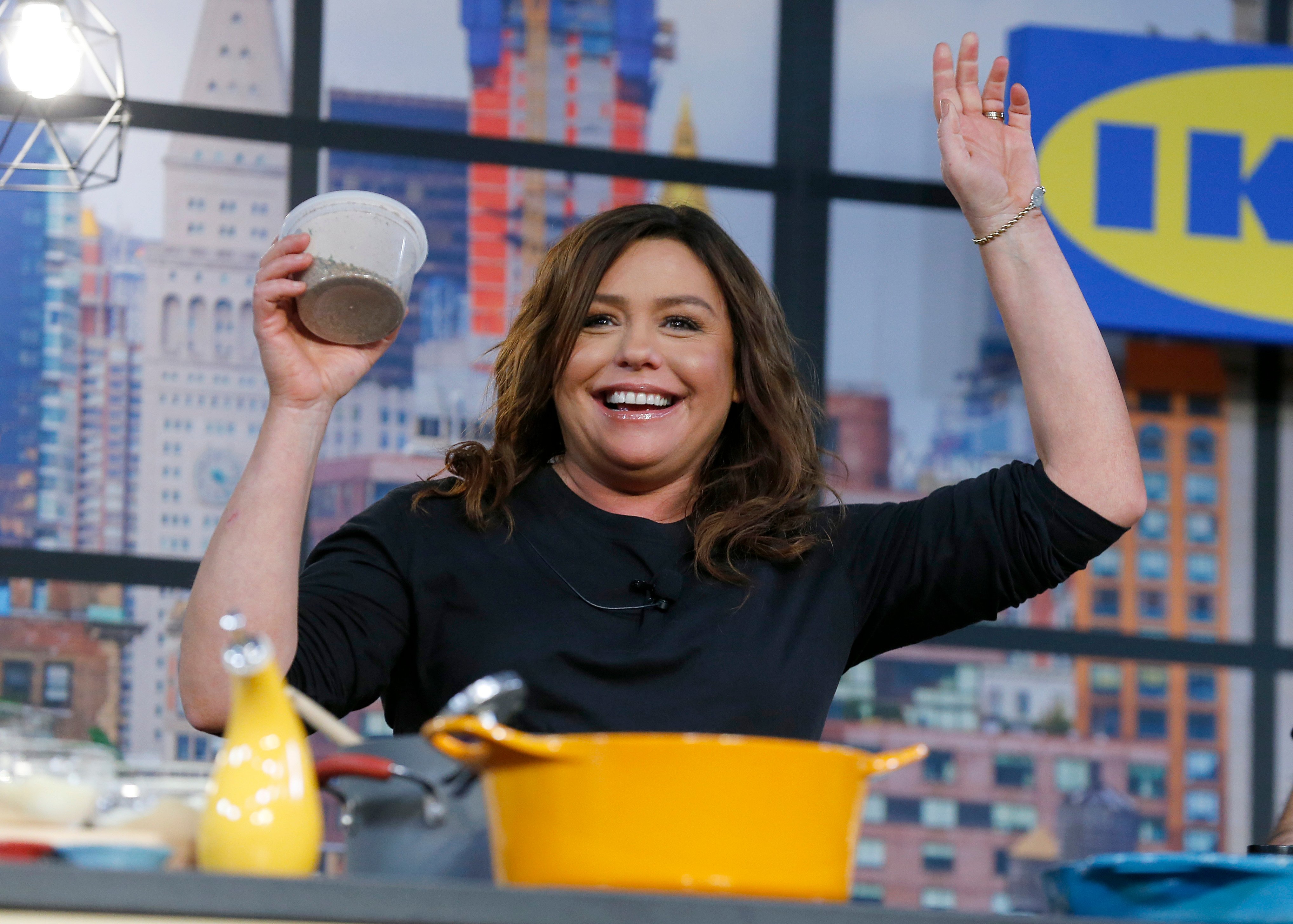 Rachael Ray's portfolio is packed
With full lines of cookware, kitchen tools, dog food, and furniture, Ray has branched out beyond her Food Network fame. Ray has also authored several cookbooks and publishes a quarterly magazine. Despite the long list of credits to her name, she expressed a distaste for certain adjectives on how her thriving organization is described.
"It creeps me out when people say words like 'empire' or 'brand,'" she told Parade in 2012. "It just feels so Star Wars, so Darth Vader. 'Empire' is such a creepy word!"
Ray was quick to point out that she has an entire team by her side that has helped her every step of the way.
"There are hundreds of people that work with me," the 30 Minute Meals star said. "We're a team and we all believe in one thing: that the good life should not be just for the rich, the privileged, and the special."
RELATED: 'Fixer Upper' Star Joanna Gaines or Food Network's Rachael Ray: Who Has the Higher Net Worth?
Food Network star keeps focused on her 'message'
Ray has always aspired to make cooking accessible to others, frequently offering recipes that are impressive yet easy to follow. Her focus is consistently on togetherness and enjoyment being the center of meal time.
"Everybody should be able to make dinner for themselves and feel good about that," she explained to Parade. "Everybody should be able to feel that every day of their lives mattered and was a little bit fun, even if it was hard work. That's our message."
Serving in her family's restaurants over the years in a variety of roles, Ray refuses to put on airs despite her massive success.
"I feel very much the same person today as I've been since I was a waitress trying to bring my customer what they want," the cookbook author said. "I'm happy to be working in and around food. It makes people happy and that's a great way to make a living."
Rachael Ray's net worth is in the high millions
While Ray has a reported net worth of $100 million, her monumental fan base continues to grow due to her down-to-earth nature and humble persona. The culinary icon has always praised her family for teaching her the ins and outs of the food industry.
RELATED: The Reason Rachael Ray Has That Trademark Raspy Voice
"I'm a cook, not a chef," Ray said, according to CBS News. "I grew up in industrial kitchens. My mom was one of ten kids. Our family was always in the kitchen."
The Food Network star believes that cooking is not limited to professionals — all it takes is a healthy appetite and a passion for tasty meals.
"If you have an appetite, you can cook," she said. "I have some friends that just literally like to eat to stay alive. So, if you don't enjoy food, no, you can't cook. But if you do enjoy food, yes. Anybody, absolutely anybody can learn to cook."