Why Rachael Ray Told Food Network Execs She 'Didn't Belong There'
Gravitating toward accessible recipes rather than complex cuisine, Rachael Ray wasn't sure she would be a good fit for Food Network when she was approached for her own show.
When Rachael Ray premiered on Food Network in 2001 hosting 30 Minute Meals, her down-to-earth demeanor and affable persona won viewers over. Eschewing fancy food terms and complex recipes, the culinary queen made elevated meals accessible for amateur cooks. Yet Ray revealed that when she was first approached by studio executives to have her own show, she didn't consider herself a good fit.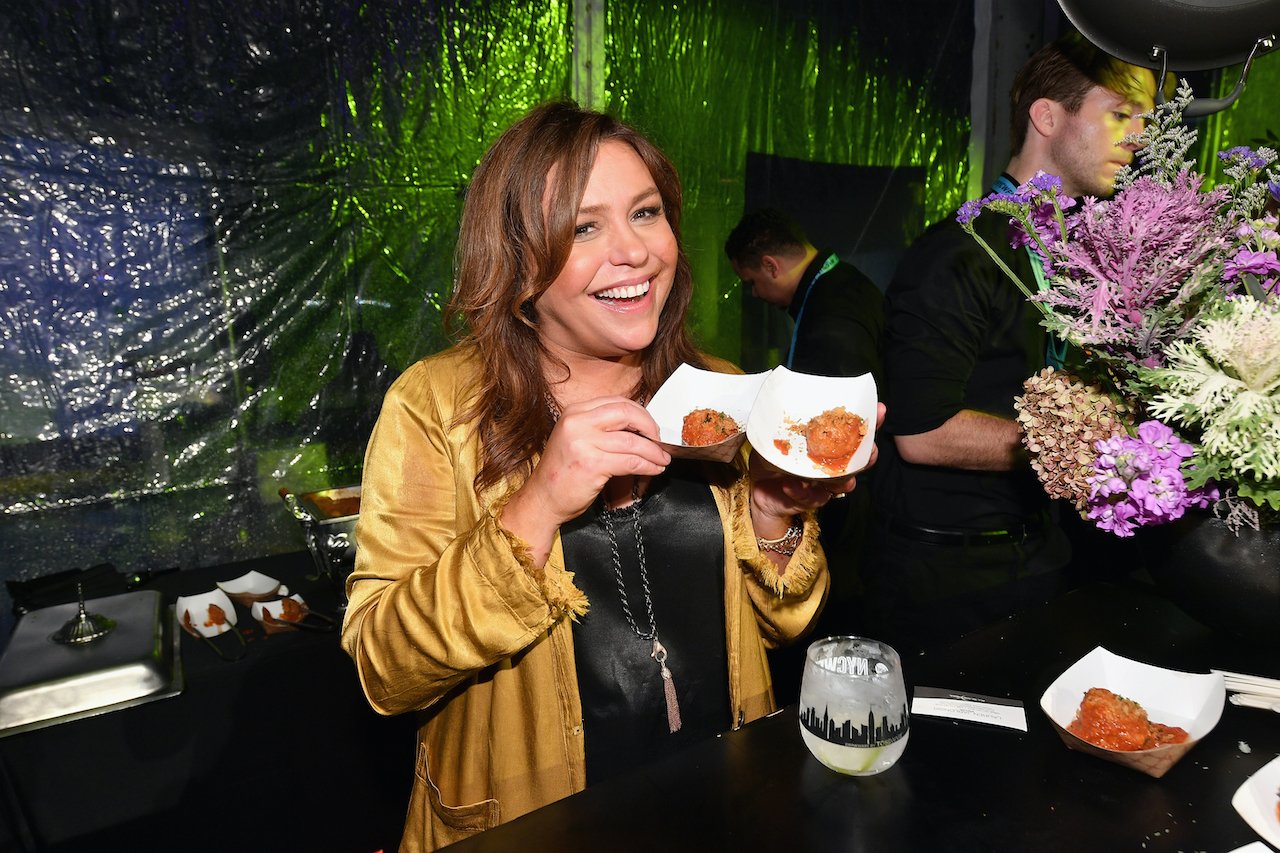 Rachael Ray compared herself to Food Network like beer to champagne
Ray first hit the airwaves via a local television station after spearheading her successful 30 Minute Meals classes in an upstate New York gourmet shop. The concept snowballed into a series of books which landed her a spot on the Today Show alongside Al Roker. Soon, Food Network came calling. Though studio heads were trying to woo her to join their on-air team, Ray was skeptical.
"After the Today Show, I was invited to Food Network, where I bluntly told them that I didn't belong there," she wrote in her book, Rachael Ray 50: Memories and Meals from a Sweet and Savory Life. "I thought they'd been duped into believing I was a proper chef with a pedigree."
Making a name for herself by sharing recipes for quality food that's simple to prepare, Ray assumed that Food Network required more high-brow cuisine.
"I was a blue collar cook," she explained. "I was beer in a bottle and they were champagne. Apparently the Food Network wanted to drink more beer."
Why Food Network wanted to recruit Rachael Ray
The popular cooking channel was drawn to Ray's easygoing nature and impressive dishes with attainable preparation. Producers knew that viewers would be drawn to her 30 Minute Meals platform.
"They liked that I made simple food with the big promise of dinner in just 30 minutes," Ray remarked. "They liked that I didn't dress or look or talk like a chef. And even after I started a small fire on Emeril's set during the taping of my pilot, the brass there had faith and hired me."
The TV host was soon given travel privileges and sent to various locales. Food Network then developed a show centered on Ray's ability to stretch a dollar while globetrotting.
"The Food Network also gave me the opportunity to see the country and the world, all on a blue-collar budget," she wrote. "[They] asked what I thought about a show they were working on, Rich Man, Poor Man. The concept was to give one host a huge budget and give a co-host a limited budget, and see what they could each experience in different cities and popular vacation destinations."
Rachael Ray added '$40 a Day' to her list of credits
Ray loved the idea for the show, with a few tweaks. She ended up going solo for the budget-themed travel series when $40 a Day premiered.
"I told them that in my experience waiting on the wealthy, the 5-star experience can look and feel much the same everywhere — fabulous but homogenized," Ray revealed. "The more interesting content is how rich life can be, even on a budget. … I learned how to stretch $40 a Day, the name of my new travel show."
The culinary queen had plenty of experiences — both good and challenging — on her wide-ranging journeys, but considered the venture a thrill ride.
"We suffered for our art," Ray wrote. "Dozens of canceled flights, scary hotel rooms, piles of luggage lost, food poisoning, chiggers, and even run-ins with the law. I still count most of those folks as friends."