Why Rapper Fabolous' Georgetown University Homecoming Show Was Canceled
Rapper Fabolous was recently pulled from the Georgetown University homecoming concert lineup after student activists discovered the rapper was charged with domestic battery.
Rapper Fabolous was set to perform at Georgetown University's upcoming homecoming concert. The event is packed with an itinerary for students and alumni to enjoy but students protested Fabolous' performance after learning of a past criminal case.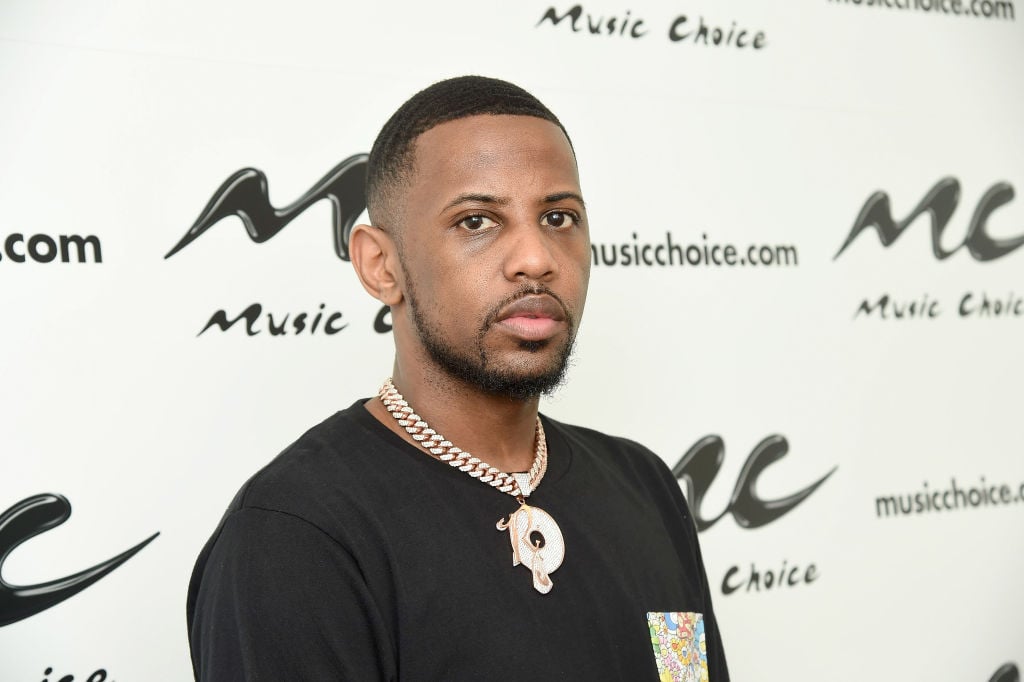 Fabolous has yet to respond to the show's cancellation and there are currently no promotional posts of the performance on his Instagram account. Georgetown staff, however, stand by their decision and say what the rapper was accused of, was enough to pull the plug on his set.
Georgetown University cancels Fabolous performance because of domestic violence charge
Fabolous was announced as a scheduled performer at the D.C. university's Hoya Madness event, which takes place every year during homecoming season. theJasmineBRAND reported that after his performance was announced on October 6, Georgetown University student activists caused a major uproar and insisted he be removed from the lineup. Students launched an online petition as a response, writing:
"We strongly urge Georgetown to reconsider the message it sends students in booking an act who has a history of domestic violence. Georgetown Athletics, cancel Fabolous' performance to condemn his past behavior and maintain the Hoya family as a welcoming and safe space for all."

theJasmineBRAND
The university's athletic department responded and canceled the rapper's performance. The Director of Intercollegiate Athletics, Lee Reed, said in part, "We take domestic violence very seriously and were unaware of the charges against the entertainer when he was booked through a third party entity."
Fabolous was charged with domestic battery following an altercation with his girlfriend 
Reports surfaced that Fabolous turned himself into New Jersey police in late March 2018, following weeks of speculation that an incident occurred at the rapper's home. He was booked and charged with aggravated assault and terroristic threats.
Billboard.com revealed that the alleged incident took place on March 7, 2018, in Los Angeles when Fabolous "became enraged" after finding out that his girlfriend, Emily B, was also on the West Coast. A police affidavit revealed texts from the rapper threatening Emily. One text allegedly read that he "wanted to hit Emily in the head with a baseball bat and that he would kill her but he 'did not want to go out like that." 
Things allegedly turned physical between the two. Hospital records leaked to the press showed that Fabolous punched Emily with such force that her two front teeth had to be extracted by a dentist. TMZ would later release a disturbing video that showed Fabolous threatening Emily, her father and brother with what appeared to be a gun outside of their shared home. 
Fabolous pleads guilty in domestic violence case against girlfriend, Emily B
In January 2019, Fabolous attended a New Jersey court hearing and accepted a plea deal in the domestic battery case that would keep him out of prison. The deal allowed the rapper to not serve any jail time. 
Instead of time behind bars, Fabolous was sentenced to a domestic violence prevention workshop that he had to complete within six months to a year. The terms of the agreement also called for the rapper to avoid any violent incidents and all of the charges would be expunged from his criminal record as a result.
Neither Fabolous nor Emily ever spoke publicly about the incident. The two have since reconciled and post each other to their social media accounts. Prior to the domestic violence case, Fabolous was notorious to his fans for never publicly declaring his feelings for Emily.